In one of my previous blogs,I wrote about the ICC Tests rankings.In that blogs I just write about the top four teams.Now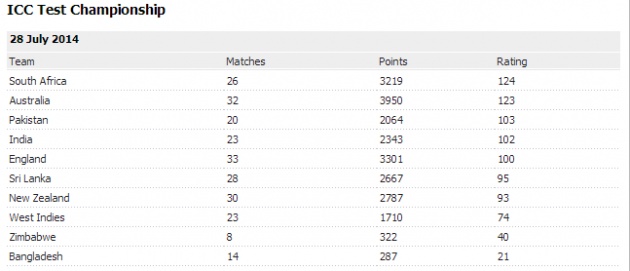 England is at number fifth position in the ICC tests cricket rankings.It has 3301 points in 33 matches and having 100 rating.Alaistair Cook is the captain of England's test cricket team.He is one of the most consistant left-hander batsman in the world cricket.England was at yhe top of ICC cricket rankings but they lost to Australia 5-0,they drop down to number fifth position.
Srilanka is at number 6th position.They have 2667 points in 28 matches and have 95 rating.Srilanka is captained by th young Angelow Mathews.Srilanka has the most experience batting order because of batsmen like Mahela Jaywardene and Kumar Sangakara.Newzeland is at he number 7th position.In 33 matches,they have 2787 points and gain 93 rating.The captain of Newzeland is Brendon McCullum.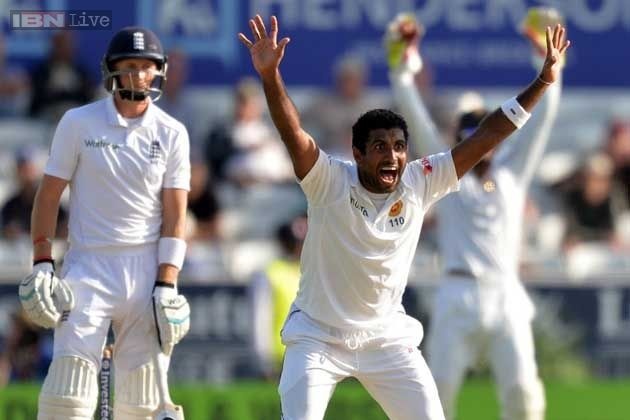 West Indies is at the number 8th position in the ranking.Once,they were at the top of the ranking.Every team was frightened to face the giants of West Indies,but now the West Indies is the one of the weakest team in the world cricket.They are captained by an al-arounder Dwayne Bravo.They gained 1710 points in 23 matches.
Zimbabwe and Bangladest are the most weak cricket teams in the World.Bangladesh is stronger than Zimbabwe.But Zimbabwe beat Bangladest in the home series.Because of that.Zimbabwe is at the number 9th position and Bangladesh is at the number 10th position.Brendon Taylor is the captain of Zimbabwe Test team and Bangladesh is captained by Mushfiqur Rahim.