Definition:
Ikaw - You , Ako - Me, Ikaw ug Ako : You and Me
My husband and I's love story isn't really the unique one but we treasure this relationship that is why after more than a decade of knowing each other and seven years of being together, we finally bind it with an official paper stating that we are married and that I can now call him my husband and he can call me his wife. Our love story has been into trials and challenges too!
And I would like to share our story through this photo book which I was lucky enough to purchase because it was on sale online for only nine pesos. I grabbed the opportunity and although it took awhile since the photobook came from Malaysia, I definitely treasure this because it compiles the past seven years that my husband and I had gone through.
I would recommend that if you are in a relationship and you want to have a memorabilia of the stuffs you had done and places you had gone together, you take photos and make photobooks rather than publishing them online, it is still good to have something to flip through specially when you get older.
And if you are asking, yes I did all the layouts and photo edits.
Friendship Stage
A solid friendship is the foundation of a happy relationship.
We started as college-mates, we have been friends and were on the same circle of close friends. We have been team mates during school projects and even in school performances. We also belong in the same scholarship and that is why we would always see each other often. We get to talk but not that much and we have this friendship which is not too close, just civil but we have good friends who had teased us which made our friendship grew deeper.
The photos were some of the gatherings we had with our friends from college and as you can see, we are really close that we would always spend weekends together.
In the photo above, I was at the center with the black shirt while he is at the back end with the red shirt. That was during our group's Christmas party, but don't mind the date stamp, the camera was not set properly at that time.
Here are some more of our photos together when we were still friends:
Group summer outings and even at school, we were just have the same friends around. We even were part of the same project teams. I remember before, he was still snobbish and wouldn't talk to me even if I would ask him something. But that was okay, I thought he was just an introvert.
Teasing Stage
Love is the only thing on earth which never goes out of fashion.
James and I have been college mates and friends for years since freshman. We are also part of the same org like the Department of Science and Technology scholars association. But we got to start being much closer to each other when third year or the sophomore year and it was our Intramurals.
As part of the student body, I was part of the specific group which had set up and organized one of the night events during the Intramurals period. We organized a specific BisRock competition where the school's best student bands showcased their best performances and would then be judged accordingly.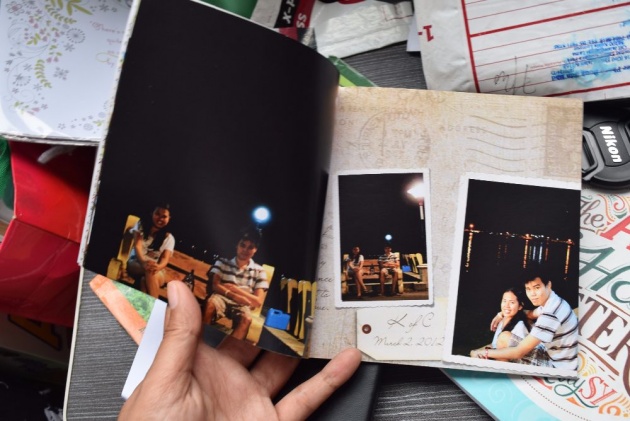 It was also that time when James was very fond of Bisrock which means Bisaya Rock. He then joined together with the group of friends and he somehow started to be close to me. The whole group then started teasing me about him. I was out of idea what was going on but I just let it me, anyway I was single that time and so was he and that ever since Freshman years, I had already an eye on him.
The teasing stage then went on from the Intramurals until the school days. When we are at school, we are still being teased in such ways where in the team would let us seat side by side.
Their act of teasing us then had somehow become effective that we were both becoming shy towards each other specially James.
Dating Stage
Love is friendship set on fire.
No formal advisory was made when he courted me, it just started when James and I sitting next to each other and we just talk about something. It was a surprise when he started pursuing me.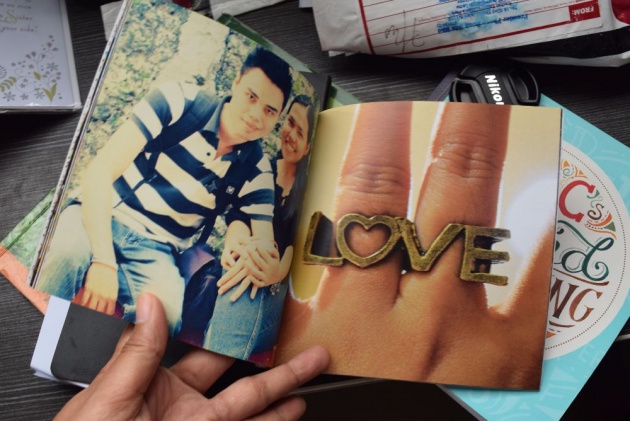 That when we go out to sing at a karaoke cafe, we would be sitting together on the same table.
That when we go for lunch, we get to ask each other what we would prefer to eat. We somehow end up buying hte same kinds of meals.
That when we are in the room for our college classes, our seats were close to each other, we even share the same answers to our assignments and projects. And we share answers for specific exams too specially the minor subjects.
That when we have certain overnights, we goes together to the location, he fetches me and also sends me home.
That we had started sharing stuffs like notebooks, pens and whatever we use at the university. And also footmops!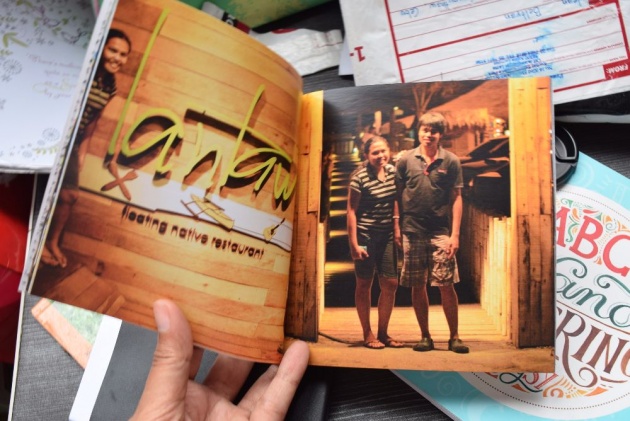 The image above was taken when James and I had a double dinner date with my first degree cousin at Lantaw Floating restaurant in Cordova, Mactan Cebu.
You and Me Officially Stage
Love does it. It changes us.
It was a normal day after school when we were walking home and he popped out the question which I never really expected because I thought we were already fine with the mutual understanding. However, he seemed to want to set it officially.
Of course I said yes.
We were then officially together.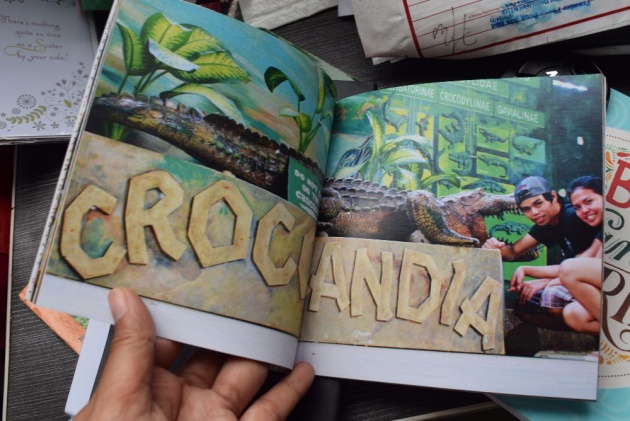 We were inseparable this time around. It was August 24 of 2008 when we were officially together.
At that time, we were on our senior year and that we were also about to start the Thesis before graduating. I was really touched by his decision to stay with me and be a team instead of joining the team which had offered him to join them for a big project offered by an external company.
Our thesis at that time was a bit complicated since we have to look for a specific company which we will offer a specific software or system so they can use it for their own company.
He was part of the list of students who were selected to join and make a project for a huge company in the industry but I on the other hand have to find my own company and group too. But he didn't leave me, he want us to be together in the same team so we ended up to be in a group with two other classmates.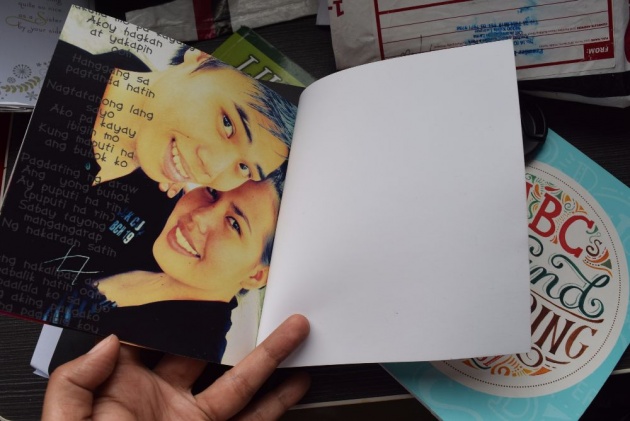 Came graduation day, we graduated together too and we both met our parents during graduation day.
We started looking for a job too. It was a bit hard to find a job that time but we managed to find the job for each of us.
We live together as well and started learning about each other's own attitudes and all. It was a bit hard for two young people to be in the same house and we would be fighting a lot. There were lots of things which we fight over. There were lots of jealousy since we work separately. Not to mention the misunderstandings too. However, we were able to survive that stage.
There was also a time when I thought our relationship was about to end because he had communicated his ex girlfriend before me whom he had the relationship with for around two years. He met her without my knowledge but because of my own gut, I was able to find out the event.
That was our major fight and if he was not persisting, we might have ended our relationship. I gave him a second chance although it was very hard to forget what he has done. I admit the trust was somehow broken at that time but he was able to bring it back.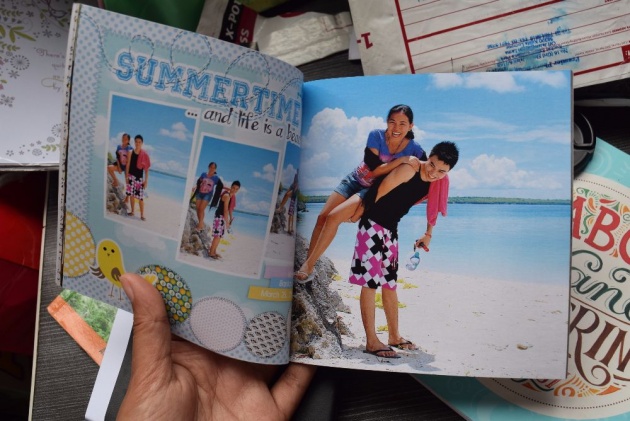 He made sure that I would be able to trust him again. Although I was able to forgive him about it, I still love him and was willing to give him another chance to prove his feelings and the second chance which I had given him.
LDR Stage
Distance makes the heart grow fonder.
Long distance relationship, we had that as well.
That was 2012 when I decided that I should go to the United Arab Emirates to work and be able to save because after four years of working in a call center company, I wasn't able to really save. I was glad that James had supported me on that endeavor.
So I had traveled to Dubai, excited on the new journey but the feeling of being away from him sunk when I am alone in my room while in Dubai. I remember crying a lot of time because I was missing him big time.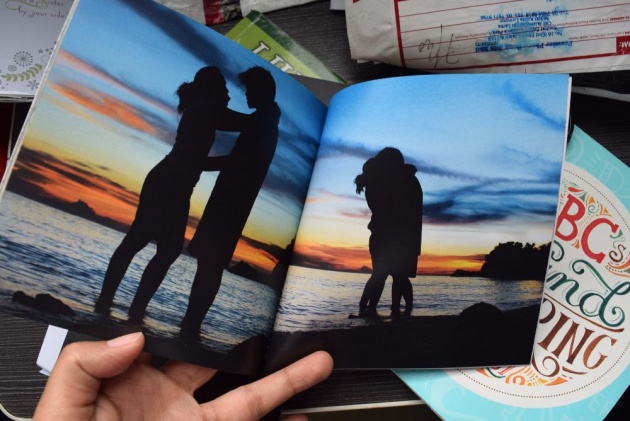 God had given us a reason to be together again. I had developed a kind of allergies and we decided that I should go home instead to the Philippines.
I believed that God the Almighty had given this to me so that we can be together again in our country.
This video above shows our photos together and I had added the background music entitled "Balay ni Mayang" a Filipino song which states about a lady and guy who misses each other and that the guy would often visit the lady at her house. I opted to use this song because first of all, it is bisaya, our own dialect then it simply explains how my husband and I were feeling during those times when we were away from each other.
Tying the Knot Stage
True love stands by each other's side on good days and stands even closer on bad days.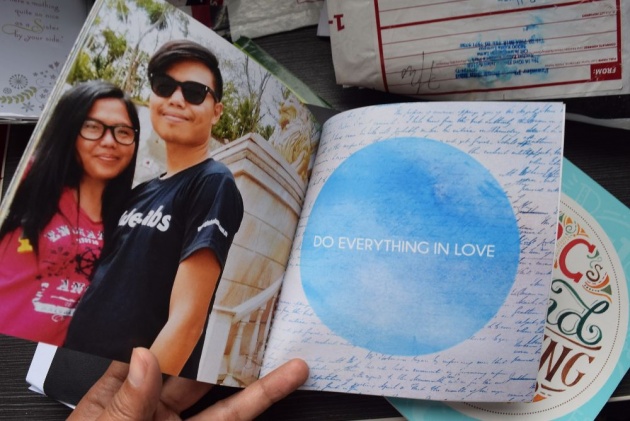 After six months of getting back in Cebu, we finally tied the knot. On February 24, 2015, we had our Civil marriage ceremony together with our family. It was a very simple celebration and that only our families knew the event.
When my friends learned about it, they all felt bad about not being able to join the celebration but I asked apologies about it. We just need to keep it between us and our families which they had understood.
The image was taken at Temple of Leah where we have went to after I arrived in Cebu from Dubai. So this has to be part of the photobook.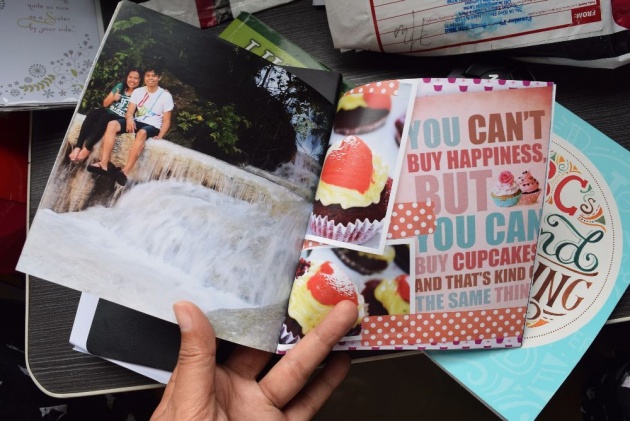 I was without work for six months but then James supported me within those months, supporting me financially. He told me I don't have to work since he has his stable job instead but I got already super bored at home and decided to find a job.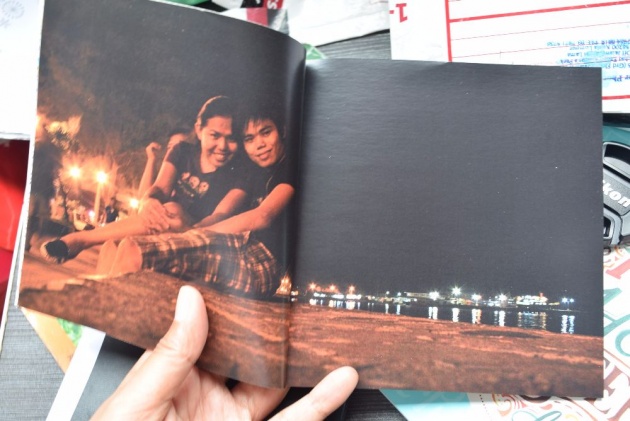 During our anniversaries, we are always planning to find a way to travel and enjoy our married lives since we are always working almost everyday.
The photo above was taken in Dumaguete's Rizal Park. We had a lovely evening at the pier because of the lights.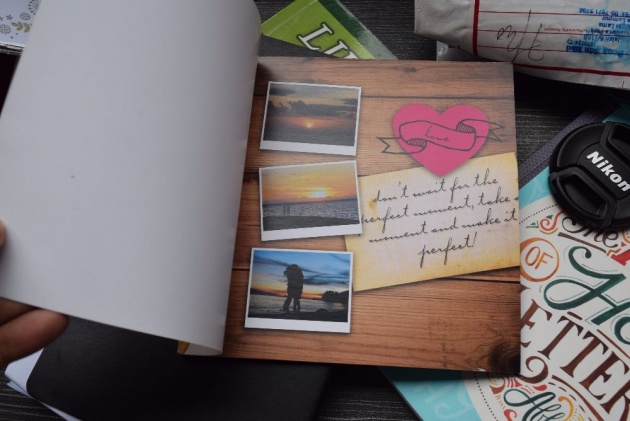 Then I was ale to find an online photobook for a discounted price so I bought it and then created these scrapbook pages and have it printed in a photobook album which was delivered to us after a few weeks.
We both loved the book because it shows the photos which we had taken through out the years of being together from being students, to working then to being in a long distance relationship and finally getting married.
Ikaw ug Ako Forever
True love is the ability to see something in a person that no one else does.
Our forever started when we said our I do's during our Civil wedding ceremony. After that, certain blessings came too.
After just a few months, we were able to buy a house for ourselves. We got to find a way to have a savings account this time and then we are also getting into what we love doing together -traveling. The past year and this year, we got to travel to a couple of places which were part of our top destinations.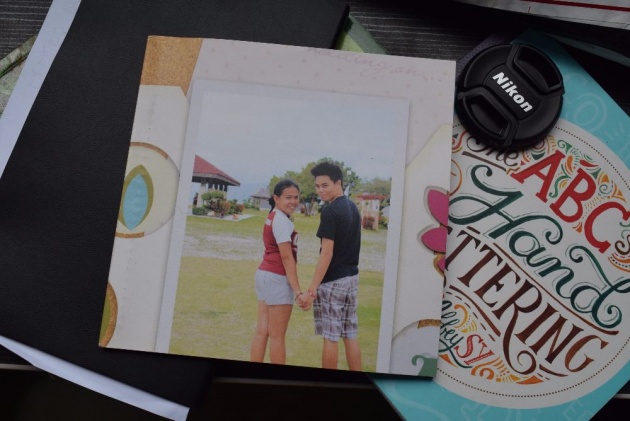 That's the back cover of our soft cover photobook. That was taken in my husband's home town's Cuartel. We were holding hands as a sign of our love.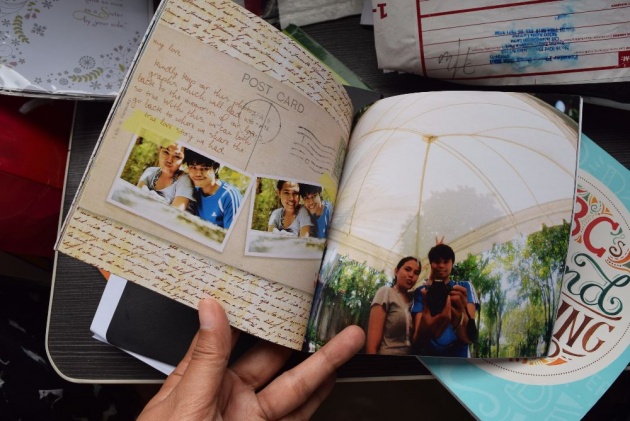 A scrapbook page I had made after we went to a resort in Danao Cebu. I enjoyed making all these scrapbooks for us. I have like hundreds of scrapbook pages for our photos.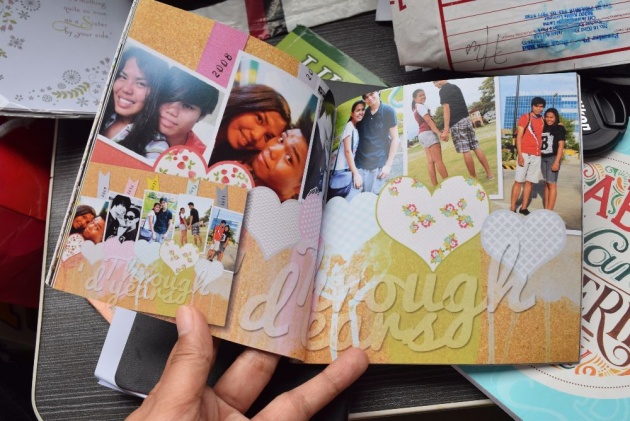 Let me end this post by saying, to anyone who thinks there's no forever, I am sorry to say this but forever do exist!
xoxo,
jean <3 james
Copyright Jean Beltran-Figues. All rights reserved.