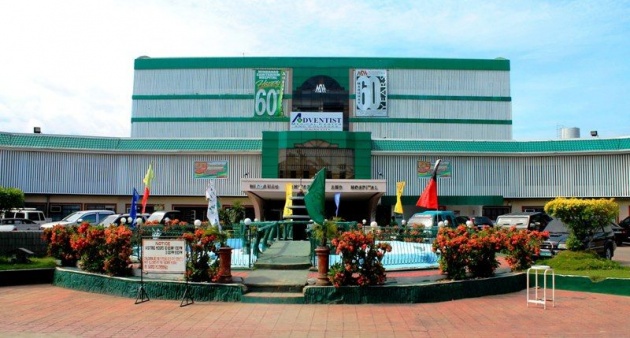 Most of you here already know that I am working as a Nurse in a tertiary hospital in Iligan City, which is the Adventist Medical Center. Maybe some of you are wondering why the heck am I going to quit this job. It doesn't mean that I don't love my job but I have a lot of reasons to quit.
First reason is, we are compensated well enough. Since my status is still a reliever nurse in that hospital, even though I'm already staff nurse, my job is to relieve whenever the unit is under staffed but we are given a 2-3 days duty per week as stated in the job description.
Second, its difficult for me to earn. Why? because I'm not from Iligan City. My home is 2 hours away from my workplace. I'm only renting a room in an boarding house worth Php 1.7k and I had my mom help me in paying the rent because my salary is not enough but still half of it is still big enough for me. Also, I'm buying my personal stuff like clothes, shampoo, soap, perfume, etc.
Third, our head nurse are making biased decisions. Last December 2013, our head nurse that time was replaced by a new one. Since then, lots of changes occurred. At first, I was ok with it because every person has a different style in terms of leadership but as the time goes by He is now making decisions that are so biased. He was hiring a lot of nurses even though it was not necessary. In our schedule, as stated in our job description as a reliever that we will given 2-3 days duty every week but because we are over staffed, we are only given 1-2 days duty every other week. Imagine that? I can earn more here in bitlanders than my main job if I were to focus my time here.
Another thing, those are non-SDA (Seventh-Day Adventist) relievers are having the same fate as I am but those SDA relievers were treated in a special way. They have 3-4 days of duty every week and the worst thing is our head nurse insists that he is making a fair decision and the religion has nothing to do with it.
Pfft! Sound pathetic isn't it? Sometimes I get pissed because of that but still I'm still giving my best shot when I am working because I care for my patients.
I guess that's all. I gonna pass my resignation on Wednesday morning. I will tell my head nurse that I was hired in a government hospital near my hometown even though I'm not. I think that he will be happy with it also because he doesn't like us anyway.