A press release today from IMG Fashion, the producers of Mercedes-Benz Fashion Week, confirmed the speculation that changes were ahead for the fashion industries premier event in New York City. As press attendees for many seasons to "The Tents" we can not be more thrilled with the direction Catherine Bennett, SVP and Managing Director, IMG Fashion Events and Properties has implemented for February's Fall collections, "consisting of better curated live shows and presentations at The Tents at Lincoln Center, a new off-site satellite HUB for emerging talent, and an expanded digital platform for a new generation of fashion creators. This new schedule ensures all participants can maximize this key marketing moment during the first stop on the international fashion week calendar."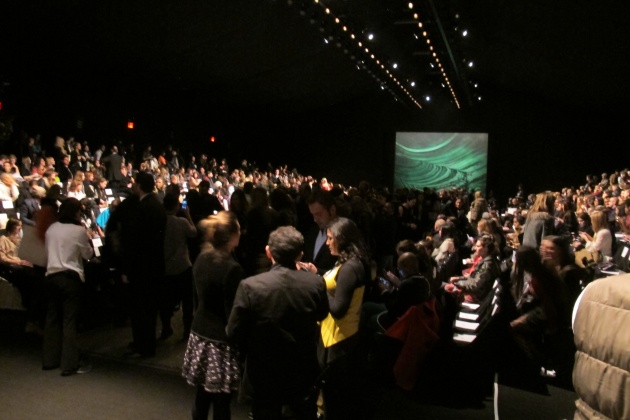 Simply put the event staged at Lincoln Center became "cluttered". The exclusivity factor became diminished, leading many top designers to show their collections in off site locations, affording them a greater ability to control their audience and product presentation. IMG's mission will be to reenergize the tents by updating the venue to "enable designers to better control and reduce audience capacities, making invitations once again an exclusive pass for true fashion insiders."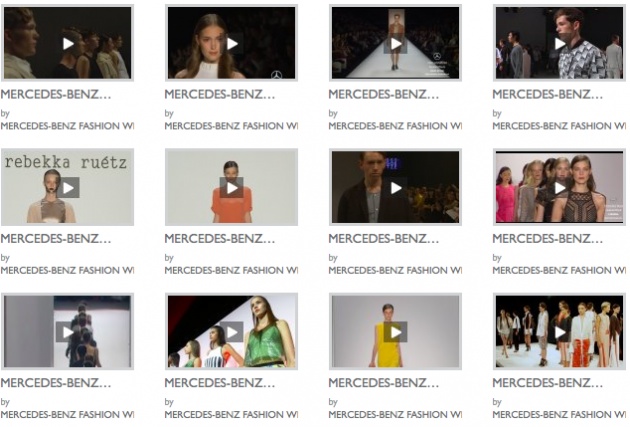 What most excites us as distributors of Mercedes-Benz Fashion Week content (MBFW WEBTV) is the news concerning the MBFW Digital District, which we plan to assist with in terms of digitally promoting and distributing fashion show content for the the up and coming designers who may not otherwise have the resources to reach the wide audience that large budgets afford established designers to reach."This digital platform will make it possible for the next generation of digital pioneers to create compelling virtual shows, short film or original storytelling content that will sit side by side live shows, via the MBFW broadcast reaching millions of viewers in over 173 countries each season."
The February event is right around the corner and we'll look forward to see all the changes in person and will report back to you then with video, picture, and blogs.
In the meantime, take a moment to watch a short music video Semyon Maltsev and I put together after the Fall 2013 MBFW event with music by the legendary composer Ennio Morricone, and Romina Arena.