I'm fortunate enough to work with a team of people, with varying skills, on a daily basis and I find that this makes me want to push the content that I'm producing as far as I can. I think that it's important to surround and immerse yourself in the creative environment in order to produce the best possible outcomes.
In the last couple of years I've found that I've worked on shots for other peoples shorts, rather than full pieces of my own, which I've enjoyed because each have challenged me in different ways.
'Rest' - by Anderson West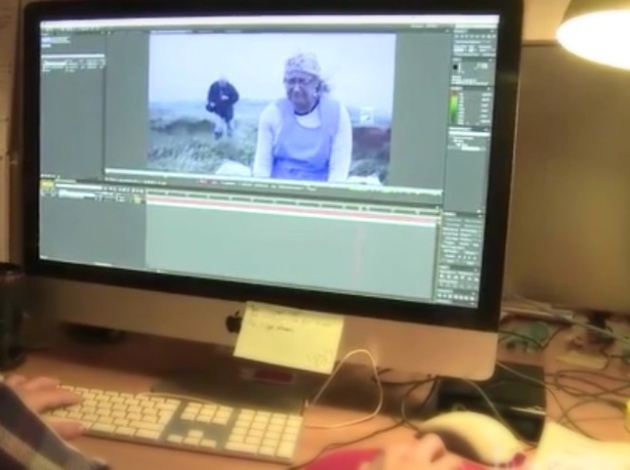 The first film that I worked on was for Anderson West's, short, 'Rest'. Check it out here if you haven't seen it already, http://www.filmannex.com/movie/rest-2013-drama-shot-in-peak-district-from-uk-midlands-based-filmmaker-anderson-west/34876
I worked on a few different shots for the film, but the main one being the cross that I modelled in 3D and then comped into the scene. The lighting of the shot on the day helped in terms of comping it, as the muted colours made it easier to blend into the frame, (it was also nice to be comping with 4k footage!)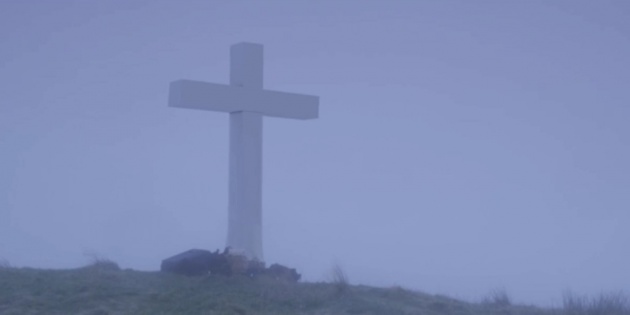 'Being Useless' - By Joe Richardson
More recently I worked on Joe Richardson's latest short, 'Being Useless'. As well as working on the shots, I was also on set for the shoot as a production asst. This was great, as I got to see how the shots would work as they were shot. This meant that we were able to find solutions, that would consequently help the post production phase later. As a motion designer, I usually work mainly in the pre and post production phases of films, so it was nice to get out on set for once! I've been on set quite a few times, but mainly for corporate films so it was great to get involved in a short drama.
I worked on two different shots for Joe's film and the one below is the first of the two. In this shot I comped a few things, the skid behind the car and the smoke thats is coming from the bonnet.
The second shot that I worked on was a little bit tricky, as I had to add the dint, scratches, cracked number plate and smoke into the shot, however both characters were moving around the area that I was comping, so it was a little awkward, but I enjoyed the challenge!