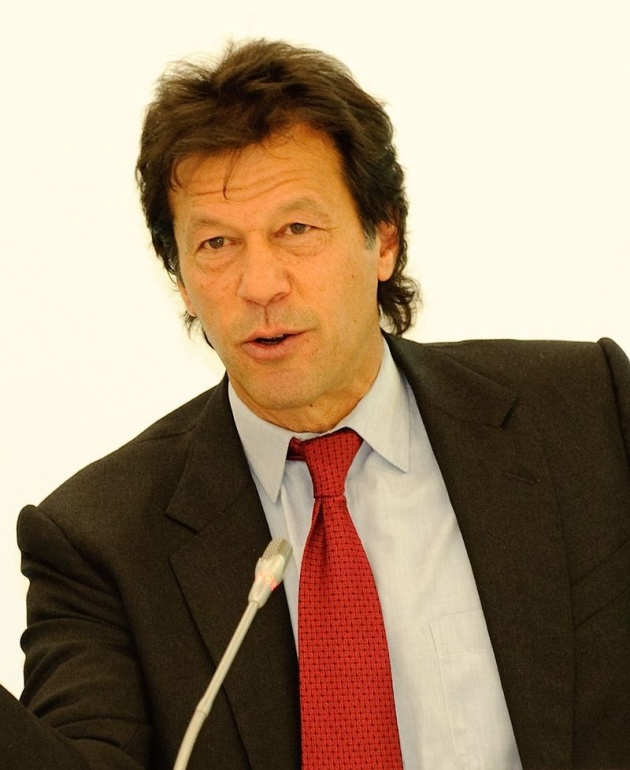 Imran khan Pakistani politician and former cricketer.
Imran Khan Niazi (born 5 October 1952) better known as Imran Khan is a Pakistani politician, former cricketer, philanthropist,cricket commentator and former chancellor of the University of Bradford. He is also founder of the Shaukat Khanum Memorial Cancer Hospital and the Namal College, Mianwali. Khan played international cricket for two decades in the late twentieth century and, after retiring, entered politics.
Khan was Pakistan's most successful cricket captain, leading his country to victory at the 1992 Cricket World Cup, playing for the Pakistani cricket team from 1971 to 1992, and serving as its captain intermittently throughout 1982–1992. After retiring from cricket at the end of the 1987 World Cup in 1988, owing to popular demand he was requested to come back by the president of Pakistan Zia ul Haq to lead the team once again. At the age of 39, Khan led his team to Pakistan's first and only One Day World Cup victory in 1992. With 3807 runs and 362 wickets in Test cricket, he is one of eight world cricketers to have achieved an 'All-rounder's Triple' in Test matches. On 14 July 2010, Khan was inducted into the ICC Cricket Hall of Fame.
In April 1996, Khan founded the Pakistan Tehreek-e-Insaf ("Movement for Justice") political party and became its chairman. He was an elected parliamentarian of his native constituency Mianwali in the National Assembly from November 2002 to October 2007, and was again elected during the 11 May 2013 general elections, when his party gained 35 seats in the National Assembly. Global Post mentioned him third in a list of nine world leaders of 2012 and recognised Khan as the face of the anti-drone movement in Pakistan. According to Asia Society, Khan was voted as Asia's Person of the Year 2012. As per the Pew Research Center, in 2012, the majority of Pakistani respondents offered a favourable opinion of Khan. The survey also revealed Khan's fame among youth.


Background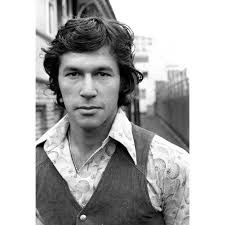 Khan was born in Lahore, the only son of Ikramullah Khan Niazi, a civil engineer, and his wife Shaukat Khanum. Long settledin Mianwali in northwestern Punjab, his paternal family are of Pashtun ethnicity and belong to the Niazi tribe. Khan's mother hailed from the Pashtun tribe of Burki, which had produced several successful cricketers in Pakistan's history,including his cousins Javed Burki and Majid Khan. Maternally, Khan is also a descendant of the Sufi warrior-poet and inventor of the Pashto alphabet, Pir Roshan, who hailed from his maternal family's ancestral Kaniguram town located in South Waziristan in the tribal areas of northwest Pakistan.
A quiet and shy boy in his youth, Khan grew up with his four sisters in relatively affluent (upper middle-class) circumstancesand received a privileged education. He was educated at Aitchison College in Lahore and the Royal Grammar School Worcesterin England, where he excelled at cricket. In 1972 he enrolled in Keble College, Oxford where he studied Philosophy, Politics and Economics, graduating with honours in 1975.
On 16 May 1995, Khan married Jemima Goldsmith, in a two-minute ceremony conducted in Urdu in Paris. A month later, on 21 June, they were married again in a civil ceremony at the Richmond registry office in England. Jemima converted to Islam. Khan's later decision to join politics alarmed opposition politicians and intelligence agencies, mainly because of Jemima's half Jewish ancestry which remained a point of controversy especially among right-wing parties who alleged that he was related to 'Zionists'. The couple have two sons, Sulaiman Isa and Kasim.
Rumours circulated that the couple's marriage was in crisis. Jemima denied the rumours by publishing an advertisement in Pakistani newspapers. On 22 June 2004, it was announced that the couple had divorced, ending the nine-year marriage because it was "difficult for Jemima to adapt to life in Pakistan". Khan resides in his sprawling farmhouse at Bani Gala.In November 2009, Khan underwent emergency surgery at Lahore's Shaukat Khanum Cancer Hospital to remove an obstruction in his small intestine.
In January 2015 Khan married British-Pakistani journalist Reham Khan in a private Nikah ceremony at his residence in Islamabad. On 22 October 2015 they announced their intention to file for divorce.

Awards and honours
Khan is featured in the University of Oxford's Hall of Fame and has been an honorary fellow of Oxford's Keble College.
In 1976 and 1980, Khan was awarded The Cricket Society Wetherall Award for being the leading all-rounder in English first-class cricket.
In 1983, he was also named Wisden Cricketer of the Year
In 1983, he received the president's Pride of Performance Award
In 1985, Sussex Cricket Society Player of the Year
In 1992, Khan was given Pakistan's civil award, the Hilal-i-Imtiaz
On 8 July 2004, Khan was awarded the Lifetime Achievement Award at the 2004 Asian Jewel Awards in London, for "acting as a figurehead for many international charities and working hard in fund-raising activities."
On 7 December 2005, Khan was appointed the fifth Chancellor of the University of Bradford, where he is also a patron of the Born in Bradford research project.
On 13 December 2007, Khan received the Humanitarian Award at the Asian Sports Awards in Kuala Lumpur for his efforts in setting up the first cancer hospital in Pakistan.
On 5 July 2008, he was one of several veteran Asian cricketers presented special silver jubilee awards at the inaugural Asian Cricket Council (ACC) award ceremony in Karachi.
In 2009, at the International Cricket Council's centennial year celebration, Khan was one of fifty-five cricketers inducted into the ICC Hall of Fame.
In 2011 he was given the Jinnah Award.
On 28 July 2012, Imran Khan was awarded an honorary fellowship by the Royal College of Physicians of Edinburgh in recognition of his services for cancer treatment in Pakistan.
In 2012 according to Pew Research Center, seven out of ten Pakistani respondents offered a favourable opinion about Khan. The survey also revealed that Khan enjoys popularity among youth.
He was the Asia Society's Person of the Year 2012.
In December 2012, GlobalPost ranked him third in a list of the top nine world leaders.