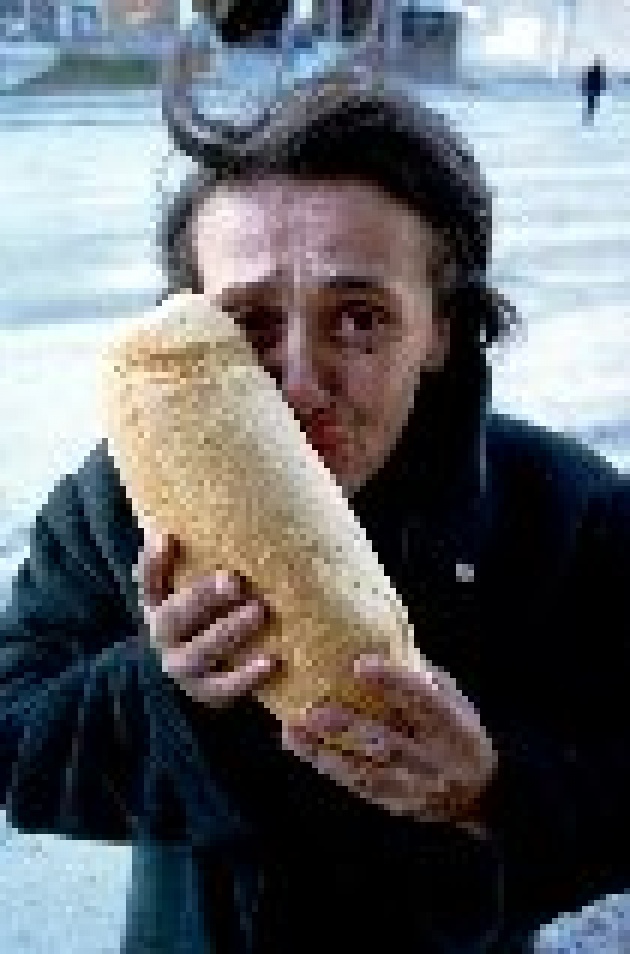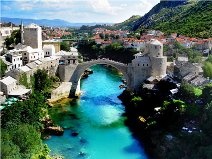 From
Afghanistan
, to
Syria
, to countries in
Africa
, the world is not at peace. Hope for reconciliation, human rights and cultural understanding resides in the hearts and minds of children. Members of the
diaspora
must carry their message forward for the world's dreams to be realized.
1 March
, 2012, was the 20th anniversary of
Bosnia & Herzegovina's independence
. Again we hear from Naida Sekic, a member of the Bosnian & Herzegovinian diaspora now living in Sweden with her dream of peace, love of family and heritage, and unsurpassed devotion to the land of her birth. It seems a fitting tribute to Independence Day. Naida's grandmother came from the City of
Mostar
whose infamous bridge has been rebuilt following its destruction during the devastating war in Bosnia and Herzegovina.
UNESCO
and the
World Bank
restored the bridge with the stipulation that the two opposing sides take part in its reconstruction. See our
film online video and blogs
: "UNESCO: Paris to Mostar"
diplomaticallyincorrect.org/films/movie/unesco-paris-to-mostar/29864
. Naida is the embodiment of the UNESCO Mandate. "UNESCO works to create the conditions for dialogue among civilizations, cultures and peoples, based upon respect for commonly shared values. It is through this dialogue that the world can achieve global visions of sustainable development encompassing observance of human rights, mutual respect and the alleviation of poverty, all of which are at the heart of UNESCO'S mission and activities." --Brought to you by Susan Sacirbey, DIPLOMATICALLY INCORRECT 
 "IN THE DEPTH OF WINTER, I FINALLY REALIZED THAT DEEP WITHIN ME THERE LAY AN INVINCIBLE SUMMER" --By Naida Sekic I am in love. Sarajevo has captured my heart. Our love is beautiful as I am the Granddaughter of a true Sarajevan. My Grandfather's roots were sown more than five hundred years ago around Stari grad, the Old town of Sarajevo. As an Officer, he walked the streets of Sarajevo on his white horse and fell for my Grandmother; a young and modest Mostar beauty from Herzegovina. They were the best of both worlds; two beautiful hearts and souls that made all else believe in true love. My Grandparents were the best of friends who stood by each other through trust and loyalty. They were blessed with nine children who grew to be nine Ambassadors of Humanity. This is where my inspiration lays; within the hearts of my family. Their goodness and kindness is staggering and my ambition is to embrace these qualities and to be the best of my abilities. However, the events of today may harden the path to peace and justice. Often, I feel like I am screaming at the top of my lungs, and no one even looks up. The world remains silent. I understand though, we are too busy to notice the sufferings around us. In fact, we are too involved with ourselves to care. Quite frankly, it is not a priority of ours to mind for our fellow beings as no one cares to lose comfort. Though, I cannot remain still before the tragedies of disunity and disrespect. In fact, I refuse to, given that the teachings of my Grandparents stand victorious. If nothing, we can make a silent prayer. I know I shall. I pray for peace and inner serenity. I pray for love and understanding. I pray for respect and kindness. I pray for all children. I pray for the smiles of the world to embrace the beautiful faces of all mothers. I pray for truth. I pray for justice. I pray for strength. I pray for happy thoughts and positive thinking. I pray for books. I pray for sunny days and blue skies. I pray for bright futures. I pray for family. I pray for gratitude and thankfulness. I pray for happiness and kind words. I pray for good deeds. I pray for faith. I pray for selflessness. I pray for sympathy and empathy. I pray for no hunger and no discrimination. I pray for no racism. I pray for tolerance and acceptance. I pray for man. I pray for wisdom and intelligence. I pray for no hate and no evil. I pray for no suffering and no hunger. I pray for unity. I pray for harmony. I pray for goodness. I pray for flowing streams and beautiful greeneries. I pray for the purification of our souls, the beauty of our minds and the contentment of our hearts. I pray for rain. I pray for kind wishes. I pray for loyalty and trust. I pray for friendships. I pray for good health and good character. I pray for hope and light. I pray for opportunities and sunshine. I pray for beautiful colors. I pray for paradise. I pray for life and laughter. But above all, I pray for humanity. I pray for us because we are one. I pray for us because we are family, so why do we insist upon breaking up a happy home? "Far away there in the sunshine are my highest aspirations. I may not reach them all but I can look up and see their beauty, believe in them and try to follow them." -- From, Susan Sacirbey 
Become a Facebook Friend: "SUSAN SACIRBEY" & "DIPLOMATICALLY INCORRECT" Follow on TWITTER @DiplomaticallyX See
Current News Event Articles and Video Blog Sites
:

 "I Dream of a Bosnia & Herzegovina Which Is In Peace With Itself, By Naida Sekic
diplomaticallyincorrect.org/films/blog_post/i-dream-of-a-bosnia-and-herzegovina-which-is-in-peace-with-itself/46542
Humanitarian Channels:
diplomaticallyincorrect.org/c/humanitarian
Bosnia Channels:
diplomaticallyincorrect.org/c/bosnia


Diplomatically Incorrect Channels:
diplomaticallyincorrect.org/c/diplomatically-incorrect