Agency counterterrorism India broke a dubious plot of a rebel organization to assassinate Prime Minister of Bangladesh to the coup. According to Reuters, information on advanced security agencies of India released on 29/10.
Accordingly, India will move to Bangladesh detailed plans of the member organization Jamaat-ul-Mujahideen, has conducted several attacks in eastern India.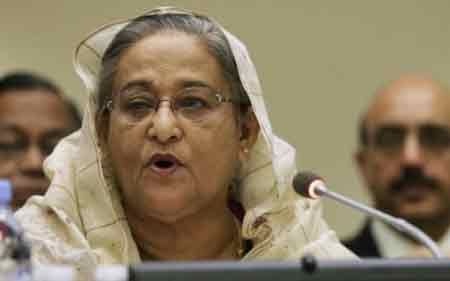 Meanwhile, Bangladesh yet to comment on the Prime Minister Sheikh Hasina is the target of the assassination, but has vowed to tighten security on the border with India.

Bangladesh coup attempt was discovered when two members of this group is destroyed in an explosion as they create a bomb at their home in West Bengal earlier
this month.

Indian police said the members who are hiding in Bangladesh and India to plan their attacks.

A senior official of the Ministry of Internal Affairs of India, said: "Our goal is the political leaders and the destruction of democracy in Bangladesh".

"All our plans are outlined as they are in India and we may be condemned if they successfully conducted the attacks," the official said.

Previously, on 27/10, the National Security Advisor of India Ajit Doval directly to the house where the blast that killed two rebels and discussed with the head of Mamata Banerjee's West Bengal region.

Meanwhile, the Interior Ministry official Asaduzzaman Khan Bangladesh they have repeatedly received information about the planned terrorist attacks against Bangladesh.

"We have repeatedly received no official information from India to the Government of Bangladesh officials, but this is the first time we have official information," Mr Khan said.