In my previous blog I talk abpout the one day series between india and New Zealand but today I am going to write on the test series between them.
Let's talk on the test series which was also between India and New Zealand. 1st match of test series between both teams was played on 6 February. India won the toss but they choose to field first. In the start of inning Indian bowlers create some difficulty for New Zealand batsman and sent the 3 batsman to the pavilion on the score of 30. Williamson and McCullum were on the crease for the batting. Williamson score 113 runs and McCullum score 223 runs and helps the New Zealand team to reach the score of 503 runs. Also the start of inning Indian team was not good and they lost their 3 wickets for 10 runs. Then Rohit Sharma shows some resistance against the bowlers and helps to reach his team to just 202 runs . When New Zealand start their second inning, wickets were start falling from the start and all tea bowled out on 105 runs. And New Zealand gave the target of 407 runs to India. India tried hard hard to chase to but they could not achieve it. And all team bowled out on 366 runs. New Zealand won this match by 40 runs and lead the 2 test match series by 1-0.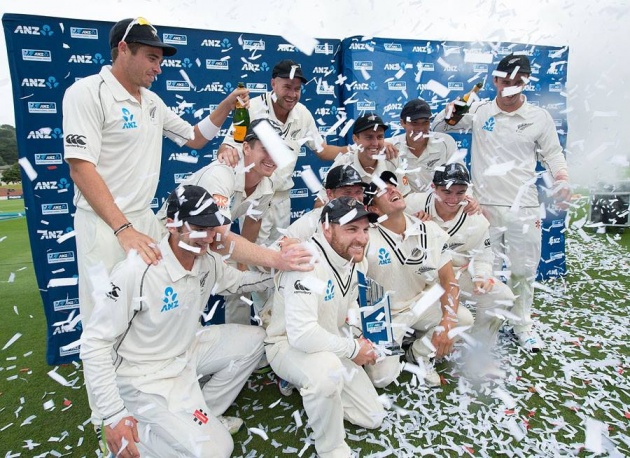 In the 2nd match india also won the toss and choose to field first again. And this decsion was to much right for them and they bowled out New Zealand team on 192 runs. When india start their batting they lsot their first wicket on 1 2 runs. After losing first wicket all Indians batsman played very well and india scored 438 runs in their 1st inning. And the most interesting of the match was New Zealand 2nd inning, in this inning they loose their first 5 wickets on just 94 runs. And then Wattling and McCullum comes on crease for batting and these two players were the last hope for New Zeland. And these two narrows a lot to all Indain bowlers. Wattling bowled out after scoring 124 run. And then Neesham comes on crease for batting with McCullum and both these players faced the all Indians bowlers very well. McCullum bowled out after making the triple century, he scored 302 runs. And Neesham scored 137 runs. After the amazing batting from the New Zeland batsman their innings comes to an end. They scored 680 runs and give the target of 435 runs to India. This was the last day of test match and only the 52 overs were remaining of play. And in 52 overs India score 166 runs for the lost of 3 wickets. And the result of this match was drawn and New Zeland won the series by 1-0. McCullum was the best player of the match.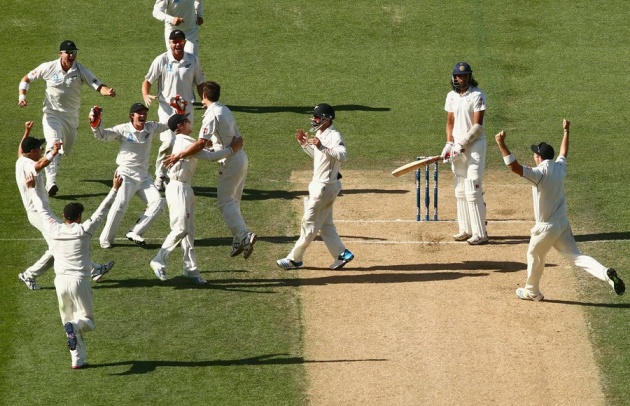 Now I only want to say that Indian cricket team should keep in mind that the last 3 months was very bad for them. They will have to work hard if they want to reamin the king of cricket in ground. All the world named India after their last 2 tours seires defeat that Indian team is the lion at their on grounds.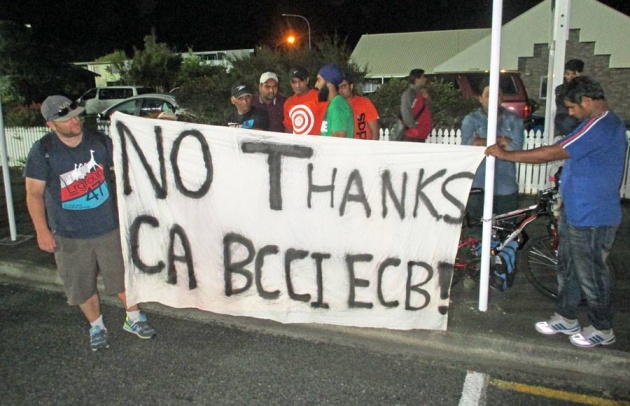 If you have missed any of my previous articles, you can find them on my personal page:http://www.filmannex.com/usman-ali
Please follow me on Twitter @Usmanali7255, connect on Facebook at Usman ali and subscribe to my page. :-)
Written By : USMAN ALI