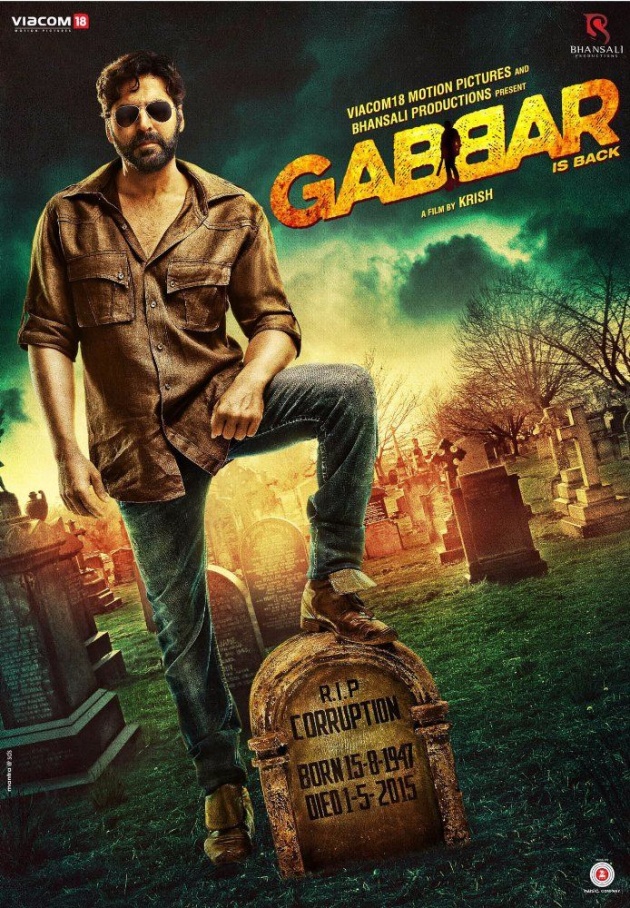 Image Credit: IMDb
Gabbar Is Back (2015)
I hate sorries!
"Gabbar Is Back (Uncut Official Trailer) | Akshay Kumar, Kareena Kapoor"
About Gabbar Is Back
"Gabbar Is Back" is a Indian movie which released on May 1, 2015. With a duration of about 131 minutes, "Gabbar Is Back" is directed by Krish and produced by Sanjay Leela Bhansali and Viacom 18 Motion Pictures. This movie is a remake of Ramanaa (2002) and later remade into Tagore (2003) and Vishnu Sena (2005). Here is the details about the movie:
Directed by Krish
Produced by Sanjay Leela Bhansali, Viacom 18 Motion Pictures, Shabinaa Khan
Written by Rajat Arora
Story by A. R. Murugadoss
Based on Ramanaa by A. R. Murugadoss
Music by
Songs: Chirantan Bhatt, Yo Yo Honey Singh, Manj Musik
Background Score: Amar Mohile
Cinematography Nirav Shah
Edited by Rajesh G. Pandey
Production company Bhansali Productions
Distributed by Viacom 18 Motion Pictures
Release date 1 May 2015
Running time 131 minutes
Country India
Language Hindi
Budget 72 crore (US$11 million)
Box office 105.48 crore (US$16 million) Worldwide

Credit: wikipedia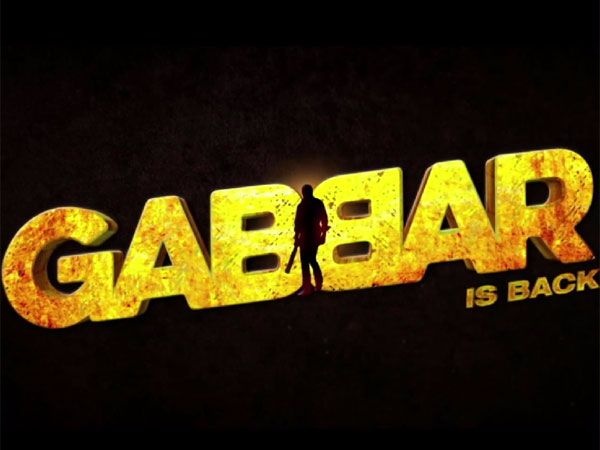 Story of Gabbar Is Back
Gabbar Singh Rajput (Akshay Kumar) creates his own vigilante military network called the Anti-Corruption Force (ACF) that eliminates the most corrupt individuals, from all walks of life, in a systematic manner. As pressure builds on Police and Government to track down the man who masterminds these killings, Balbir Singh (Sonu Sood) is specially summoned to head the task. He is aided by Suryam (Prakash Raj) who, though being just a constable in the mammoth Police force, is compelled by his instincts to see through the underlying design. -IMDb
Cast and Characters
"Akshay Kumar & Shruti Haasan"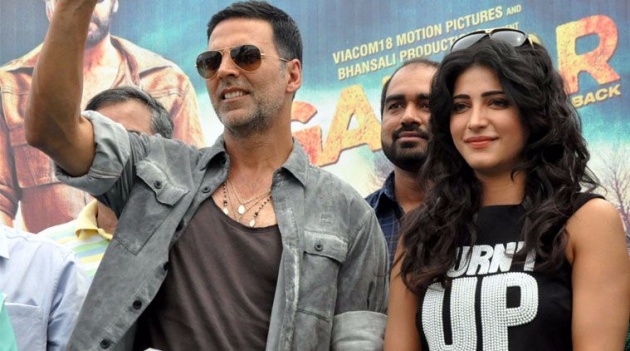 Gabbar Is Back!
I do not know from where to begin and To be honest I rarely watch an Indian movie and maybe "Gabbar Is Back" is the first Indian movie I watched this year :D I'm not a fan of Indian movie but I've watched many Indian movie when I was young because of the influence of my sister. I decided to watch "Gabbar Is Back" after my friend told me to search about this movie. I was wondering, how good this movie is until he wants to see this movie, because to my knowledge he rarely see the movie. So there must be some good points about "Gabbar Is Back".
"Professor Aditya Singh Rajput / Gabbar"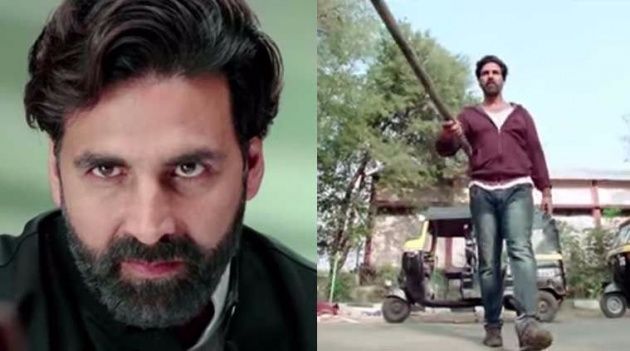 My first impression of "Gabbar Is Back" is I thought that this will be just another movie with cliche story about an organization and individual named "Gabbar" who eradicates corrupt officials in government. And maybe this will be a boring movie. But no, actually "Gabbar Is Back" is quite interesting and somehow I enjoyed it. Even though not to the point where I give many praise about it, but at least "Gabbar Is Back" is quite satisfying.
The story of "Gabbar Is Back" is quite simple and not much complicated, so for those audiences who hate complicated movie, maybe this movie will be easy to follow. The pace of the story is fast even though it was around 2 hours long. But somehow, I feel that 2 hours is too long, because actually I found the interesting parts only from middle to the end. And from the beginning to middle there is not many things going on but still necessary as the introduction part. But, I still think that "Gabbar Is Back" could be done in less than 2 hours with more packed story. And I like how "Gabbar Is Back" did not focus about the love story and it just took a little part.
"Aditya & Shruti"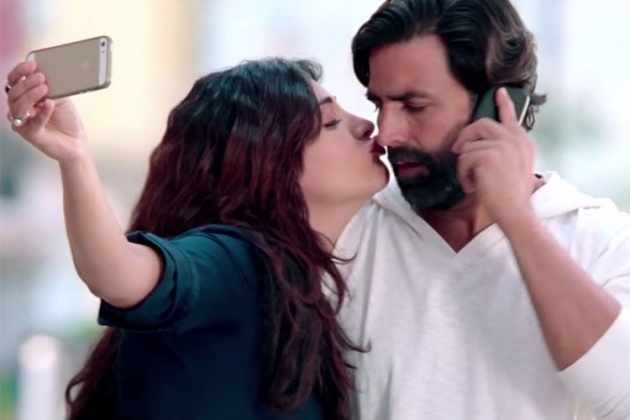 In term of acting, I think all actors of "Gabbar Is Back" did good job and all are suitable for their own role. Since I am unfamiliar with them or with Indian movie, so I will not discuss about this any further. As long as I enjoyed watching them, it was OK for me.
"Digvijay Patil"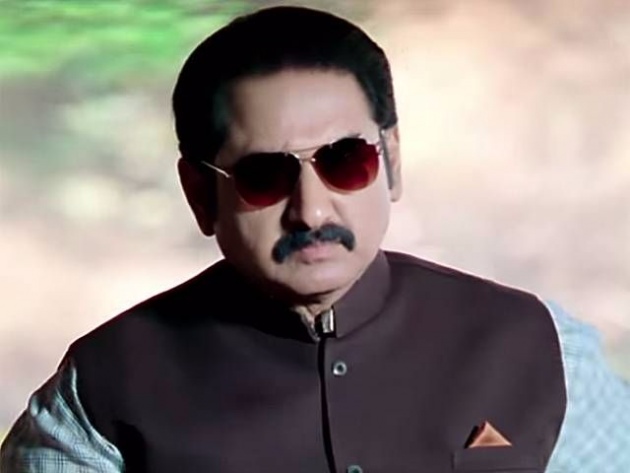 Actually, I do not have many complaints about "Gabbar Is Back". Just in my opinion, Indian tend to dramatizing their movie or drama, almost like as Korean movie or drama but Indian is worse. Like the use of background music, sometimes I think they overused it or the music was too strong and not suitable for certain scene. Maybe, it was just my personal taste :D But on "Gabbar Is Back" I did not find any negative point about the the song, singing and dancing part or about the background music they use.
"Fighting scene"
Just, I do not like the fighting scenes which I think is too dramatic. Like with the use of slow motion or a pause when fighting and something must be destroyed when they fight. I will give example about the final fight scene between Gabbar and Patil which take place on Patil's house. Some of the furniture made of glass is crushed and there are objects that I think are deliberately placed there to be destroyed as well while fighting to make the scene more dramatic. And the most over dramatic part is when Gabbar raise Patil and throwing him on the ground, Patil's body can bounce around 2 meters high and enter the pool. I was laughing at this scene :D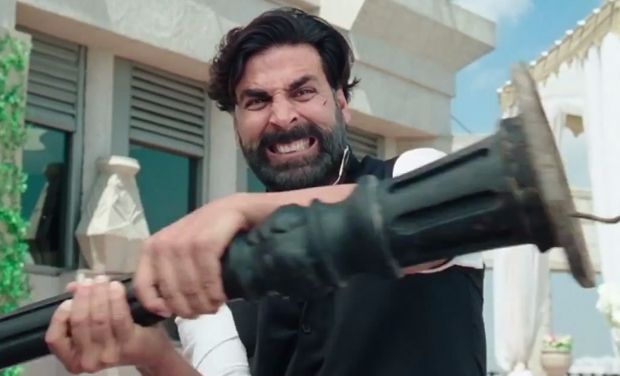 Image Credit: sekho
The ending of "Gabbar Is Back" is quite satisfying. Actually, I like how it ended and I really support Gabbar decision. Because what is wrong remains wrong, though what Gabbar does is for the justice but he did it with the wrong ways, so the wrong doing can not be justified in whatever ways. And I think the final goal of Gabbar has been achieved, so he made a decision that might be hard to accept by those closest to him and his supporters.
"Akshay Kumar & Kareena Kapoor romantic scene"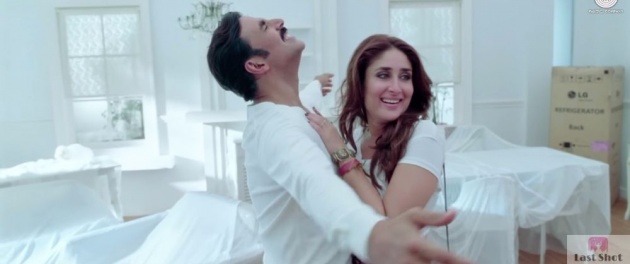 Overall, I would recommend "Gabbar Is Back" if you want to watch Indian movie about justice, corruption and a little love. You will see how the people will act when corrupt people rule and nobody punish them on this movie. Although there are some things that I think a bit excessive and went too dramatic, but I still considered "Gabbar Is Back" as pretty good movie.
Regards
LookUp
©2017 LookUp. All rights reserved.