Indian Movie Review - R... Rajkumar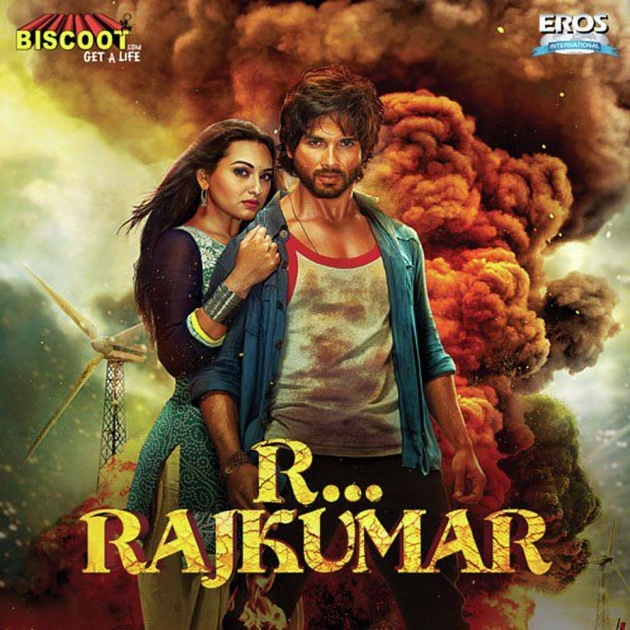 Image Credit: www.watchonlinemovies.com.pk
✔ Introduction
Hello Friends, I hope you are doing fine and are having a good time on bitlanders. Today I have come up with my another new blog with the title of "Indian Movie Review - R... Rajkumar". In this blog I shall review an action Bollywood Hit movie "R... Rajkumar". This Bollywood movie is about a goon who in the course of matters falls in love with the girl who his boss likes. The events lead to some comedy as well as action and frequent fighting scenes. The combination of humor and action was superb and the Bollywood movie lovers like this movie very much because this movie had all the Masala (story, songs, action and comedy) that Indian movies are famous for. The movie was directed by Prabhu Deva who is a famous Dance Director, Producer and Actor in the Indian Film Industry. This film was produced under the supervision of Next Gen Films. The movie made a very good business and was declared as one of the greatest Commercially Hit movies in 2014.
Image Credit: wallpapers.filmibeat.com
The movie "R... Rajkumar" was released on December 6, 2013 under the distribution banner of Eros International. Some details of cast of this movie is as under:
✤ Shahid Kapoor as R...Rajkumar
✤ Sonakshi Sinha as Chanda
✤ Sonu Sood as Shivraj Gurjar
✤ Asrani as Pandit
✤ Ashish Vidyarthi as Manik Parmar
✤ Mukul Dev as Qamar Ali
✤ Poonam Jhawer as Bindu
✤ Srihari as Ajit Taaka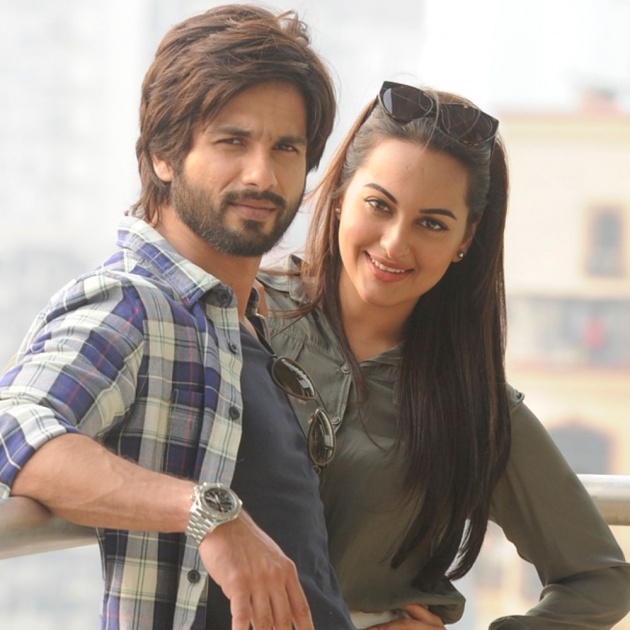 Image Credit: www.kannadigaworld.com
Shahid pulls off the tapori act well, dances fabulously, does kickass action and slips in good comic moments. His makeover as action hero can't go unnoticed, but his demolition man act is unconvincing for action larger than his boyish shoulders. He scores better as Romeo than ruffian. Sonakshi has some dumdaar lines but repeats her desi doll act. Sood's dabang-giri works, Asrani (as Shivraj's senile soothsayer) shoots funny one-liners, but his OTTism is sadly stuck in an 80s loop.

While 'R…Rajkumar' entertains at some levels, it suffers from utter plainness and predictability. The raw action is impressive (Ravi Varma), the songs (Pritam) and the choreography are routine attractions. The second half seems like a sari too long and the comedy is often forced.
Review Extracts From: timesofindia.indiatimes.com
Video Credit: Eros Now via Youtube.com
✔ Plot Of The Movie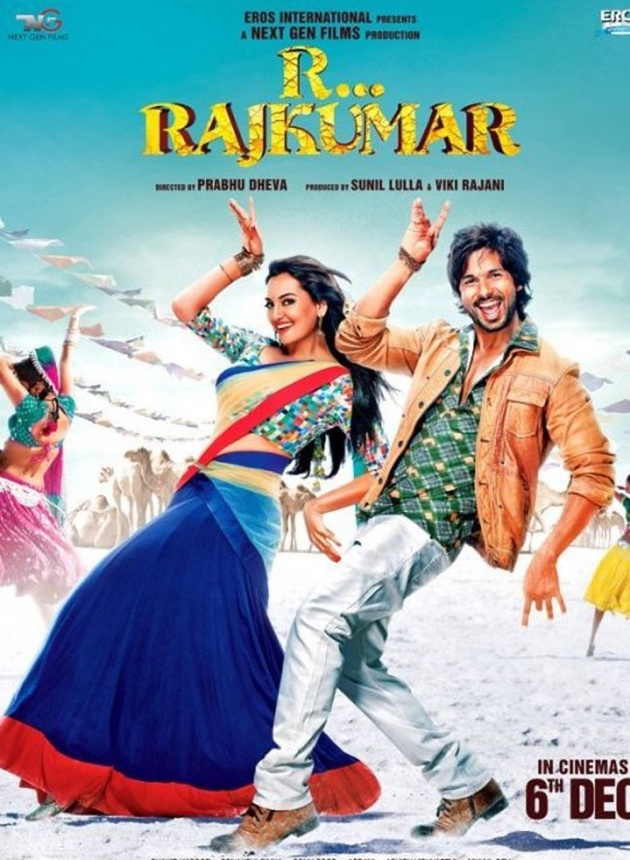 Image Credit: mihirfadnavis.blogspot.com
The movie begins as a new Goon Romeo Rajkumar enters into a new village in which he had never been seen before. This is a remote village in India where the favorite work of village people is to enjoy marijuana and heroine. This village belongs to poor people and there are two main gangster Mafia groups who deal in Heroin and weapons smuggling etc. These gangster groups are headed by Manik Parmar and Shivraj Gurjar. These two groups are always on a fight because they want to rule the area, however, there is no clear winner and both operate in the area whenever they get a chance to do so. Romeo Rajkumar soon realizes the trend in the village and he joins Shivraj Gurjar group and manages to win their confidence and a higher ranking in the gangster group soon because of his shrewd nature and fighting skills as well as his ability to foresee the danger. On so many occasions, he saves the group from the attacks or traps set by the opponents. He therefore, wins the heart of the head of Mafia Shivraj Gurjar and becomes second-in command in the group.
Image Credit: archive.indianexpress.com
While in the village, Romeo Rajkumar comes across a beautiful girl Chanda but soon he comes to know that she is actually an orphan and lives with his uncle Manik Parmar who is the enemy of his group. Therefore, he realizes that he will have to devise such a plan which is fool-proof and safe in order to win the heart of Chanda and to avoid his dangerous uncle. He starts to attract Chanda by doing silly things around her just like street lovers do. He soon becomes successful as Chanda also starts feeling love for him and both start to plan for their future course of actions in order to live a peaceful and happy life. However, on one eventful day, Romeo Rajkumar's boss sees Chanda and falls for her. He commands his henchmen to find the whereabouts of Chanda and ask for her relatives for her hand. It is later revealed that Chanda is niece of Manik Parmar, therefore, Shivraj Gurjar asks Manik Parmar for friendship and both befriends. Manik Parmar accepts Shivraj Gurjar's proposal and asks his niece Chanda to get ready for marriage with Shivraj Gurjar on which Chanda resists and refuse to get married with him.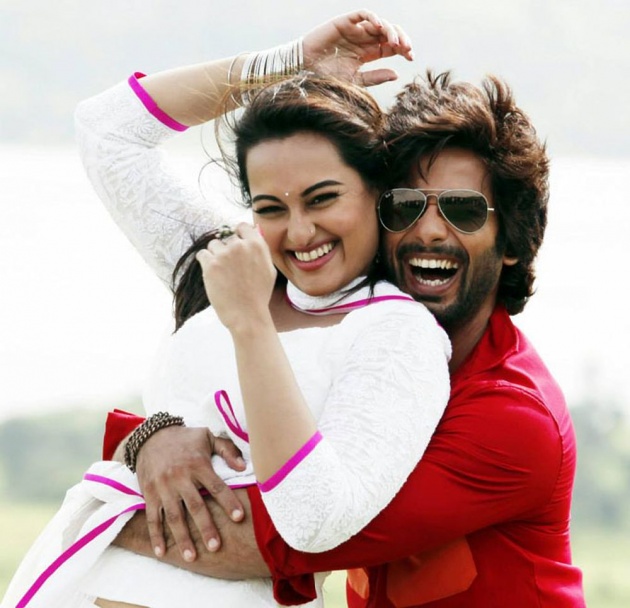 Image Credit: photos.filmibeat.com
Chanda makes it clear to Shivraj Gurjar that she only wants to get married with Romeo Rajkumar and Romeo Rajkumar also challenges Shivraj Gurjar that he loves Chanda and will marry her at any cost. Shivraj Gurjar knows that Romeo Rajkumar is a very dangerous person, therefore, he sets a trap for him in order to get rid of him. At this stage, Don Ajit Takka suddenly appears and asks Romeo Rajkumar to bring a heroine filled truck of Shivraj Gurjar to him because he thinks that Shivraj Gurjar and Manik Parmar are useless now and Romeo Rajkumar can run the gangster group better than them. However, later it turns out that Shivraj Gurjar has already convinced Don Ajit Takka to kill Romeo Rajkumar to get rid of him. They execute their plan and injure Romeo Rajkumar and bury him alive. However, Romeo Rajkumar's closest friend Qamar Ali saves Romeo Rajkumar and they go to Shivraj Gurjar's place to confront him and Don Ajit Takka. When they reach Shivraj Gurjar's house, they see that wedding ceremony is going on and Shivraj Gurjar is getting married with Chanda forcefully. Shivraj Gurjar told Chanda that Romeo Rajkumar is dead now and Chanda loses her senses and becomes still. Shivraj Gurjar takes advantage of the situation and starts the wedding rituals. As Romeo Rajkumar reaches the place, heavy fight ensues there and as many of henchmen of Shivraj Gurjar have taken side of Romeo Rajkumar now, therefore, Romeo Rajkumar manages to kill both Shivraj Gurjar as well as Don Ajit Takka and gets her lover Chanda with whom he leaves the place to start a new life with.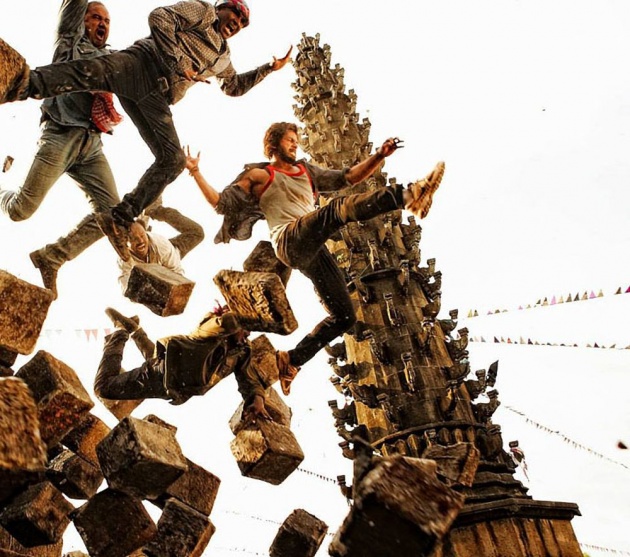 Image Credit: photos.filmibeat.com
✿ Here is Querlo Chat for you. Isn't it fun to chat with a Chatbot ?
Video Credit: sheldon babb via Youtube.com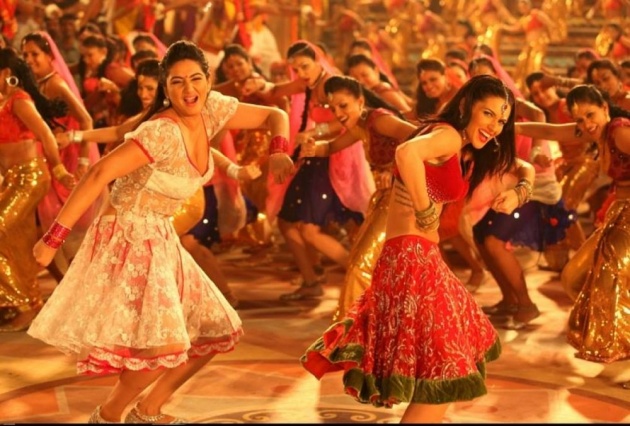 Image Credit: photos.filmibeat.com
✔ My Movie Review - Conclusion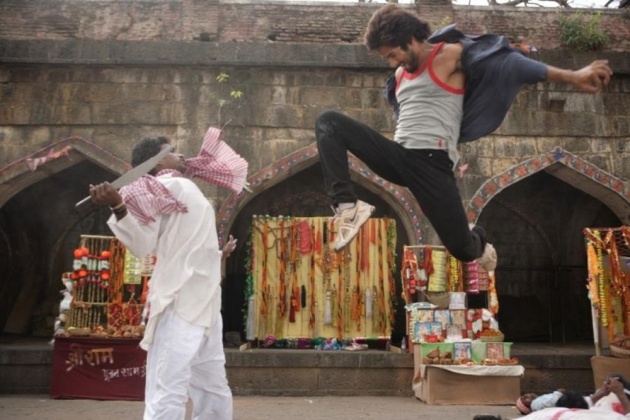 Image Credit: photos.filmibeat.com
The movie "R... Rajkumar" is a very fast paced action movie and is a treat to watch. I liked its filming sequence very much. The story is simple but the flow of filming sequence is awesome. There is always an element of comedy even in fighting scenes. For instance, in one scene, Romeo Rajkumar has a knife in his one hand and is about to attack his enemy but suddenly he sees his lover Chanda who crosses between him and his enemy and suddenly he forgets everything and goes after Chanda, whereas the enemy is dealt with by his mates thus creating an action filled comedy scene. All the acting team has done a wonderful job and made this movie a success on the box office. It is a must see for the Bollywood movie lovers because this film is full of entertainment. This movie manages to get positive reviews from the music critics and was loved by all movie lovers in India.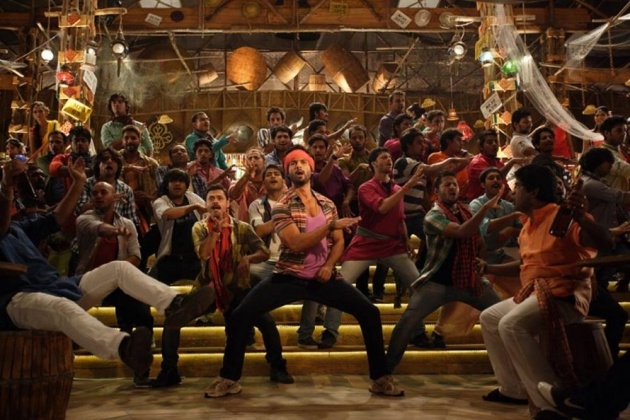 Image Credit: photos.filmibeat.com
✿✸✔✤✪ - - - - - - - - - - - - - - - ✿✸✔✤✪ - - - - - - - - - - - - - - - ✿✸✔✤✪ - - - - - - - - - - - - - - ✿✸✔✤✪

Thanks for Reading. This Blog was written by Rafaquat Noman (a Resident of Saudi Arabia and a Traveler) for bitlanders.


DISCLAIMER: The contents of Blog above are that of the author and does not represent his company or agency. The sites, videos, and photos used in this Blog are for information purposes only and links are available for direct access. The author does not receive any monetary benefit from those companies or sites.
✿✸✔✤✪ - - - - - - - - - - - - - - - ✿✸✔✤✪ - - - - - - - - - - - - - - - ✿✸✔✤✪ - - - - - - - - - - - - - - ✿✸✔✤✪