Indian Movie Review - Raazi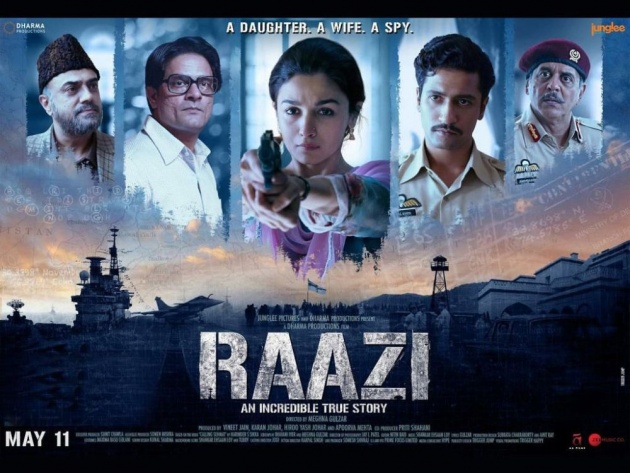 Image Credit: wallpapers.filmibeat.com
✔ Introduction



Hello Friends, I hope you are doing fine and are having a good time on bitlanders. Today I have come up again with my new blog with the title of "Indian Movie Review - Raazi". Friends, this blog is about a recently released Indian Hindi language movie "Raazi". The story of this movie is about an Indian girl who looks to be very innocent but is working as a Secret Agent for the Indian Army against Pakistan Army. It is a common thing in Secret Services to use ladies as booby traps for the enemies and this movie depicts just that aspect. The movie plot revolves around the circumstances around the India-Pakistan war back in 1971. The movie is of the genre of spy thriller and the plot was very well executed. The movie was directed by Meghna Gulzar and was produced by Vineet Jain for Dharma Productions, an Indian Film Production House.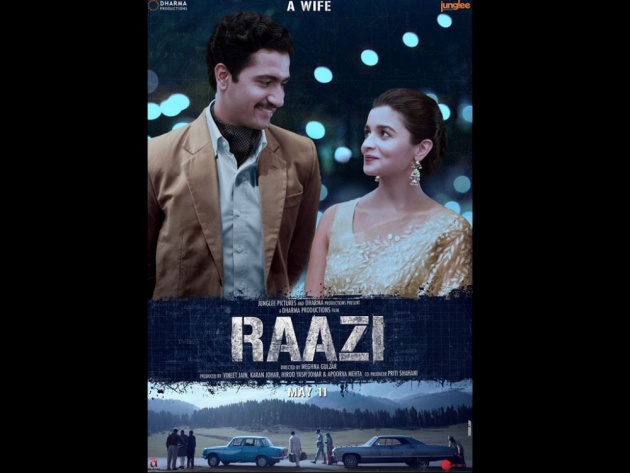 Image Credit: wallpapers.filmibeat.com
The movie "Raazi" was released on May 11, 2018 under the distribution banner of AA Films. Some details of cast of this movie are as under:
✤ Alia Bhatt as Sehmat Khan
✤ Rajit Kapur as Hidayat Khan
✤ Shishir Sharma as Brigadier Syed
✤ Vicky Kaushal as Iqbal Syed
✤ Jaideep Ahlawat as Khalid Mir
✤ Arif Zakaria as Abdul
✤ Sanjay Suri as Samar Syed
✤ Ashwath Bhatt as Mehboob Syed
✤ Amruta Khanvilkar as Munira
✤ Sanjay Suri as Samar Syed
✤ Kanwaljit Singh as older Nikhil Bakshi
✤ Soni Razdan as Teji Khan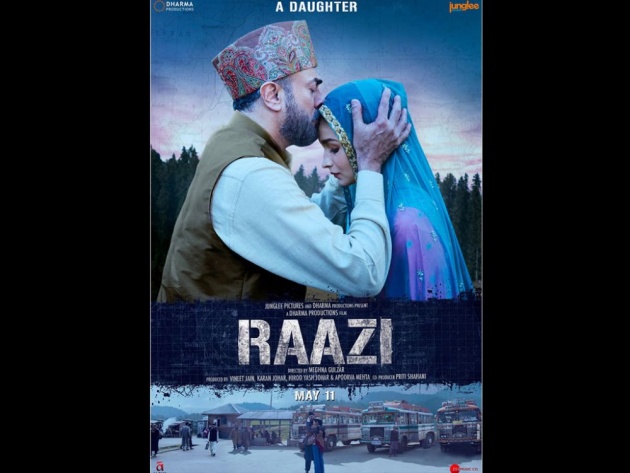 Image Credit: wallpapers.filmibeat.com
Meghna Gulzar's directorial 'Raazi' has been creating a strong impact in the audience's mind with its moving plotline and the stupendous performances by Alia Bhatt and Vicky Kaushal. Fans and critics have been constantly appreciating the efforts that the entire team has put together. Produced by Junglee Pictures and Dharma Productions, 'Raazi' has garnered immense accolades since its release.
Movie Review Source: timesofindia.indiatimes.com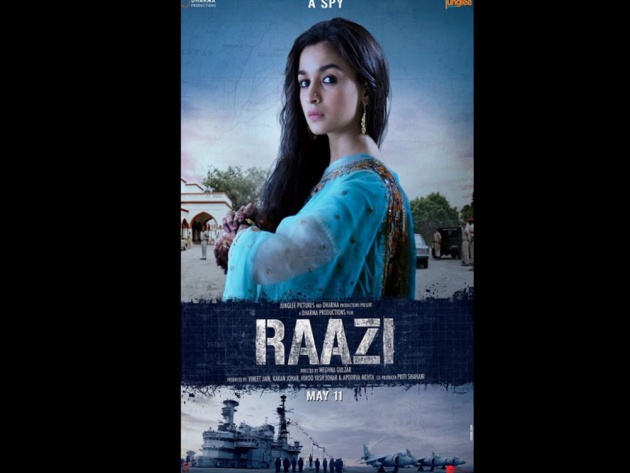 Image Credit: wallpapers.filmibeat.com
Video Credit: Dharma Productions via Youtube.com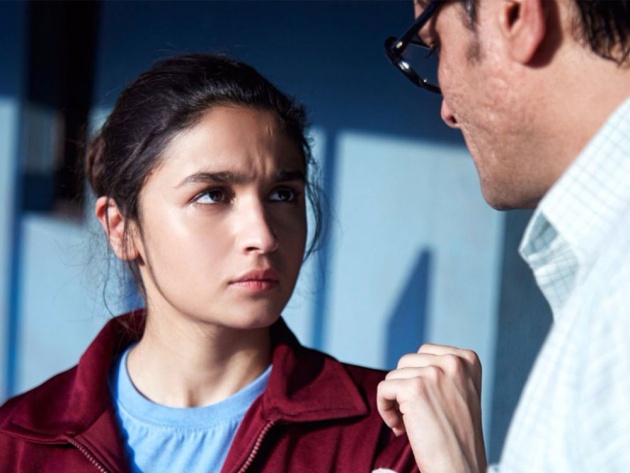 Image Credit: wallpapers.filmibeat.com
✔ Movie Plot And Review
Film starts on Indian Navy Ship (INS) Viraat where Indian Army General Bakhshi is addressing his soldiers about the war between India and Pakistan in December 1971 which resulted into creation of Bangladesh. He said that in commemoration of their heroes today after 40 years, all our forces (Army, Navy and Air Force) fought their heart out and won the war against Pakistan in 1971. He said nation can't forget the soldiers who fought for the country and sacrificed their lives in performing their duties including our brave agents form our Intelligence Agencies. He further explained the services of one of their female Secret Agent who was a 20 years old girl, and then the movie continues in a flash back to show how an Indian Secret Agent "Sehmat Khan" proved to be very helpful for the Indian Army fighting in the middle of battle ground.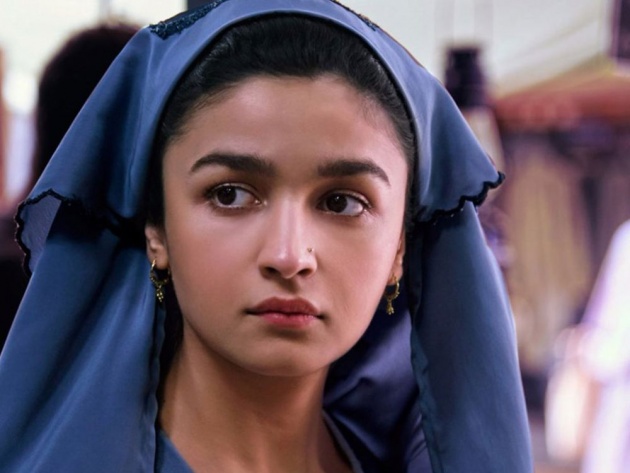 Image Credit: wallpapers.filmibeat.com
As the tension grows at India Pakistan border in 1971, all the people around the area are scared and unsure about their future. In Indian Occupied Kashmir, the tension has risen as well because since 1947, people had been creating problems for Indian Army who failed to calm the local public, because they wanted to join Pakistan at the time of independence back in 1947, but India occupied the region and still has not executed the resolution passed by the United Nations to let people of Kashmir decide their future. Nevertheless, an Indian girl Sehmat Khan who lives in Kashmir, a College student and is very proud of her family's history as majority of them had served for the Freedom of India since Colonial era. She also had the ambition to serve for the country and is looking for the right time. Her time comes when she is set to marry a Pakistani Army Officer who is son of a retired Brigadier in Pakistan Army. Before the marriage, she is taken over by Indian Intelligence Agency (RAW) for training because after her marriage, it would be her duty to keep Indian Authorities informed about the ongoing events and movements in Pakistan Army.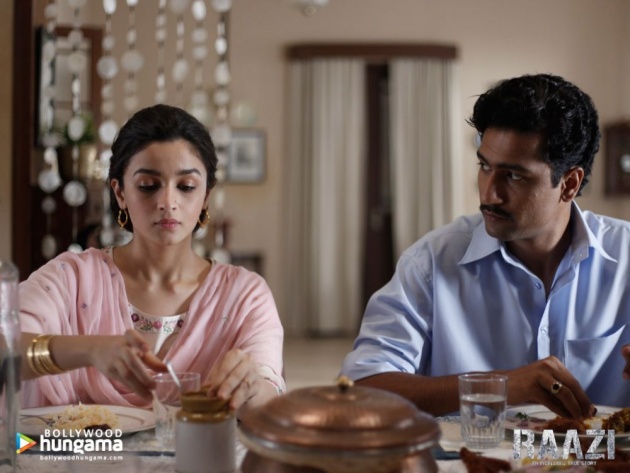 Image Credit: www.bollywoodhungama.com
After Sehmat Khan's marriage, she establishes good relationship with her in-laws and falls in love with her husband, Iqbal. Using the secret codes, she also starts transmitting information to Indian authorities that she obtained through her husband by trapping him. The useful information comes out to be an attack on an Indian Navy Ship which was patrolling the area in sea near Bangladesh. However, she is soon spotted by the Pakistani Intelligence agencies to be a spy working for India. When Iqbal comes to know about this, he becomes very angry but Sehmat chooses her duty to be her first priority and in the process Iqbal dies as he tries to stop Sehmat. With the help of other agents, Sehmat Khan manages to reach India safe and sound and she discovers that she is pregnant with Iqbal's child. She chooses to give birth to the baby boy as a sign of love to her husband. This boy later joins the Indian Army to serve for his country just like his mother did.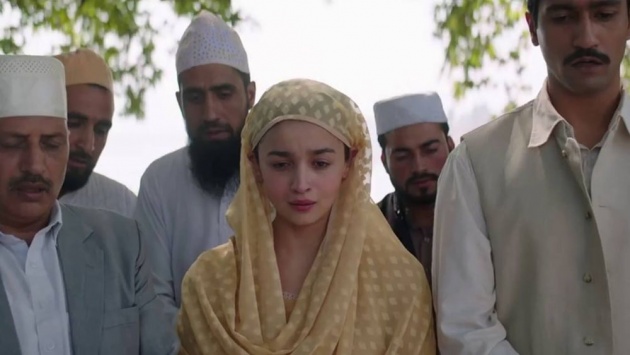 Image Credit: www.pinterest.com
Video Credit: Zee Music Company via Youtube.com
Image Credit: 2.bp.blogspot.com
✿ Here is Querlo Chat for you. Isn't it fun to chat with a Chatbot ?
✔ Conclusion
More than the plot, music, acting skills of characters in the movie, I liked the locations in which the movie was shot. The beautiful Kashmir has been the bone of contention between Pakistan and India since 1947 and no wonder why, because this is a place from the heaven. Its beauty defeats the beauty of Switzerland and many beautiful parts of the world. Nevertheless, the movie was a good one as it had good music, good script and the producing team which is required for a movie to be hit. The life of a Secret Agent always remains under threat and the same increases double-fold when there is a situation of war. The screenplay was very good and the plot was filmed accurately and in a superb manner. The music of the movie was also inspiring because it was created by the trio of Shankar–Ehsaan–Loy who are masters in creating mesmerizing music for Indian movies. The film made a very good box office business and was liked by Indian movie lovers.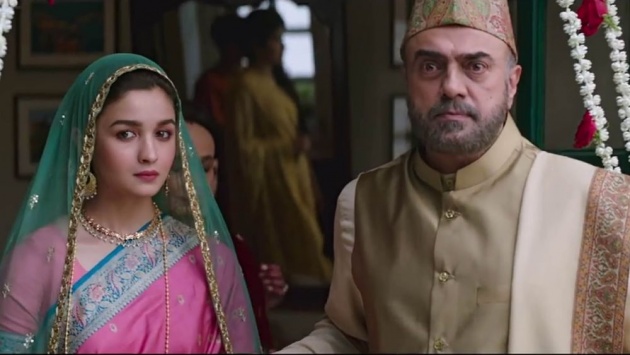 Image Credit: 1.bp.blogspot.com
✿✸✔✤✪ - - - - - - - - - - - - - - - ✿✸✔✤✪ - - - - - - - - - - - - - - - ✿✸✔✤✪ - - - - - - - - - - - - - - ✿✸✔✤✪

Thanks for Reading. This Blog was written by Rafaquat Noman (a Resident of Saudi Arabia and a Traveler) for bitlanders.
✿✸✔✤✪ - - - - - - - - - - - - - - - ✿✸✔✤✪ - - - - - - - - - - - - - - - ✿✸✔✤✪ - - - - - - - - - - - - - - ✿✸✔✤✪