Indian Movie Review - Sultan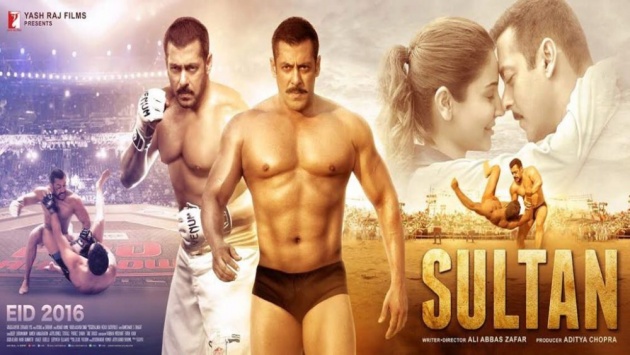 Image Credit: thefilmlawyers.com
✔ Introduction


Hello Dear Friends, I hope you are doing fine and having a good time on bitlanders. Today I have come up with my another new blog with the title of "Indian Movie Review - Sultan". In this blog, I shall review a Bollywood Hit movie "Sultan". This movie is about a Wrestler who has a passion and will power to show his talent to the entire world and his emotions to his lover at the same time. This movie was released in 2016 and was a great commercially successful film. This film has the distinction to be one of the highest earning movies in the history of Bollywood Film Industry. In this film, the main character is of Salman Khan who has been serving the Bollywood Film Industry for more than 30 years now and has been one of the most successful actors in the Industry. He plays the role of an imaginary superstar Wrestler Sultan Ali Khan from India who gained worldwide popularity and was an amicable athlete in his time. This film has been directed by Ali Abbas Zafar and Produced by Aditya Chopra and both the personalities need no introduction in the Indian Cinema Industry as they have been serving the industry for a long time and have given a lot of Hits to the industry.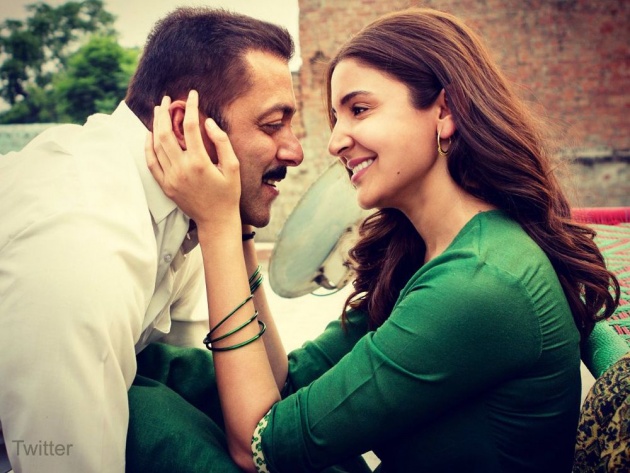 Image Credit: www.glamsham.com
The movie "Sultan" was released on July 6, 2016 on the occasion of Eid-ul-Fitr under the distribution banner of Yash Raj Films. Some details of cast of this movie is as under:
✤ Salman Khan as Sultan Ali Khan
✤ Anushka Sharma as Aarfa Ali Khan
✤ Randeep Hooda as Fateh Singh
✤ Anant Vidhaat Sharma as Govind
✤ Marko Zaror as Marcus
✤ Tyron Woodley as himself
✤ Meiyang Chang as himself
✤ Kumud Mishra as Barkat Hussain
✤ Amit Sadh as Aakash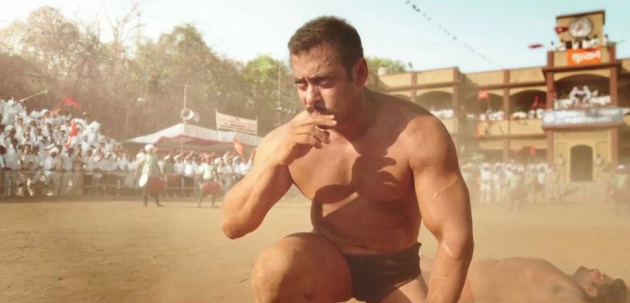 Image Credit: www.wallpapersandbackground.com
The director's biggest success lies in taming Salman's overpowering persona. Zafar further breaks the film into three distinct acts, and the actor excels in each of them. From playing a done-and-dusted homegrown wrestler to a wonder-boy of freestyle fighting, you see Salman put up a performance like never before.

Sultan takes a cue from Tom Hardy's Warrior, but that's about it. The pot-bellied, middle-aged wrestler is mostly his own creation. Anant Sharma's fantastic act as Sultan's sidekick Govind is also notice-worthy.
Information Source: www.hindustantimes.com
Video Credit: YRF Trailers via youtube.com
✔ Plot Of The Movie
✿ A Champion Ex-Wrestler Is Living an Ordinary Life
The movie begins as an ex-Wrestler Sultan Ali Khan is living a normal village life in his hometown in Haryana India. He is searched and contacted by a private international wrestling league owner Aakash whose business is going nose-down and he is suggested by his father to look for an Indian wrestler along with international stars to be successful. However, Sultan Ali refuses his request citing the reason that he has no more interest in Wrestling. Incidentally, Aakash meets Sultan Ali's friend Govind who informs about the past of Sultan Ali Khan as to how he decided to quit wrestling. He conveyed that about 7 years ago, Sultan Ali was a common person without any interest in wrestling when he met and fell in love with a girl Aarfa Ali Khan who was the daughter of another wrestling coach and she also had interest in becoming a female Wrestler. In order to impress Aarfa Ali, because she clarified him that she would only marry a wrestler, Sultan Ali decides to become a Wrestler.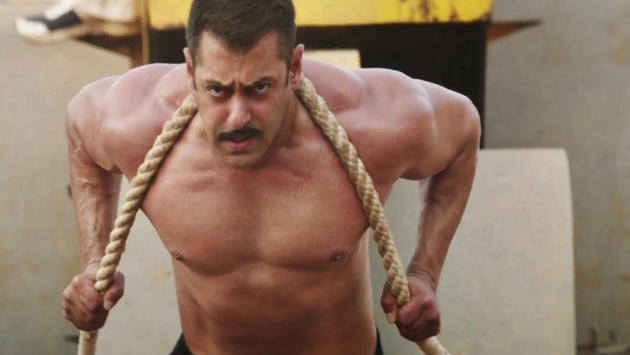 Image Credit: www.wallpapersandbackground.com
✿ Sultan Ali Khan Becomes A Wrestler And Marries His Love
Sultan Ali Khan becomes passionate about becoming an international Wrestler and devotes himself towards training and fitness. His efforts bear fruits soon as he becomes famous and quickly he gets state level wrestling championship. He manages to impress Aarfa Ali Khan as well as his father who is a wrestling coach. On the other hand, Aarfa Ali Khan also manages to become state level wrestling champion and both these athletes get married. They both then represent India in various national and international championships and make their mark. When the time comes to participate in the Olympics, Aarfa Ali Khan realizes that she is pregnant, therefore, she decides no to go for Olympics and only Sultan Ali Khan participates and wins Gold medal for India. However, this celebrity status brings mood swings and behavioral changes in Sultan and he becomes arrogant which hurts Aarfa Ali Khan.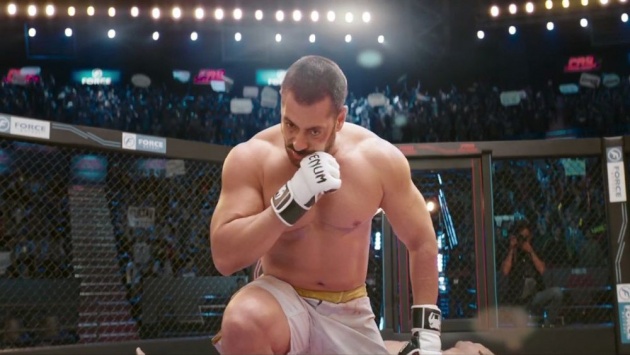 Image Credit: dreamlovewallpapers.com
✿ Sultan Ali Khan Leaves To Participate In Games While Aarfa nears Labor
While Aarfa Ali Khan is about to give birth to their baby and expects Sultan Ali Khan to stay with her, Sultan Ali Khan without realizing the importance of his presence with his wife, leaves for an international tournament abroad. Over there, he wins the tournament, however, back home when Aarfa Ali Khan gives birth to their baby boy, he dies because of lack of blood and the unavailability of the Blood Group that only Sultan Ali Khan had in that remote area which they were living in. When Sultan Ali Khan returns from abroad, only then he realized that he had made a big mistake as Aarfa Ali Khan left his home in anger because of his irresponsible behavior that led to loss of their child. Sultan Ali Khan gets depressed for some time, but gains his strength soon and having realized the importance of a Blood Bank in their area, he starts fund-raising to build one in their area.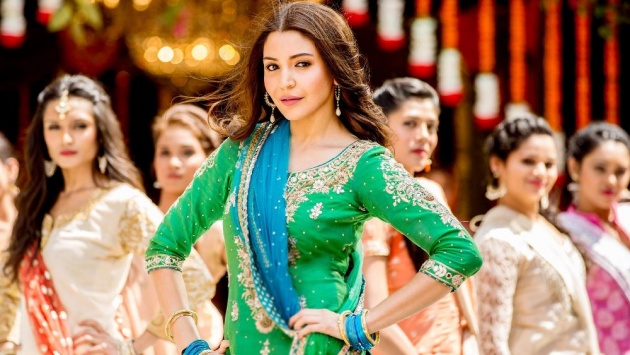 Image Credit: hdqwalls.com
✿ Sultan Ali Khan again joins Wrestling Ring To Make Up For His Loss
Aakash, having known the reason behind initial refusal of Sultan Ali Khan, persuades him to join his wrestling tournament which will give him enough money to make a blood bank in his area. At this, Sultan Ali Khan accepts Aakash's proposal and joins him in his wrestling league. He reaches Delhi, however, the league coach rejects him since he has lost his fitness as well as stamina and now looks like a fat guy. However, soon Sultan Ali Khan comes back into form and impresses him with wrestling skills. Now, Sultan Ali Khan makes his mark again by defeating renowned international wrestlers using his unmatched wrestling techniques and ploys. He soon becomes famous again and gets the attention of Aarfa Ali Khan (who comes to know the intention of Sultan Ali Khan to build blood bank and feeling that Sultan Ali has realized his mistake) comes to visit him at hospital when he gets injured fatally. Then, having won his wife's love again, Sultan regains his momentum and passion which results in his winning the championship.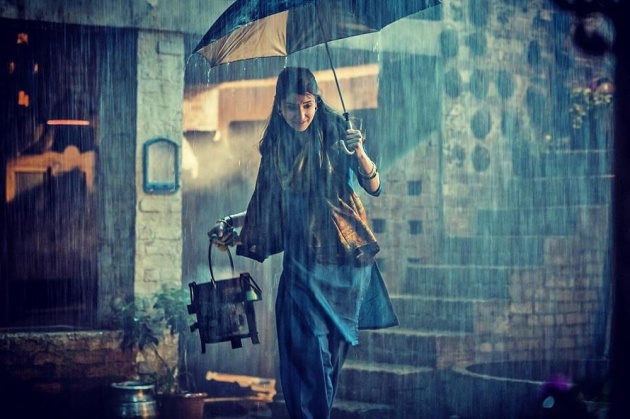 Image Credit: sfzonline.com
✿ The Couple Rejoins And Starts a Happy Life Again
Sultan Ali Khan has become a national hero again and has managed to build a blood bank in his hometown to save others from the ordeal and trauma he went through. Aarfa Ali Khan starts wrestling again and the film ends as few years later, Aarfa Ali Khan gives birth to a baby girl for whom, both parents have decided that she would become a wrestler and would follow her parents' footsteps. The story of a legendary wrestler ends here.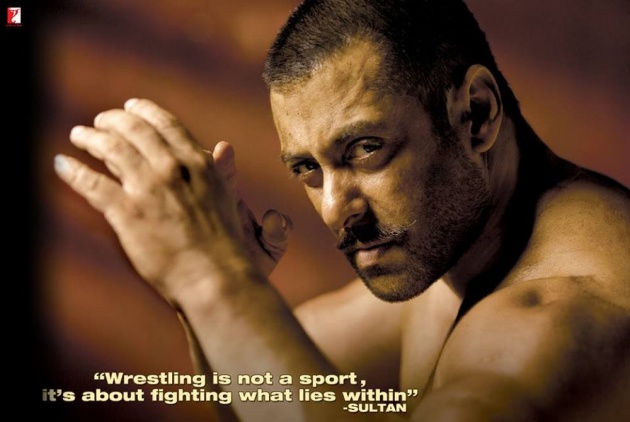 Image Credit: sfzonline.com
✿ Here is

Querlo Chat

for you. Isn't it fun to chat with a Chatbot ?
Video Credit: YRF via youtube.com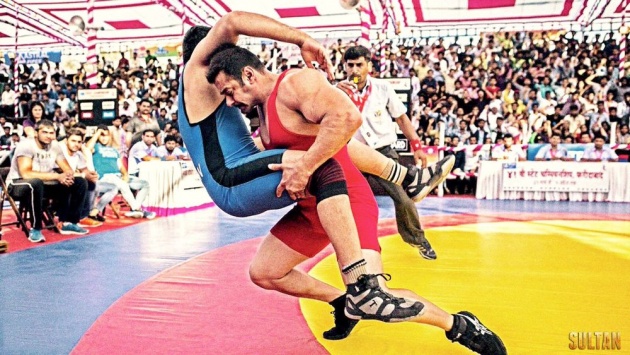 Image Credit: www.bhmpics.com
✔ My Movie Review - Conclusion
I liked this film "Sultan" very much because this is full of entertainment. The film shows heights of passion and love. One common man becomes what his lover wants him to be and then regains his strengths to prove his mettle. The film gives a very positive message to its viewers that if you work hard to achieve your goals, then no force on earth can stop you. The Director and Producer have done a marvelous job and they made sure to get the best out of Salman Khan's ability to create a masterpiece. The film is lengthy i.e. about 3 hours duration but provides a very good alternate to your time and money. The film has more than eight musical songs and all managed to become Hit in the Indian Music Industry. On the whole, all the team members have worked pretty well. The filming sequence, direction, visual effects and acting in the movie were awesome and that is the reason why this movie became a very popular film. The film had a budgeted cost of more than US Dollars 21 Million and after its release, so far it has managed to earn nearly US Dollars 65 Million. I shall rate this movie 8 out of 10 stars and recommend to all Bollywood film lovers.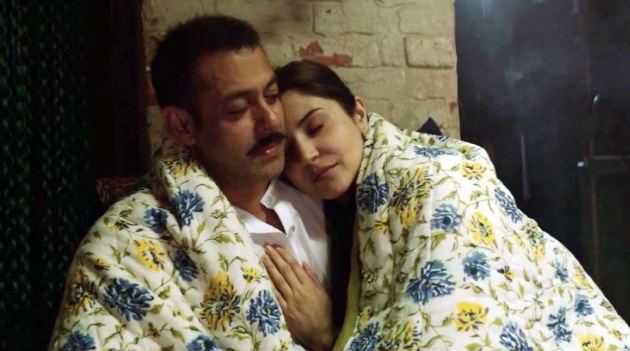 Image Credit: bollybrit.com
✿✸✔✤✪ - - - - - - - - - - - - - - - ✿✸✔✤✪ - - - - - - - - - - - - - - - ✿✸✔✤✪ - - - - - - - - - - - - - - ✿✸✔✤✪

Thanks for Reading. This Blog was written by Rafaquat Noman (a Resident of Saudi Arabia and a Traveler) for bitlanders.


DISCLAIMER: The contents of Blog above are that of the author and does not represent his company or agency. The sites, videos, and photos used in this Blog are for information purposes only and links are available for direct access. The author does not receive any monetary benefit from those companies or sites.
✿✸✔✤✪ - - - - - - - - - - - - - - - ✿✸✔✤✪ - - - - - - - - - - - - - - - ✿✸✔✤✪ - - - - - - - - - - - - - - ✿✸✔✤✪