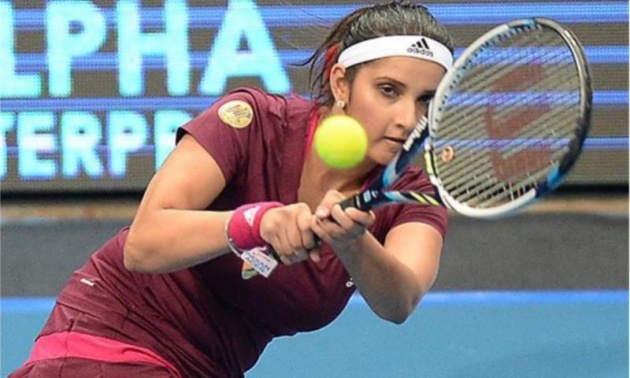 In this photograph taken on November 28, 2014, Sania Mirza of the Indian Aces hits a return against the Singapore Slammers at the International Premier Tennis League (IPTL) competition in Manila. ─ AFP
NEW DELHI: For India's female badminton champion Saina Nehwal, newly crowned world number one, it's been a tough climb to the top in a patriarchal country that has commonly neglected women athletes.
Although badminton is keenly followed in India, cricket has long been the national obsession, overshadowing all other sports, and whose male stars command eye-popping sums of money.
"It's difficult to play any other sport in a cricket-mad country, especially if you are a woman," said Nehwal on the sidelines of the Indian Open in New Delhi, a title she clinched on Sunday night after downing Thailand's Ratchanok Intanon.
"But I'm glad mindsets are slowly changing. Girls have started saying that if boys can do it, girls can do it as well," Nehwal, who becomes the first Indian women to reach the number one spot this week when the latest rankings are released.
With the defeat of India's cricketers in the World Cup semi-final last week in Australia, Indian media have been quick to hail the 25-year-old, who has battled injuries and a string of defeats by the dominating Chinese, as the country's new sporting hero.
She joins a series of women ─ from boxing's Mary Kom to tennis star Sania Mirza ─ who have succeeded on the world stage, outperforming the men who have long received the lion's share of attention and resources back home.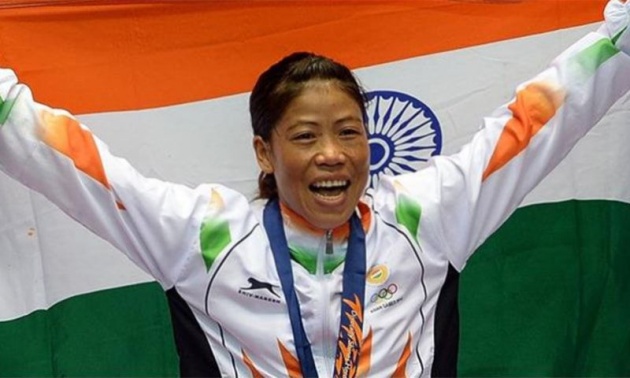 In this photograph taken on October 1, 2014, India's gold medalist Hmangte Chungneijang Mary Kom celebrates after winning the women's flyweight (48-51kg) boxing final match during the 2014 Asian Games in Incheon. ─ AFP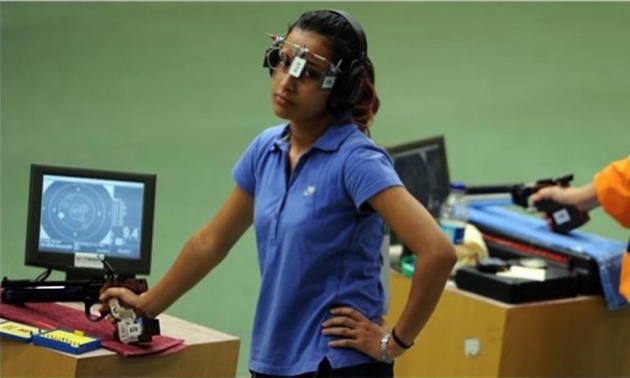 In this photograph taken on Oct 13, 2010, silver medalist Heena Sidhu of India competes in the women's singles 10m air pistol event of the XIX Commonwealth Games in New Delhi. ─ AFP