Searching for music to make me feel at peace, I stumbled upon a video titled "Honeysuckle" by a band named Xiu Xiu.
The bizarre images and quivering vibrations of the guitar riffs sent chills down my spine. It turned out the bands name "Xiu Xiu" was derived from a Chinese movie from 1998 called "Tian Yu", and actually meant "The Sent Down Girl." With a current whopping 400,000 listeners, the experimental/indie band has come a long way to be where they are now.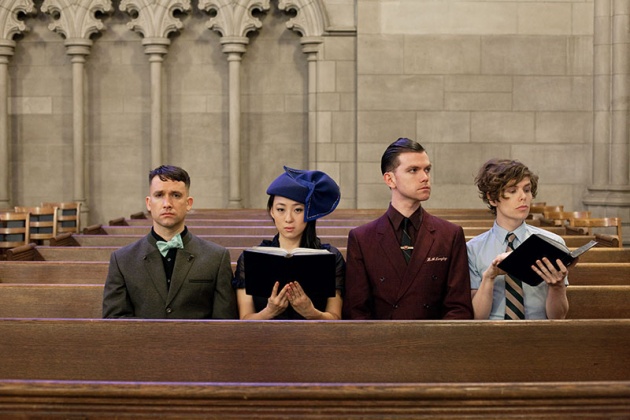 Members of the eccentric group include lead singer Jamie Stewart, drummer Ches Smith, Bass player Devin Hoff, and Caralee McElroy.
Although in 2009, Caralee McElroy left the band. Her reason remained unexplained, although her absence triggered heartache and an "emptiness" for many fans.
Although similar to other indie bands such as "Former Ghost", "IBOPA", and "Parenthical Girls", the tranquility of Xiu Xiu's songs tends to calm peoples nerves and expresses their own style and individuality. The songs give off a blissful psychedelic vibe, but some may describe the lyrics of the song to be "disturbingly depressing", in a very poetic and touching way. In the song "Dear God, I hate myself," I can catch myself bumping to the beat of the song and Jamie Stewart's muffled and shaky voice makes it hard to hear what he says. Looking closer, I was shocked to find that the song was talking about never being able to be happy and be at peace, as the lyrics say " dear God, I hate myself, and I will never be happy, and I will never be normal." The vibe given from the songs, and the actual meaning of the songs tend to contradict themselves, and that's what makes Xiu Xiu such a fascinating band. They're emotionally raw, and write about subjects that other bands would not have the courage to write about.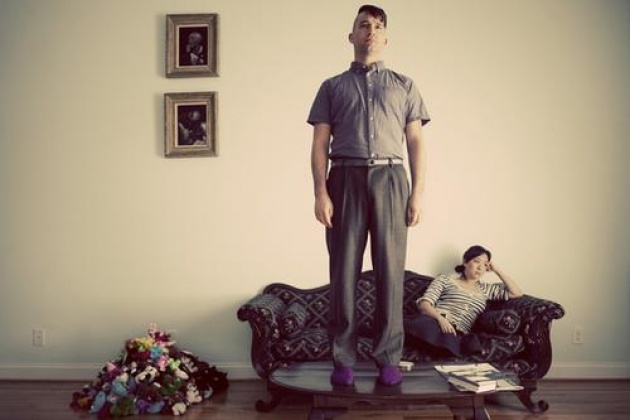 Main singer and also songwriter Jamie Stewart has confessed that he undergoes depression, and personally states "I have serious problems with depression. Without being too melodramatic, my music makes it possible to make it through the day."
He states that writing about "real subjects" is negative for him, but also beneficial. For instance, in an Alex Garrison interview he states "It [writing dark music] makes it easier to process the super negative feelings I experience and attempts to give some meaning to the negative events that could just become soul-crushing." Interviews have also proven that Jamie's Stewarts father had died, which could act as a trigger to his depression.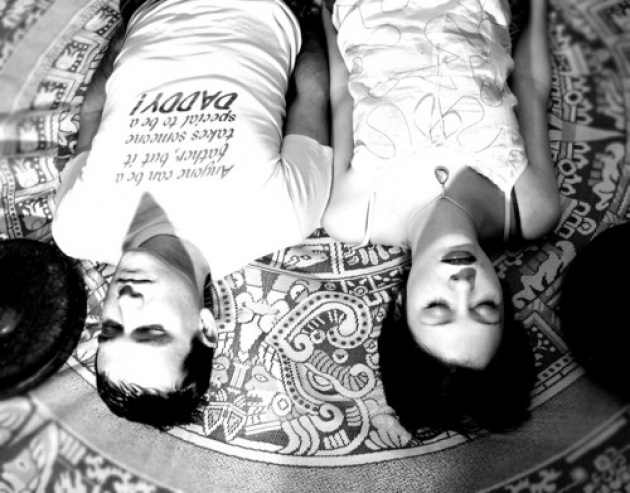 Xiu Xiu has created many albums, such as "Dear God, I hate Myself,", "Women as Lovers", "Remixed and Recovered", "CreepShow", and "The Airforce. However, Xiu Xiu's most recent album is "Always" and has become quite a big hit.
(c) FAMUSICTV - your home for independent music videos