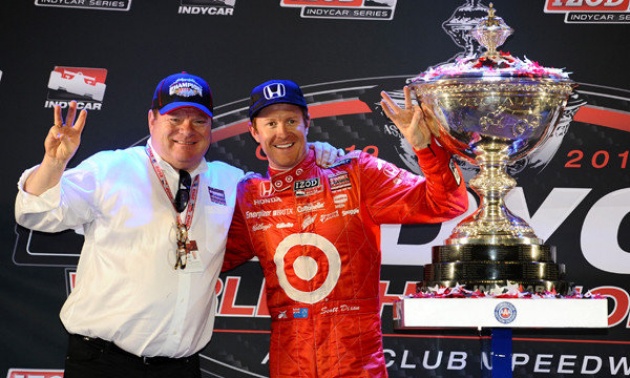 Will Power wins on the oval in Fontana, in California, the MAV-TV 500. The final race of the championship assigned the title, with the usual thrilling final. Scott Dixon was struggling in the first positions, when there where 100 miles from the end, the high temperatures of its engine, forced him to slow down. Intelligently Scott stood on the fifth position that guaranteed him the title win.
For the podium of the race then, if they are struggling Will Power, Ed Carpenter and Tony Kanaan. Will Power by 103 laps in the lead has deserved this victory, and gives him fourth place in the final classification. For the new champion, the New Zealander Scott Dixon, has the third title in the Indycar championship, which for the third year in a row over the security the last race.
The title rival Helio Catroneves, has not gone beyond the sixth place that did not allow him to bridge the gap that was created after the disastrous weekend in Houston with a double zero in both races, but he has remained top of the league for almost the whole season. You do not forget easily the insult of Houston.

Race results:
1 Will Power Penske Chevrolet 3hrs 13mins 42.8699 secs after 250 laps
2 Ed Carpenter Ed Carpenter Chevrolet + 1.4883s
3 Tony Kanaan KV Racing Chevrolet + 1.8615s
4 James Hinchcliffe Andretti Chevrolet + 3.0395s
5 Scott Dixon Ganassi Honda + 15.8759s
6 Helio Castroneves Penske Chevrolet + 1 laps
7 Marco Andretti Andretti Chevrolet + 2 laps
8 Simona de Silvestro KV Racing Chevrolet + 3 laps
9 Ryan Hunter-Reay Andretti Chevrolet + 8 laps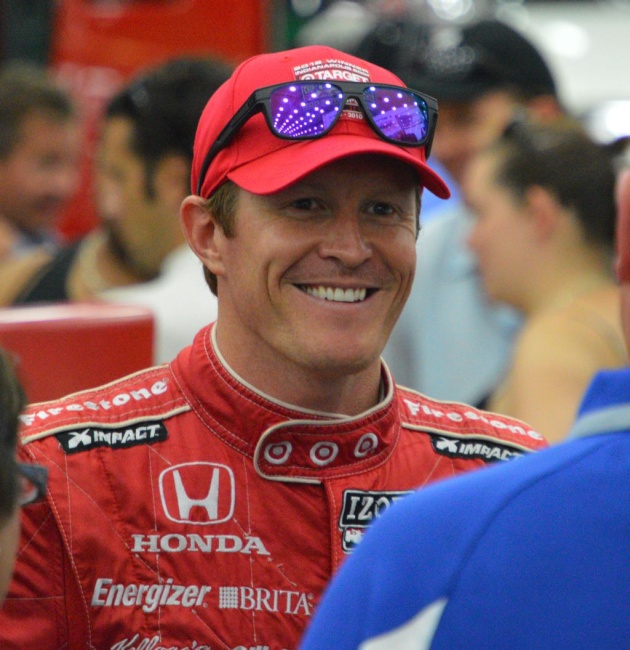 Race Fever Tv

From the world of car races, the adrenalin which causes the fever for this wonderful sport.From rallies to the races on all types of tracks, the planet of roaring engines shown by fans,trying to share this passion with all who love races and all who are literally "sick" of this sport.
Increasing the culture and knowledge of Motorsport...