Sharing this post from http://www.gov.ph/2014/04/22/infographic-advisory-on-mers-cov/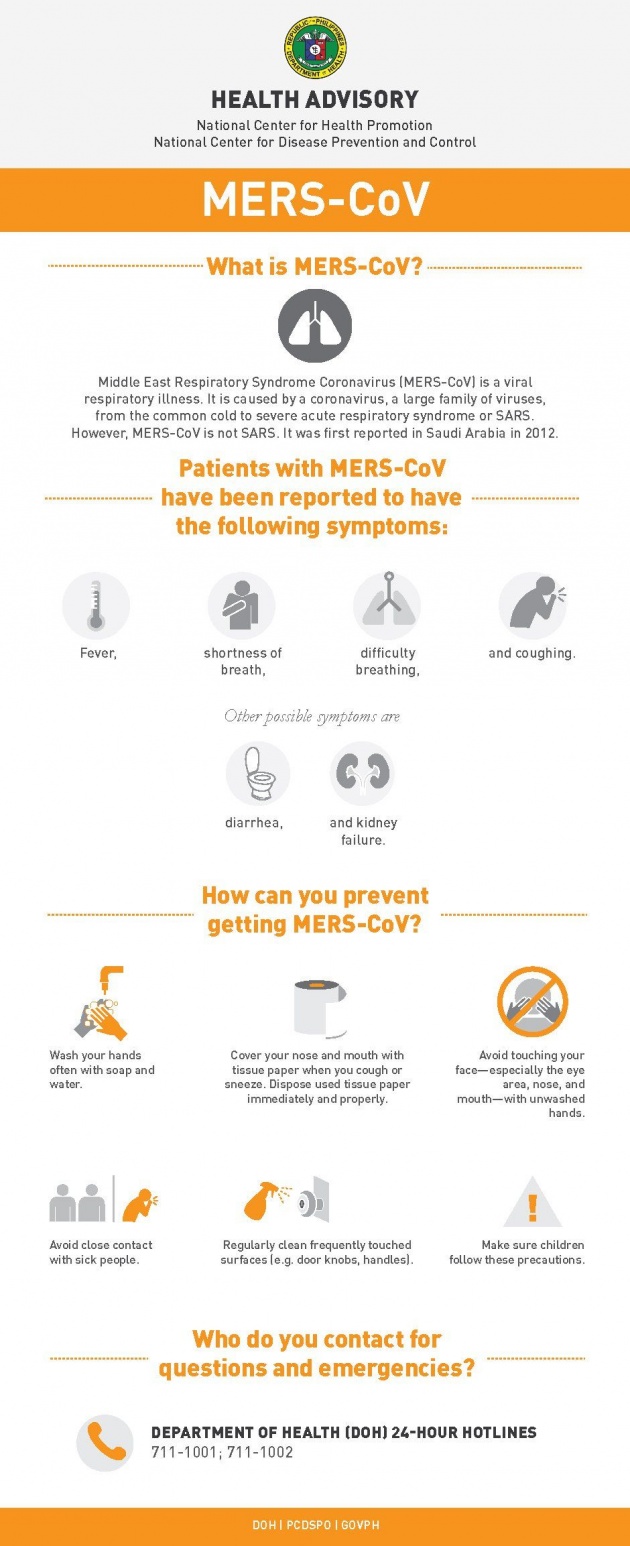 Middle East Respiratory Syndrome – Corona Virus (MERS-CoV) is a viral respiratory illness.
Patients with MERS-CoV have been reported to have the following symptoms: fever, shortness of breath, difficulty breathing, coughing. Other possible symptoms are diarrhea and kidney failure.
You can prevent getting MERS-CoV by:
Washing your hands often with soap and water.
Covering your nose and mouth with tissue paper when you cough or sneeze. Dispose used tissue paper immediately and properly.
Avoiding touching your face—especially the eye area, nose, and mouth—with unwashed hands.
Regularly cleaning frequently touched surfaces (e.g. door knobs, handles).
Avoiding close contact with people who have tested positive for MERS-CoV.

Make sure children follow these precautions.
Department of Health (DOH) 24-Hour Hotlines
711-1001; 711-1002;