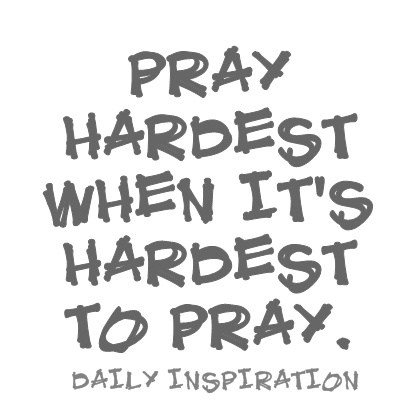 There will be ups and downs in our lives, smooth and rocky times, and most of all, challenges that can possibly crush us down. But the most important thing? It's our ability to still find ways to be happy and make our lifetime worthwhile.
There challenges will always come along our journey. Obstacles can really bump us through our way but the most interesting thing is that these obstacles and waves are only meant for us to meet through our way to make us better drivers and captains of our lives.
Here's another inspiration for the day to keep you motivated!
"Pray hardest when it's hardest to pray." - Indeed, God is just a prayer away. Whatever happens in the future, everything will be possible with our strong faith in Him.