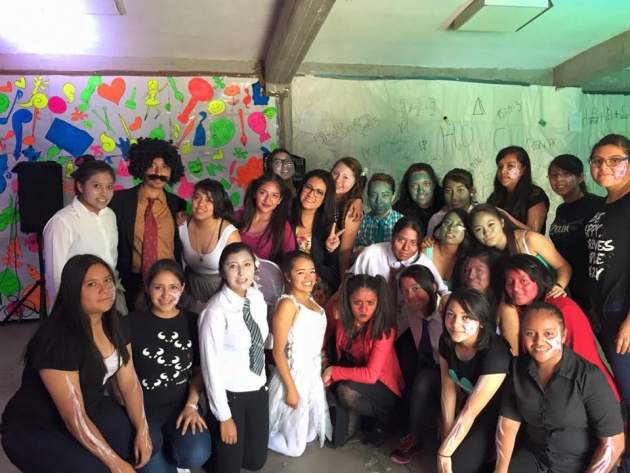 When we were at the end of 2nd degree in the school conducted science fair where the overall theme was "The Brain" and their roles and emotions.
Each grade from kindergarten through high school had to perform an experiment or presentation on the subject, the subject of high school was the brain and emotions and how we can help.
Along with all my classmates is conducted a project where we explain more in depth how the brain works, this project will be especially for children in kindergarten and primary school, for this is a large lounge where pretend to be a brain, inside the two hemispheres of the brain showed dealt , it was decorated according to these hemispheres and parts having the brain and a part of living was held a play. Was revived to support the film "intensely" for the play, this film shows Riley's emotions: joy, sadness, fear, disgust and fury, unfortunately Riley in a difficult situation because it must move from Minnesota San Francisco causing a large number of confusion between their inner emotions.
In this film it was possible to make a "child" movie but with a deep and complex message; To make matters worse by merging the two worlds (where Riley lives and what happens in your mind), they are well managed and closely linked to what happens in both scenarios. The film is full of creativity in every way, because it has a fairly original plot, fun for the kids but also for anyone of any age can enjoy.

All participate in a project took roles of the main characters, other emotions and others such as neurons, neurons gave the tour in the brain and explained the hemispheres of the brain and how it works, and to end the play.
For this project it took much effort and dedication, all the time and the effort was worth it, was a group project and a success.