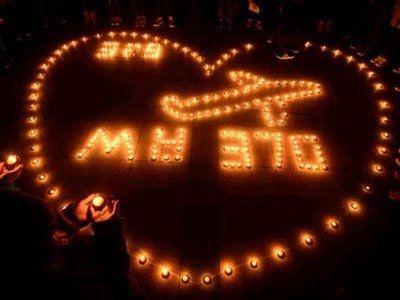 Malaysian authorities will publish a preliminary report on the disappearance of Malaysia Airlines flight MH370 March 7, a day before the first anniversary of the incident, officials said Wednesday.
The report will be posted on the website of the department of civil aviation, said Deputy Transport Minister Aziz Kaprawi.
"We have not concluded on the status of the plane, as the search is still on-going," the New Straits Times quoted him as saying.
"I cannot reveal the details of the interim report but it will be on the investigation that has been carried out so far in search of the missing plane," he Aziz said.
The plane disappeared March 8, 2014, with 239 passengers and crew on board after "deliberately" changing its course, according to experts, just 40 minutes after take off from Kuala Lumpur en route to Beijing.
No remains of the fuselage nor bodies have been found so far.
Search teams continue combing an area spanning 60,000 sq km in the southern Indian Ocean along an arc stretching from the west coast of Australia.