International Great Soufi living Legend
"Abida Perveen"
Dear Bitlanders I am going to write my this blog on Legend Singer Abada Parveen
Biographi, Career, Most Popular Songs, Personal LIfe & on her Awards.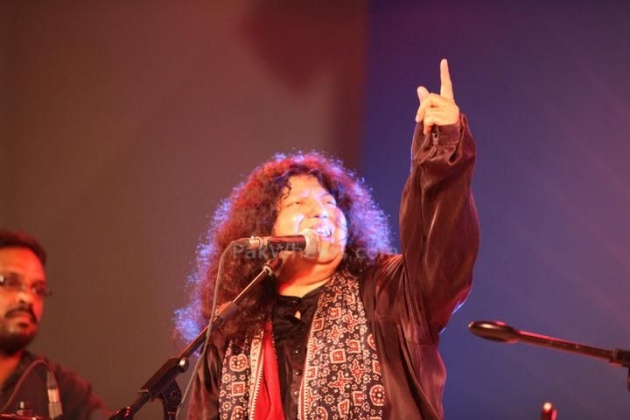 Music is touching the soul and Mystic "Sofiana" Music is different from all others. In Mystic Sounia Muscit Great name and having a different style. The one and only The Great Legend " Abida Perveen". She belongs from Larkana the oldest city of Sindh. Larkana city is well known from Mohen-jo-Daro . She was born in 1954 in Mohalla Ghoharabad. She was fond of music and singing from her early age. She started getting training of singing in the age of 3 years. Her father " Ustad Ghullam Hyder" was the first musical trainer, and later from Ustad Salamat Ali Khan of Sham "Chorasia Gharana".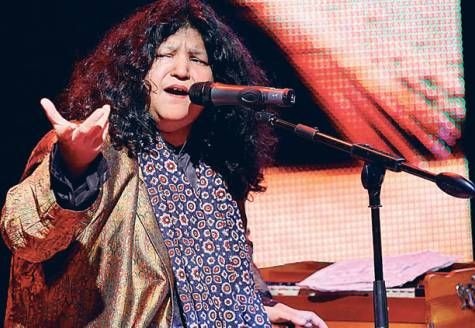 She called "Baba Sain" to her father. Ustad Ghullam Hyder was also a well known singer and also he was a good muscians. He had his own small music school " Musical Training Instiute", where he taught only male pupils. Ustad Ghullam Hyder was devoted to the Sufi poets and that was from where Abida gets her devotional inspiration. She went at the shrines of Soufi saints of Sindh and Punjab etc. which are the ones who speak the truth, justice, and Oneness of God "Allah". true love of folk stories in their poetry, where she finds love, and peace. When she was growing up, She went her father's music school, and getting interest in music.
\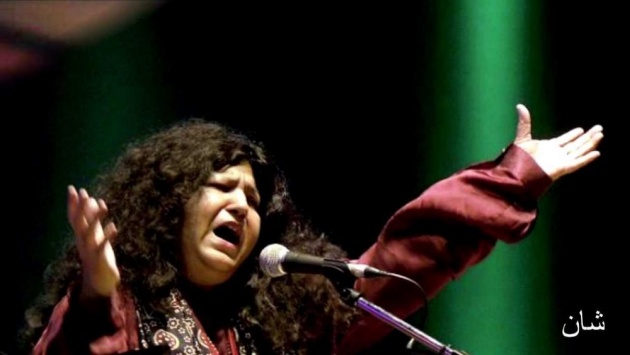 Now She is very popular for her singing, She sings mostly Ghazals, Folk Music, Classical and semi-classical music. She is also well known in Soufi Singers in the world because now a days are few singers which sings soufi songs. Abida Perveen sings in many languages such as Sindhi, Siraiki, Urdu, Baluchi, Punjabi, Persian and also in other different languages, She sings mostly Soufi songs, kafis, Ghazals. Abida Perveen is the singer of great poets such as Hazrat Shah Abdul Latif Bhittai, Hazrat Sachal Sarmast, Hazrat Makhdoom Talibul Mola, Shaikh Ayaz, Hazrat Baba Bhule Shah, Hazrat Khawja Fareed Ganjj Shakar, Hazrat Sultan Bahu, Hazrat Mian Muhammad Bakhash,Hazrat Ghulam Farid, Hazrat Pir Mehar Ali Shah and Hazrat Shah Hussain from Pakistan. And also Abida sings poetry of great poets of other countries such as Nizam Din, Hazrat Qutub Din, Hazrat Amir Khusro, Hazrat Jalal Din, Khawaja Moin Din Chishti Ajmeri and also other great poets. She also sings on Beauty of Nature, Beauty of Sindh, and also beautifully highlighted the Folk Stories of Sub-continent like as " Ummar Marvi", "Sasui Punhoon", "Heer Ranjha", "Sohni Mahiwal"

Abida's Career
Abida's first hit was the Sindhi song "Tuhinje zulfan jay band kamand widha". Which was the fist song aired on Radio Pakistan Hyderabad "Sindh" in 1977. She begins each number as solemnly as the previous one as the evening progresses, sinking deeper and deeper into her kafi's and Sufiana songs of the mystic poets. She is a woman of very few words and asks to be judged only by her music. This folk phenomenon, called Abida Parveen, is deeply religious and profoundly humble. She also perform in many countries. She also performed on international tv channels including all Pakistani Naitonal and local tv channels as well She was also a part of Star Plus international and Colors International, She performed as judge on music competitions shows. Abida performed on the internationally acclaimed Pakistani show Coke Studio, on which she sang three songs, including Ramooz e Ishq, Nigah e Darwaishaan, and Soz e Ishq. Abida also.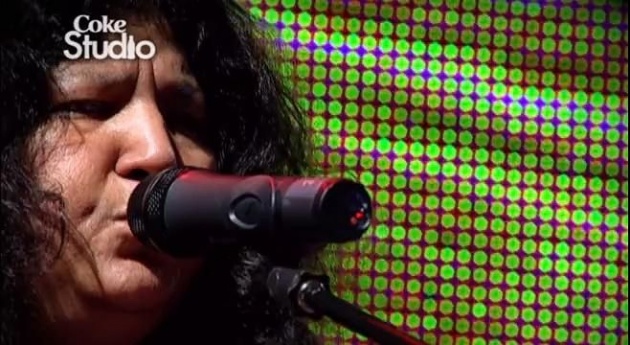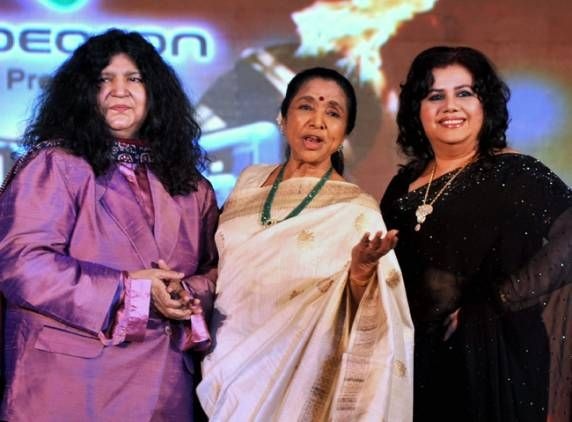 Song "Soz e Ishq" on Coke Studue
Song "Ramooz e Ishq" on Coke Sutdio
Song " Nigahe Derweshan" Coke Studio
Most Popular Songs
Endo Sajan Sain lyrics by Great Poet of the World one and only Hazrat Shah Abdul Latif Bhitai
Are Logo Tumhara Kya lyrics by Great Sain Bhulla Shah.
Mahi Yar di gharoli bhardi lyrics by Hazrat Sachal Sermast
Damadam Mast Qalandar
, Tere Ishiq nachaya ker k thaya thaya,
Yar ko hum ne ja baja dekaha
,Jab se tu ne mujhe deewana bana rakha he
Men Naraye mastana.
Allahu Allahu
Hin Janam Hun janam
Abida's Personal Life
She was married in 1975, with Mr Ghullam Hussain Shaikh. Ghullam Hussain Shaik was senior producer at Radio Pakistan, He was died in 2000 from heart attack, and he was nurtured her development as a singer in her early years. Abida has couple of daughters Priha Ikram and Mariamm Hussain and a son Sarang Hussain. She was also suffered heart attack during a musical event in Lahore in 2010. But she was safe.
Abida with her husband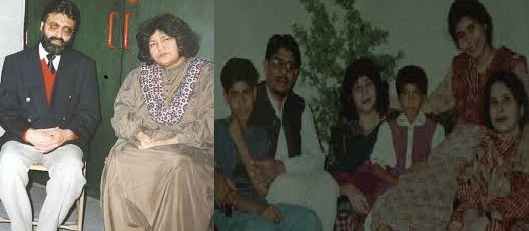 Family Photo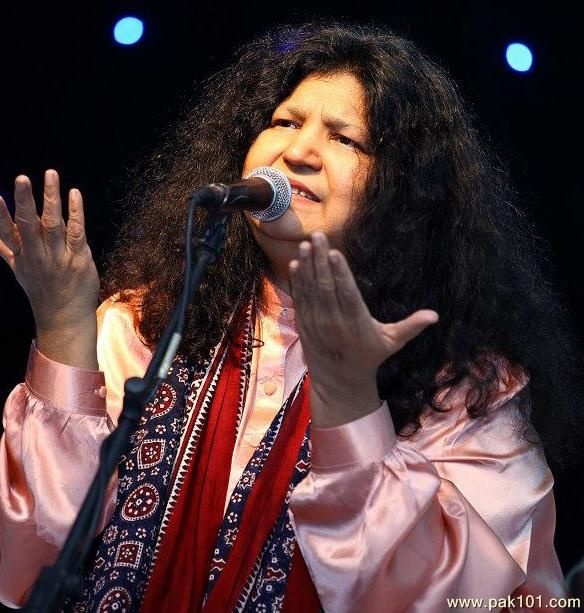 Awards and Rewards
1 Pride of Performance in 1984, 2 Qalandar Lal Shahbaz Medal in 1984, 3 RecievedShah Bhittai Award twice. 4 Sindh Graduate Association Award, 5 Pakistan Television Award, 6 Sachal Sarmast Honor. 7 Sitare Imtiaz in 2005, 7 Hilale Imtiaz in 2012 and also get other many more awards.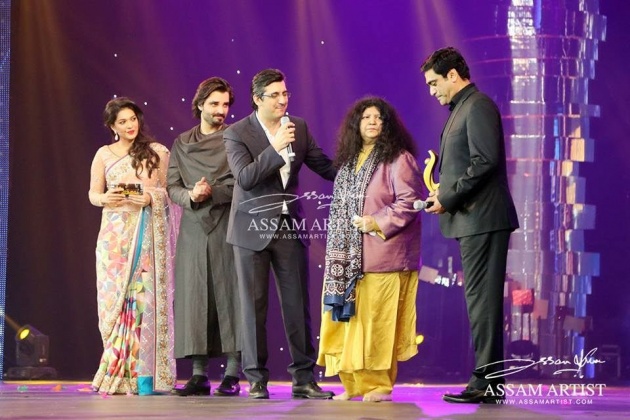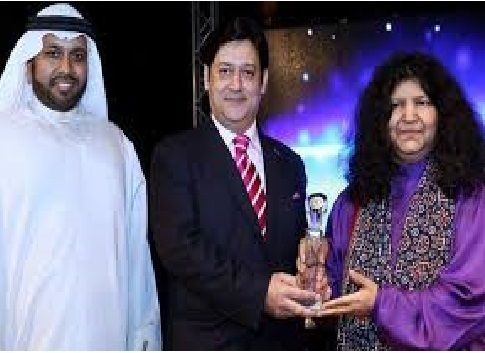 All images download from Google images
All videos courtesy by www.youtube.com
and some info taken from different sources.
This blog is written by me and please don't copy and paste it. Regards Ahmed Nawaz Jatoi (sindhiboy786) You can also read my other blogs.
Jeet Ka Dum " Live Reality TV Show"
Payza A Global Payment Processor.
Bitlander " The Trusted Social Network"
Live Game Show " Jeeto Pakistan"
The Best Earning & Trusted PTC Site " NeoBux"