Baqh Nazargah high school is one of the newest school in Heart but a little far from city in Kazargah Street. Government and other organization didn't pay attention to this school during the past years.
But when Afghan Citadel came to help the students in this school, they really bring hopes and opportunity for the school. The good thing about this company is to they provide learning classes for students too besides facilitating school with computer equipments.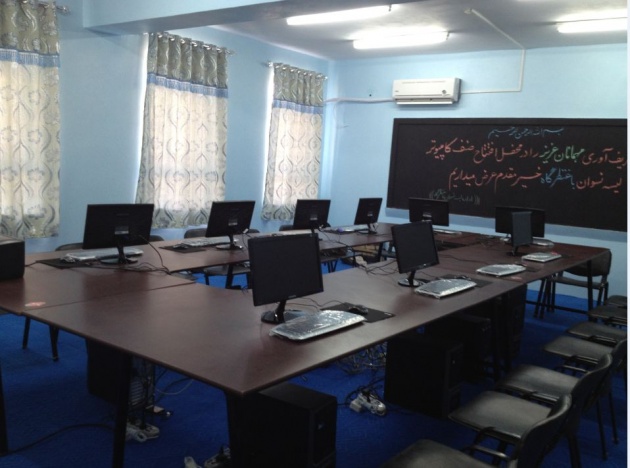 Film Annex and Afghan Citadel help us to use new methodologies in our teaching and learning process. Students are very happy to learn computer from the basic and work it practically and now that they are learning internet they said that it really bring ease to their lessons and they are happy to have this computer class to their schools.