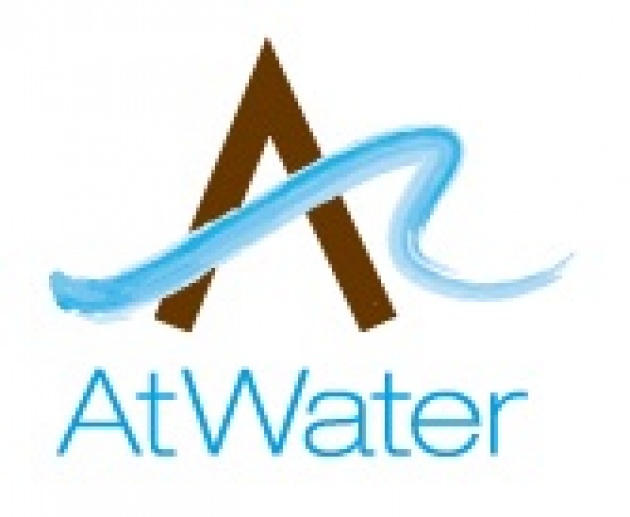 This week, Fereshteh Forough spoke with Kathryn Jackson, the Director of PR at AtWater Consulting and one of the founders of the company to discuss her feelings on the Bonaventure Home for Boys, social media and other topics. Kathryn manages public relations for many clients both inside and outside of the Cayman Islands. Her background is varied and includes work in many industries, from oil and finance to tourism. Prior to founding AtWater Consulting, she was the Director of Global Public Relations for the Cayman Islands Department of Tourism; Head of Corporate Communication for Cayman Airways Ltd., and the lead for communications and sales initiatives at Exxon Cayman.

When she's not working, Kathryn spends her free time in a volunteer capacity to provide public relations consulting for a variety of non-profit organizations, including Bonaventure.

The interview was conducted by Fereshteh Forough, a founding partner of the Afghan Citadel Software Company (ACSC) and director of the company's branch in Herat. She, along with two other exceptional Afghan women, Roya Mahboob, Fereshteh Forough, and Elaha Mahboob founded Examer. This Interactive and Educational Social Networking platform offers a Micro Scholarship Payment System was developed to help develop the education of Afghan children. However, the platform is "universal" and can be used in a variety of different languages and cultures. Citadel of New York currently seeks to install the Examer software in CAYS (Children and Youth Services Foundation) facilities in the Cayman Islands. The Caribbean Project was started in 2012 by Beach Bay Land, LTD, Citadel of New York, LLC and Film Annex to support the youth of the Caribbean through education and sports programs.

Fereshteh Forough - Please tell us about yourself and provide some insights into your background: illustrative anecdotes, educational experience, work history or any other means that reveal your personality and philosophy.

Kathy Jackson, Director PR, AtWater Consulting – I moved to the Cayman Islands when I was 5 years old. Cayman is my home and I am proud to be a Caymanian. I learned a great deal about living a good life; compassion for others; doing the right thing because it is the right thing and not because there is a reward and giving my time back to my community from my parents who had a faith in God so strong that you could build a house on it. Today my "free" time is focused on assisting in those areas where I can make a difference with and for my children; through my professional experience I assist community organizations and when my children are older … I will once again volunteer in other areas of the community.

FF - Please tell us about your relationship to Bonaventure Home for Boys.
KJ – When I was a little girl my father was a Rotarian and if I remember correctly the Rotarians were the community organization which started Bonaventure. I remember driving to West Bay to visit the family that lived there with the boys and I remember too that on some weekends my parents would have one or two of the boys come to our house for the weekend so they could be part of our crazy family – yes crazy … as I was one of six children! I still see a couple of those boys today … and they still ask how my parents are and tease me as if I was still a little girl. For some of them life has not been and still is not easy – but the love, respect and normalcy afforded them then lives with them today.

FF - How does the philosophy behind Bonaventure's educational system differ from other similar programs? Why is it better?
KJ – Not really a question I can answer and I most respectfully defer to Sydney.

FF - How does this address the needs of community at large, the school system and the Cayman Islands Government?
KJ – From what I know I have to believe that the positive impact of the school will be that those young men who are in need will get it and they will be better able to "fit in" for want of a better phrase with the education system and into our community.

FF - What do you look for in the projects and partners you choose for your Bonaventure clients to work with?
KJ – This is a Sydney question!

FF - How do you see the role of social media and it's impact on the Bonaventure Home for Boys?
KJ – My professional experience is marketing and public relations and in this context I can say that Social Media, when deployed with care and attention to detail will raise awareness of the need for more and better facilities, programmes and caring and qualified caregivers. Having given this answer and then reviewing the question and answer below … I may need a better understanding of the context in which you are using the phrase "social media". Social Media generally refers to websites and applications that enable users to create and share content or to participate in social networking. The answer below implies a definition that is more akin to "electronic media" which is where TV would fit.

FF - Can education and digital media (video, blogs and social media) influence a digital, cultural revolution? If yes, how so?
KJ - It can but it will need a strong budget and a sound strategy to do so.

FF - Do you think social media can help improve their economy and education system?
KJ – Given my discussion on social media above I am hard pressed to answer this …

FF - What is the future for the youth of the Caribbean?
I agree with Sydney's response here, but would ask for a longer time to further develop my thoughts on this.