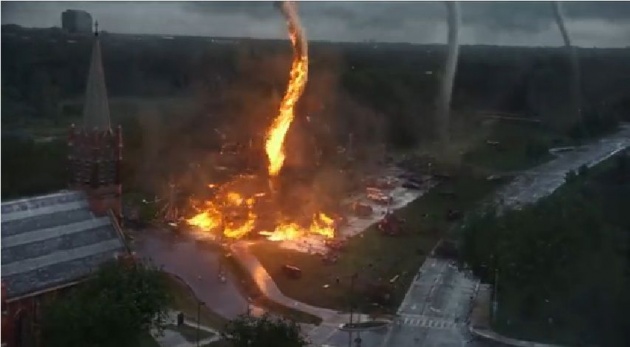 There is a new film, "Into the storm" coming up on August 8, 2014
It is a 89 minutes film which is going to blow your mind away.
The film shows a severe storm which destroys an entire city and it says that it's the worst storm that the world has ever seen.
The film's visual effects are superb, specially the scene where the planes are pulled off by wind from airports and are seen flying in the air in every possible direction.
The film is directed by "Steven Quale"
I am definately looking forward to watch this film.What about you?