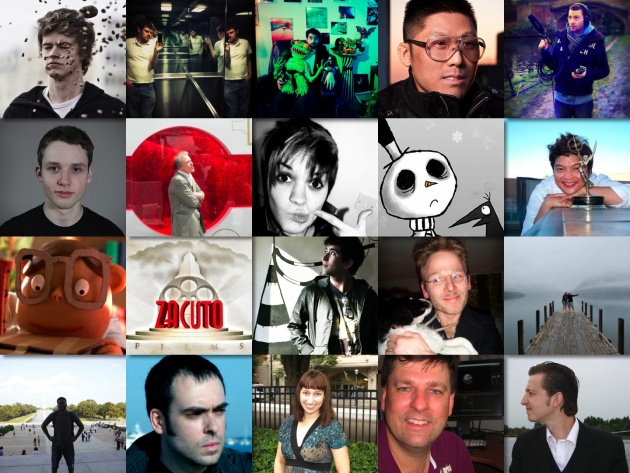 Hello everyone!
Some of you may have already noticed the new Eren's Picks section on our homepage. If that's the case, I salute your 20/20 vision. If you haven't seen it yet or you're wondering what it is, here's a Q&A I put together. Just pretend like we're in the same room, talking.
What is Eren's Picks
?
I've been at Film Annex for almost 5 years now and have been scouting films to showcase on our platform during this period. Sometimes filmmakers find me; other times, I find them, and I'm glad our paths crossed at some point during these 5 years.
Lately, I've been brainstorming on coming up with an effective way to make sure our top contributors get rewarded more consistently. So, instead of having weekly features, we decided to highlight a group of filmmakers on our homepage on a regular basis. The list is currently showing the top 15 contributors in the order of their BuzzScores. To learn more about how the BuzzScore works,
please visit this page
.
So, if you're at number one in Eren's Picks, that means your Web TV gets the highest rotation time in the "Sponsored Web TV" section on our homepage. If you're at number 15, your Web TV gets the lowest rotation time. As you know, being on Film Annex's homepage will give you more exposure and bring you more revenues. And, more traffic to your Web TV means more money in the bank.
Why am I included in Eren's Picks
?
You've been selected to be on this list, because in addition to making good films, you are good at promoting them. Basically, you're social, and you understand how Film Annex works. You upload videos more regularly than others, you blog, post photos, and use the social media buttons we offer, like FB, Twitter, Google+, to share your work with others. This makes you an ideal Film Annexer.
Will I stay on Eren's Picks forever?


Not necessarily. As in any other thing in life, you will have to keep working hard to maintain your spot in this list. If a filmmaker with a lower BuzzScore starts being more active and increases her BuzzScore, then she will move up in the list, and you might move down. If you keep making films, uploading them, and staying social, you might keep your spot.
What can I do to improve my BuzzScore?
It's all explained on
this page
.
Since you've been on this list (now almost for a week), you might have noticed an increase in your revenues. Keep an eye on your revenue page so that you can keep track of your performance.
Don't hesitate to contact me about any questions you might have. Looking forward to working with you all!
Enjoy your weekend!