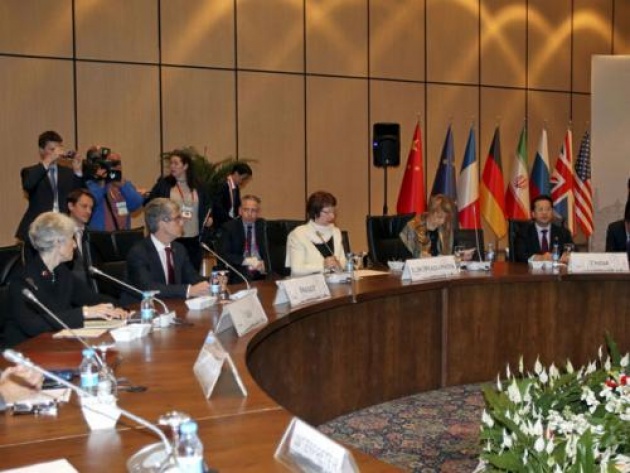 Iran's nuclear program was the subject but it was really more about what talks would follow the resumption of negotiations this weekend in Istanbul, Turkey. The substantive issues were barely addressed. Rather, it was about the process to follow after in effect a lapse or disconnect of 15 months, and a diplomatic war that resulted in ramped up sanctions against Teheran.
The US, Russia, China, UK, France and Germany (also EU was represented by Chief Foreign Policy official Baroness Catherine Ashton), met with Tehran's Chief Iranian negotiator Saeed Jalili. There was even a bilateral meeting between and US officials. The significance of the talks and outcome can be summarized as:
Places primary emphasis on diplomacy rather than military confrontation to address Iran's nuclear ambitions and define such in context consistent with peaceful use.
The focus is to reduce the uranium enrichment program to levels consistent with non-military use.
Place Iran's nuclear facilities fully under International Atomic Energy Agency (IAEA) inspections. (See our Blog for Video Report – "Iran Nuclear Agency Disappointed")
While diplomacy is at work, it is difficult to see how Israel could rationalize a military strike.
Oil prices could start to immediately fall as pretext for speculators in form of "political/conflict premium" is substantively reduced.
If sanctions on Iran are reduced this would signal a further diminishing of tensions.
This could all have a positive impact on the global economy as well, as stabilized energy prices and reduced tensions are all positives from perception of business.
The timing of talks could also aid President Obama's re-election – again not only by hoped for reductions in petroleum prices and uncertainty and thus continued economic recovery, but it also eliminates an "X-Factor" or uncertainty that could derail Obama's lead.
These talks do not address political change and/or reform toward more open society in Iran. (See our Blog for Film Report – "Free Iran or Nuclear Free Iran")
The next round of talks is expected soon. This round was officially described as "constructive," a very significant positive grade in diplomatic language after a long trail of disappointments and consequent confrontation. Setting the next specific date will signal progress in itself even if no tangible agreements are reported.
Also See Film for Blog –"Nuclear Threat Not Only Terror/Rogue States"
Ambassador Muhamed Sacirbey - FOLOW mo @MuhamedSacirbey

Facebook-Become a Fan at "Diplomatically Incorrect"







Twitter – Follow us @DiplomaticallyX







See more at our Popular Video Blogs & Current News Event Articles – www.diplomaticallyincorrect.org