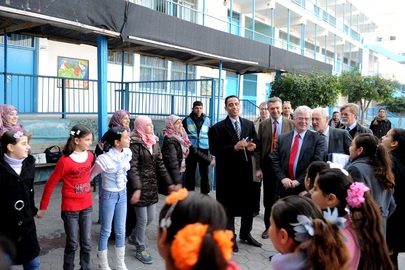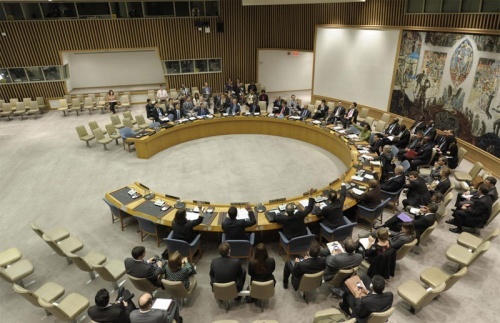 "…conflicts in Kosovo, Moldova regarding the territory of Transdniestria in Georgia regarding the territories of Abkhazia and South Ossetia and the Nagorno-Karabakh conflict. I have appointed two Special Representatives to assist me in addressing these complex conflicts," according to Eamon Gilmore, Ireland's Foreign Minister and the Chairperson-in-Office of the OSCE. Closer partnership between the United Nations and the 56-member Organization for Security and Co-operation in Europe (OSCE), the world's largest regional security grouping, is vital, the Security Council was told (February 9, 2012). Challenges of former Soviet Union & Ex-Yugoslavia: The OSCE was a clearly more visible institution during the 1980's and 1990's – was it more effective? Two decades earlier, Europe faced the biggest transformational challenges, from the former Soviet Union to the conflicts in the ex-Yugoslavia. With the apparent waning of these challenges, perhaps the OSCE has become less utilized as well as visible, The opportunity and need to reengage more is there. New Transnational Threats: The Irish FM emphasized that the two institutions share core principles and common values that can be applied to numerous security challenges. "At a time of constrained resources and ever more complex transnational threats, a closer partnership between the OSCE and the UN is indispensable. Our cooperation has advanced not only in the development of common approaches to the challenges we face, but also at the field operational level." Beyond & Within Europe? He cited the work of the OSCE mission in Kosovo as the first example of where the bloc had become an integral part of an operation led by the UN. "Close and effective cooperation exists in many of the OSCE's 16 field missions with many of the UN agencies, notably with the UN High Commissioner for Refugees (UNHCR) and the Office of the UN High Commissioner for Human Rights (OHCHR)." As the above photo of FM Gilmore in Gaza conveys also, European security goes beyond Europe's bounds – perhaps greater role for OSCE may evolve here as well. In his address to the Council, Mr. Gilmore outlined OSCE's priorities for 2012, including promoting Internet freedom, continuing its election observation activities, strengthening its conflict prevention capacities, fighting corruption, and stepping up efforts to tackle transnational threats, such as terrorism, the illicit drug trade and cyber crime. Ambassador Muhamed Sacirbey - FOLLOW mo @MuhamedSacirbey Facebook-Become a Fan at "Diplomatically Incorrect"





 Twitter – Follow us at DiplomaticallyX

 UN PHOTO: - Foreign Minister of Ireland Visits Gaza Eamon Gilmore (centre, in red tie), Deputy Prime Minister and Minister for Foreign Affairs of Ireland, visits a school assisted by the UN Relief and Works Agency for Palestine Refugees in the Near East (UNRWA), during his official visit to Gaza. Behind Mr. Gilmore is UNRWA's Commissioner General, Filippo Grandi (in orange tie).