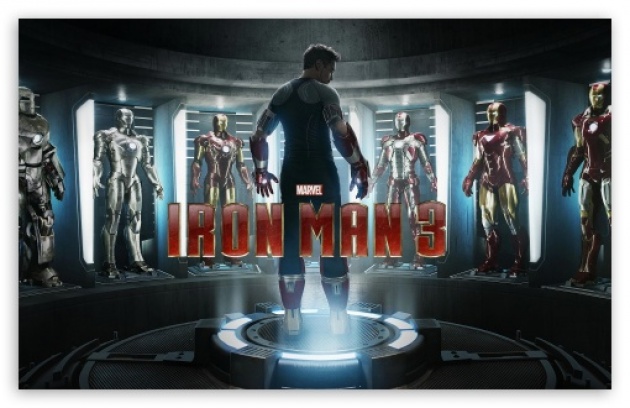 "Iron Man 3" takes the world hostage over the weekend with a staggering box-office performance. In the U.S. alone, the third film in the "Iron Man" saga opened with $175.9 million making it the second biggest U.S. debut of a film ever! And that is next to Marvel's "The Avengers" with $200.30 opening same time last year.

Here's a nifty graphic of all-time U.S. opening, thanks to our friends at Huffpost.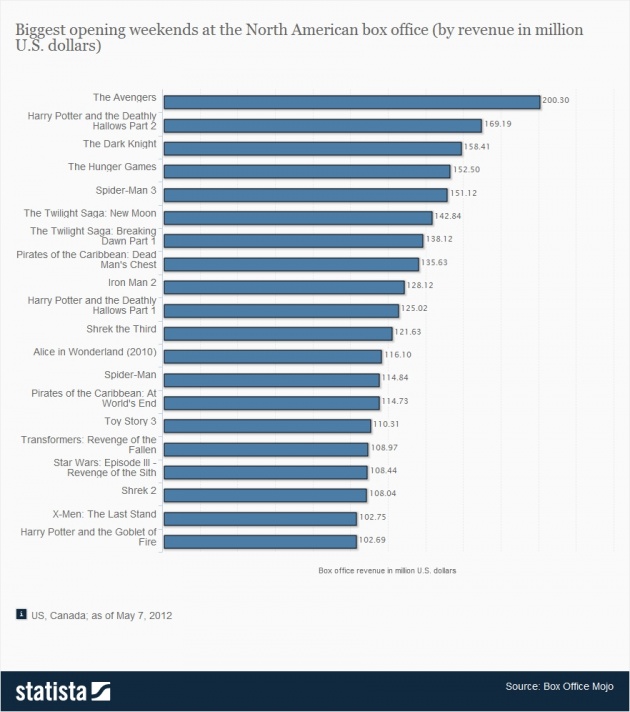 Overseas, "Iron Man 3" starring Robert Downey Jr. from director Shane Black made half-billion dollars in less than two weeks for a worldwide total of $680.1 million.

With a box-office performance like that, it's hard for Disney and Marvel not to shower Downey Jr. with more money just so he'll return to the franchise after making it public that he's going to hang up the iron suit.

Here's the estimated Top 10 Box-Office films for weekend of May 3rd:

1. "Iron Man 3," $175.3 million ($175.9 million international).
2. "Pain & Gain," $7.6 million.
3. "42," $6.2 million.
4. "Oblivion," $5.8 million ($6.5 million international).
5. "The Croods," $4.2 million ($17.4 million international).
6. "The Big Wedding," $3.9 million ($2.5 million international).
7. "Mud," $2.2 million.
8. "Oz the Great and Powerful," $1.8 million.
9. "Scary Movie 5," $1.4 million ($4 million international).
10. "The Place Beyond the Pines," $1.3 million.