September 17, 2012 will be the first anniversary since Occupy Wall Street, but this Saturday in Moscow may be the next big test of viability. The "March of Millions" has already achieved its first victory – after initially having been rejected, Russian authorities have issued a permit. "Pussy Riot" has proven a godsend for the Russian opposition. Read: "Will Pussy Riot Become New Face of Protest?". Although not officially identified as "Occupy," the Moscow March of Millions represents the same aspirations for greater equality, transparency and inclusiveness. However, in the case of Russia it has an easier focus, or more accurately Vladimir Putin has provided himself as the representation of a usurping 1%. See our Blog for Film "Occupy Vladimir Putin"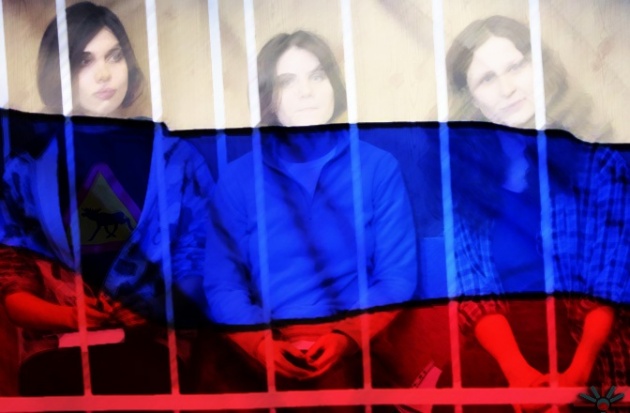 Born out of the pain of global financial crisis and initially focused on the disparities in the global financial markets and Wall Street, US Occupy Wall Street has incorporated a considerably broader, more diverse and perhaps even more ambitious, penetrating agenda. Some wonder what is the agenda. Those who might be expected to sympathize, as Jay Z, perhaps don't get it or at least don't want to see it. On the other hand, an octogenarian billionaire, George Soros perceives that "change" has been promised by a traditional political candidate but has not yet been delivered. ( See Film Report George Soros Speaks on Occupy Wall Street ). The traditional political route to many eyes is barren and Occupy is in the least an alternative.

Whether Occupy Wall Street has been diluted by too many agendas and lost its cohesiveness or whether such defines the 99% and inclusiveness is yet to be seen. Undoubtedly there has been a concerted effort, one might argue a scheme/conspiracy to break Occupy. See "Rackateering Against Occupy Wall Street". The physical presence of the protesters has been largely erased, but over the next few days it makes a reappearance. The response that such physical reincarnation receives may in part define the durability of the idea and soul of the Occupy Movement. See our previous articles on OWS including: "OWS Under Assault-Union Busting Tactics".

If You Want to Know More About Occupy Wall Street in New York City this September 15-17, 2012
Ambassador Muhamed Sacirbey - FOLLOW mo @MuhamedSacirbey

Facebook-Become a Fan at "Diplomatically Incorrect"







Twitter – Follow us @DiplomaticallyX







Read More Diplomatically Incorrect Blogs http://diplomaticallyincorrect.org/blog_posts
Photos Courtesy OWS