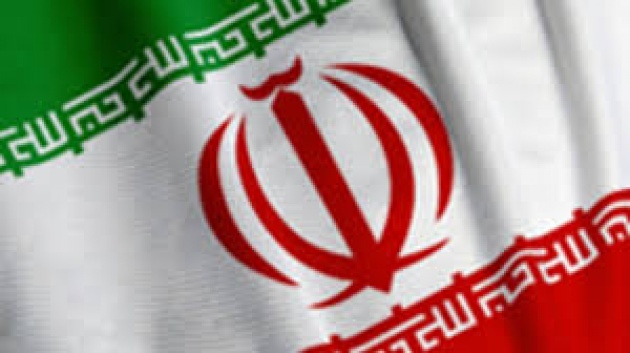 If there's one person in the world who's most responsible for my love for traveling, that would be my mother. Ever since she sent me to London at 11 years old - wearing a pink ribbon on my chest so that my hosting family could recognize me at Heathrow's airport - my love for seeing new places has only escalated. You would think that after visiting 45 countries the list of places I want to go would be smaller, but it's actually richer. Every time I travel to a new location, I meet people who describe countless reasons I should make my way to other places they have been, some of which I would have never considered; so the list keeps growing.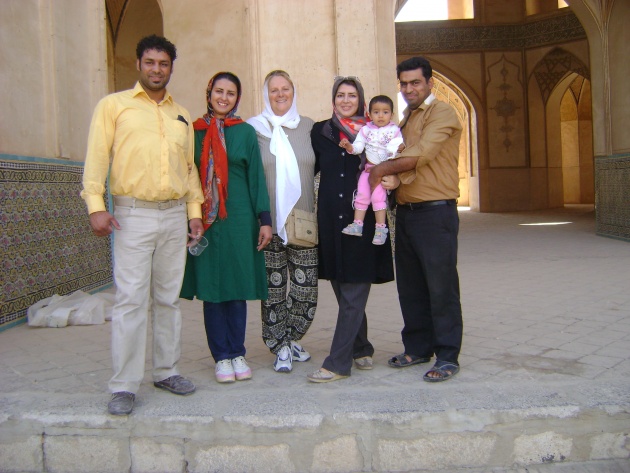 My mother - an avid traveler herself, of course - just got back from another trip. This time she went to Iran, a country I've been eager to visit for at least two decades. It's my fascination with history that attracts me to Iran. It goes without saying that I can't wait to see the modern version of the ancient Persian world, with all its treasures. However, after listening to her impressions after the trip, now I have another reason to visit this beautiful country: the Iranians.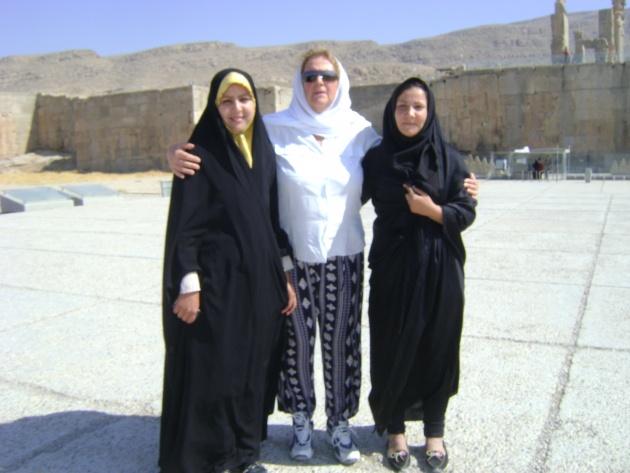 One of the stories she told me was that most Iranians go proud of their rich heritage, and like to be considered Persians. She was stunned by the modern architecture of most cities in the country, but was even more impressed by the hospitality of the people. "Everybody seemed to be happy to have my group there" she continued, "and their smiles were contagious." Since she wanted to stay loose, she only brought casual clothes. When she realized how well dressed Iranians are, she wished she had brought nicer clothes! This made me laugh about the stupid comment Israeli Prime Minister Netanyahu recently made ("If Iranians were free, they would wear jeans and listen to Western music"), because my mom saw Iranians wearing fashionable clothes everywhere she went. I guess Mr. Netanyahu should have visited Iran before making such remarks.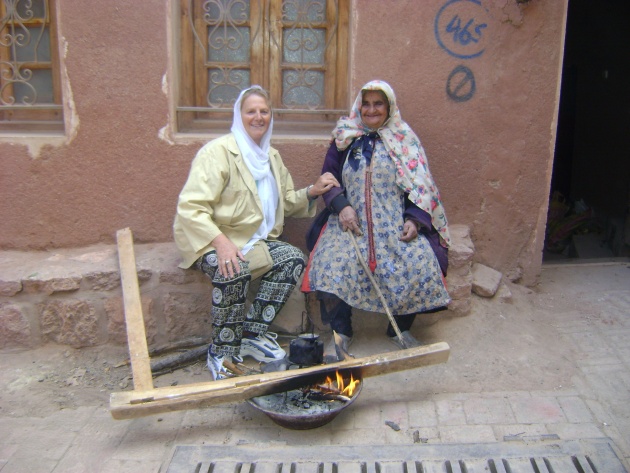 Unfortunately, the world is not only "roses and flowers", like we say in Italy, and perfect places don't exist. Despite the beauty of the locations she visited, and the friendliness of the locals, the apprehension in the air she felt was real. Iran is not exactly the most liberal country in the world, and although the regime prides itself to have "one of the best human rights record in the world", many activists have reported abuses toward political dissidents. The conditions of political prisoners are also being watched by the International Community, as the Iranian jail system is no stranger to torture, rape and murder. My mother was fortunate to spend some time with several Iranians, and they all expressed the same wishes: a vibrant desire for modernization, freedom and connection with the rest of the world.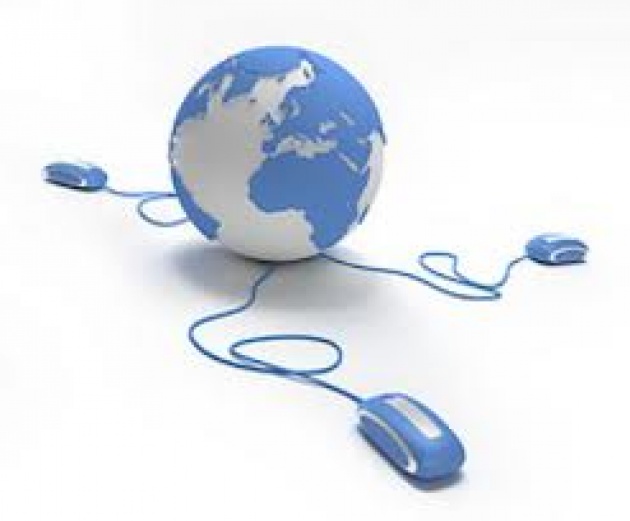 Currently, many Internet sites are blocked by the Iranian government, especially social media such as Facebook and Twitter. A few weeks ago the censorship was lifted for 24 hours, and the Iranian people are still wondering what happened. State authorities reported a "technical malfunction", while most citizens think that their government was just "testing" to see how people would react. Although Iranians could face harsh punishments for gaining illegal access to the shunned websites, countless citizens use external proxies to do so, because they are eager to build relationships with people around the globe. There's a general thirst among Iranians to create and increase their social media networks, one reason being the capitalization of its full business potential. Let me show you how.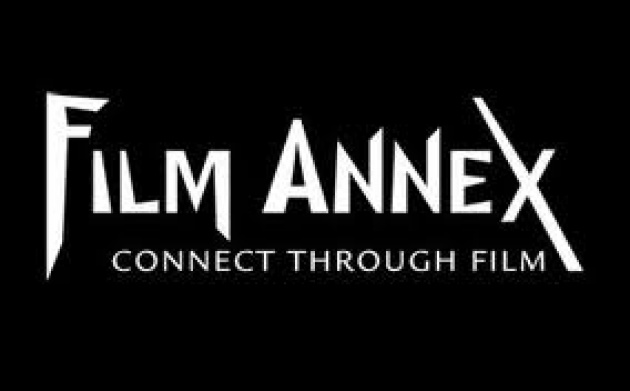 Film Annex is a company that offers a digital platform for independent filmmakers to showcase their work worldwide. In addition, Film Annex opens its site to bloggers who want to earn money online. Writing social media blogs is not just entertaining on Film Annex; it can also be rewarding. Along with providing a website to post blogs, Film Annex gives writers the opportunity to make money with Internet. It doesn't matter who you are or how much money is in your bank account: you will get paid for writing blogs. However, if you live in Iran, you won't have full legal access to what Film Annex has to offer, and this is just one of the missed cyber opportunities available out there.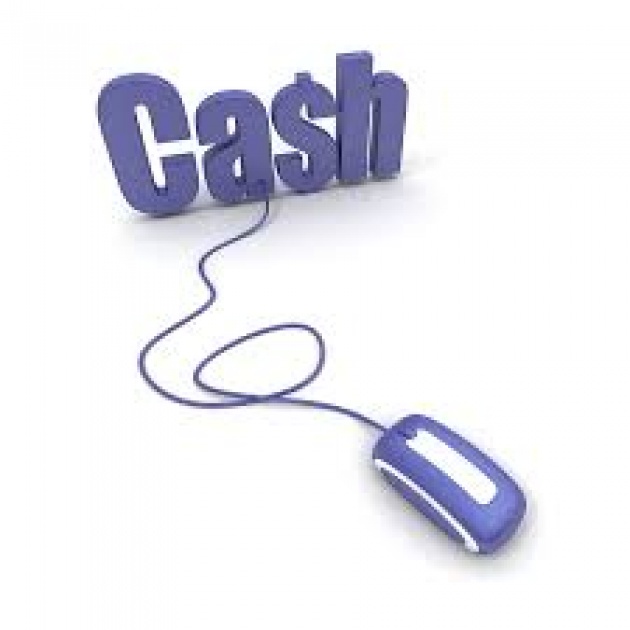 Times change, and with a new leadership Iranians are hopeful for constructive step forwards. The relationship with the West - especially the United States - has been strained for decades, and the recent breath of fresh air is filling countless hearts with optimism about the development of this nation. Many Iranians are hopeful that newly-elected President Rouhani will play a decisive role in thawing Iran's relationship with the US, and can't wait for the economic sanctions to be lifted. The new diplomatic window opened with with the United Kingdom and the phone call between Obama and Rouhani 3 weeks ago certainly strengthened their aspirations. It was the first time in 34 years. Although Iran's undiscussed leader - Ayatollah Ali Khamenei - seems to be on Rouhani's side, it won't be an easy process, also because of the conservative opponents Rouhani has within his country. Nevertheless, last week's Geneva's Nuclear Talks left every participating country satisfied with Iran's new propositions, and in Tehran people are starting to feel more positive about the future of their country. So am I.
Giacomo Cresti
Senior Editor Annex Press
Film Annex
If you have missed any of my previous articles, you can find them on my personal page: http://www.filmannex.com/webtv/giacomo
Please follow me @giacomocresti76 and subscribe to my page. :-)