Hello friends
I'm again with second part of Islamabad and today I will tell you some most amazing places in Islamabad.
Here was the first part of Islamabad, you may read it here;
Image Credits: https://propakistani.pk
I will mention the remaining places and Islamabad and will tell you exciting places of Islamabad.
Dear friends before I go ahead, I would like first to tell you a short introduction of Islamabad.
Image Credits: http://www.pakistantoursguide.pk
Islamabad is one of the most beautiful cities of Pakistan and it is now capital of Pakistan. Islamabad city is connected with Rawalpindi and this city is one of the most beautiful cities in Pakistan. Islamabad city has amazing beauty and visitors enjoy here a lot. Islamabad city has numerous government buildings because the majority of government buildings and offices are located here. Islamabad has major universities and institutes which are very popular for higher education and providing quality education not only to Pakistani students but also foreign students are studying here.
Video Credits: YouTube via Super Baloch Channel
History of Islamabad:
Image Credits: https://propakistani.pk
Islamabad was built in 1960. Before the foundation of Islamabad, Karachi was the capital of Islamabad. Islamabad city is divided into sectors system because of increase in population.
Islamabad Capital Territory, located on the Pothohar Plateau of the Punjab region, is considered one of the earliest sites of human settlement in Asia.[21] Some of the earliest Stone Age artifacts in the world have been found on the plateau, dating from 100,000 to 500,000 years ago. Rudimentary stones recovered from the terraces of the Soan River testify to the Endeavours of early man in the inter-glacial period.[22] Items of pottery and utensils dating back to prehistory have been found.[23]
Credits: Wikipedia.org
The above history is initial about the Islamabad and tells us about the Islamabad and its initial construction. Islamabad city has beautiful roads and buildings and the majority of people work here and earn revenues and providing services.
So, friends, this was initially about the Islamabad and now I will move forward to my original topic and will discuss the remaining locations of Islamabad.
Visiting points of Islamabad:
Image Credits: http://gharana.pk
Dear friends, visiting beautiful places makes your mind fresh and gives you a lot of pleasure. visiting different locations will make you happy and will also increase your knowledge.
Chatter Park Islamabad: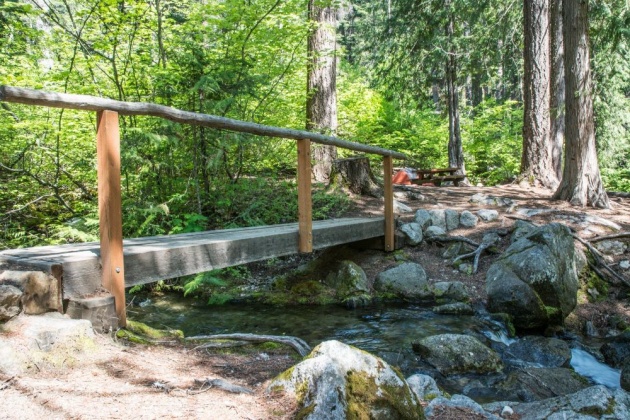 Image Credits: Pinterest.com
This beautiful location will enrich your visiting hobby. It's amazing and the lake view seems original and very heart touching. Chatter Park has a beautiful atmosphere and weather becomes very cool. You will also find a beautiful garden here where you can take rest and can also get drinks from the canteen which is organized by the organization of Chatter Park.

Pakistan Monument Museum:
Image Credits: http://visitpak.com
Pakistan monument is located near Shaker Parian in Islamabad. This amazing museum is created to pay tribute to the people who sacrificed their lives for the sake of the country. This museum contains books, fine arts and historical material which increases the knowledge of those people who love history and want to gain knowledge about historical things and people. The museum is opened daily at 8 am and closed at 10 pm night time. It is managed by the government of Pakistan.

Japanese Park:
Image Credits: YouTube Images
Japanese park is located at Pir Sohawa road and it is the very beautiful park for visitors. This park was gifted by the Japanese government to Pakistani children for recreation purpose and now it has become a very good recreational point. This amazing park has numerous plays and plants with trees. The park contains lots of activities for children and families who visit it daily. This park is a beautiful picnic point for children and families.

Taxila Museum Islamabad:
Image Credits: http://uwpics.urduwire.com

This amazing museum is located on grand trunk road which goes to Peshawar and it is 35km of the drive from Islamabad. This amazing museum was built by Sir Habibullah who was the minister of Education. Taxila museum contains very rare stones and cultural things which belong to Jain, Buddhism, and Hindu civilizations. This museum is visited by various people from all over the world and tells them a lot of knowledge.
Simply Dam:
Image Credits: YouTube.com

Simply dam is one of the great dams and it provides the water needs to Rawalpindi and Islamabad. This dam is only 10km away from Islamabad. It is located near Bhara Kahu and it is on the Murree road. The simly dam is very popular due to providing the water facility. Simly Dam shows beautiful scene in the evening time. People visit this beautiful dam mostly in the evening time.
Simly Dam is an 80 meters (260 ft) high earthen embankment dam on the Soan River, 30 kilometers (19 mi) east of Islamabad and Rawalpindi in Rawalpindi District, Punjab, Pakistan.[2] It is the largest reservoir of drinking water to people living in Islamabad, the capital of Pakistan. The water stored in this dam is fed by the melting snow & natural springs of Murree hills. It was developed by the Capital Development Authority. Planning for the dam began in 1962 and it was not completed when expected in 1972 due to project delays.[3] It was completed in 1983.

Quota Credits: Wikipedia.org

Margallah Hills Islamabad:
Image Credits: Dawn.com
Margallah hills are located in the North area of Islamabad city and these hills are very attractive for visitors. Margallah Hills contain very beautiful atmosphere due to hills. There are beautiful rocks and trees which are looking very attractive and amazing. Margallah hills are also attraction point for foreign visitors who often come here for climbing and hiking. Margallah Hills also contain beautiful trees and atmosphere which attracts the people towards it.
Video Credits: YouTube via Naveed Akhtar Channel

Dear friends, Islamabad city is very beautiful and its temperature also remains cool. Visitors enjoy a lot and feel very comfortable.

Dear friends, If you ever go to Islamabad, then visit these amazing points and I'm sure that you will entertain a lot and will feel so good. I'm sure that my written places will give you more knowledge about these amazing places.

Here is a short Querlo Chat Survey for Traveling lovers.
Querlo Survey Credits: Querlo.com
Thanks for participating your precious time in reading my blog.
Best Regards