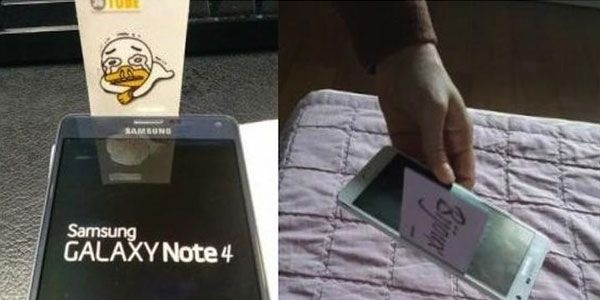 Samsung Galaxy Note 4 #GapGate
South Korea - Samsung is aware of the gap between the screen and the frame of the Samsung Galaxy Note 4 and have it include information related to the user guide.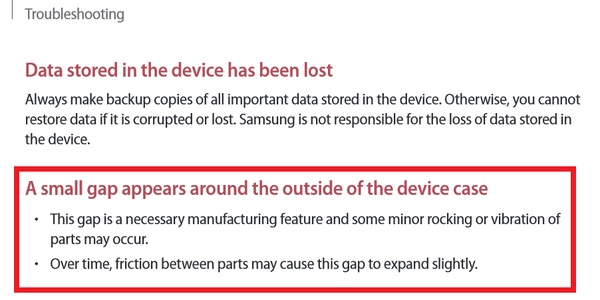 Recently, the issue of #BendGate iPhone 6 Plus erupted in cyberspace. Many people who offend the problem, including Samsung. Unfortunately, Samsung has had to face similar problems. Some users complained about the gap at the edge of the screen and the frame Samsung Galaxy Note 4. the gap large enough to fit two pieces of paper or a card.
However, Samsung is well aware of the gap problem. Samsung said that the gap was an important part of the design of the device. This is evident through the information on the user guide in the "Troubleshooting". In the description Samsung also added that "some parts of shock or vibration may occur over time, the friction between the parts can cause a gap a little bigger."
Samsung does not explain further why the gap is important and necessary. However, citing the Digital Trends, the gap seems to be made to compensate for thermal expansion associated with the metal frame. In other words, the gap serves as a feature or cooling airflow. Unfortunately, not all users can receive the gaps on their devices, especially when they've just bought the device.