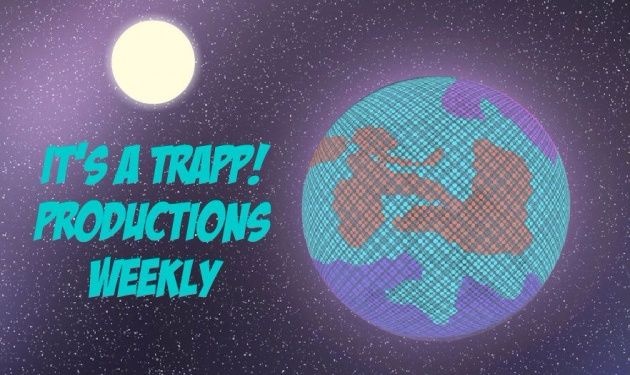 What's happening, everybody?! I am so sorry about how late this blog entry is going up. I've been extremely busy, as you can imagine, but let me tell you what exactly that I've been up to!
First and foremost, I have finished writing all of the scripts for Emina's story. All 20 scripts are now in the bag and I can proceed with the work of attempting to animate the remaining 8 episodes before the deadline on January 3rd, one month from now. I'm plowing away at reworking Episode 12 before moving onto Episode 13, so you can really say that I'm actually working on 9 episodes, each of which will end up being over 20 minutes long once everything is all said and done.
So I'm going to try and do a year's worth of work in 1 month. I don't know if I'll be able to succeed, but I am going to give it my absolute best shot. And if I can't finish then the show will ultimately remain unfinished until I can bring it to life in some other form or fashion. I know I've mentioned this before, but it bears repeating because of how important the time left remaining is.
And lucky for you guys, you get to see the first fruits of my efforts! It's a bit rough right now but since so many of you have stuck with me and supported my projects with your comments and buzzes, I hereby show you this rough cut of the first part of Emina Episode 12!
Now this video has no sound effects or music thrown in but I really wanted to show you guys what I've been doing rather than talking about it. It just gives a better context to all of the goings on behind the scenes when you can at least see some progress being made. I will definitely show more videos in future updates. Not next week, or the week after, but on the week of January 1st, if you guys really come in with the comments and buzzes, I promise to show a video here that no one else will see on the internet until the first week of Feburay.
In other news, I've entered a contest to win a new gaming PC. My current set up is just not good enough to continue doing my Let's Play videos the way I want to, so I figured, why not? Even if I don't win the contest I still plan on upgrading my computer hardware so I can make proper Let's Play videos again. But if I did win, well that would just be really cool! And I would appreciate it so much if you guys could help me win. Down below will be a link that will help you enter the contest and also increase my chances of winning as well.
Here's how it works, according to the rules:
"Here's how it works: When a giveaway participant uses your PGL (Personal Giveaway Link) to enter the giveaway, our system instantly associates that entry with yours, and if that participant wins the giveaway's Grand Prize you will receive the Grand Prize too!"
And here's the link itself:
www.gamingtribe.com/giveaway/maxferocity/alexander.trapp
So thank you all for continuing to support my work! Stay tuned for more updates on a more regular basis and let's try to win a prize!
The end, for now. :)