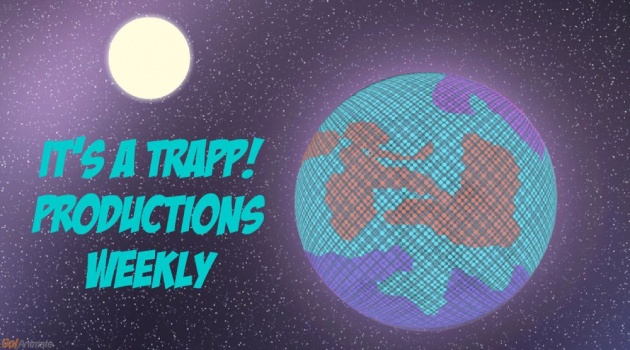 Hey guys, welcome back to another update with It's A Trapp Productions Weekly!
I want to start off by featuring some of the comments you guys made on the most recent Ninja Steve episode I released.
Reminds me of video game Rampage!

wow

Haha! This was awesome! Great video.

Super :-)

Good Story Line and the slide Transition !!

I gave you 5 stars here ☆☆☆☆☆
Thanks so much for taking the time to leave me comments like that. I really appreciate it and it shows me that you not only watched the episode but you also enjoyed it. So thanks so much. Maybe I'll do this more often, featuring your comments, when I release a new video. You guys are definitely the largest and most supportive audience I have on the internet. So I hope things keep on growing and becoming more interactive between me and you as things go on here.
This is going to be the only Ninja Steve episode I'll be making for this month. I'm turning my attention fully back to Emina and Space Opera after this. But I will of course continue to write blogs for you guys and upload pics of things I'm doing over the next few weeks while I work on my other projects.
So this is the week of my big story pitch with DreamWorks and I am nervous as you know what. When this blog is over, I plan to write down what I want to say and practice saying it out loud so everything comes off more natural and conversational. But this is the first time I'll be doing something like this, and worse still, I have no idea who I'll be speaking to. I'll just have to give it my best shot and see how things go. I'll give you guys an update on how I believe the pitch went next week. And then the week after, I'll receive my report directly from the executive I'll be speaking with and I'll let you guys know further how things transpired.
And that's really it for now. I'm both really excited and nervous for what's about to happen and I guess now I need to prepare accordingly!
I'll see you guys next time!