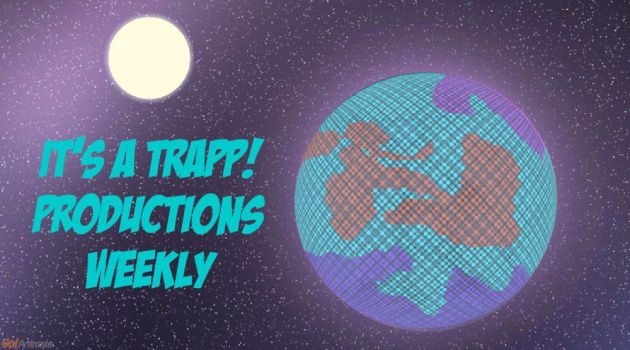 Hey guys, sorry I've been a bit late with this one. I guess I just didn't want to acknowledge what happened last Monday, but I'm chronicling my activities for a reason so here we go!
In short, Dreamworks decided to pass on my story, The Liger. I won't go into the reasons why, but I guess even when a pitch is good it can still not be good enough to be accepted by a major movie studio.
So where does that leave the story? For now it's just merely on hold until I can decide what to do with it next. And until that happens, I'm going to go back to working on the projects that I can complete from start to finish. So that will mean new episodes of Emina, Space Opera, and Ninja Steve. I'm also going to begin some preliminary work on a few other surprises I have in store for the end of the year and beyond.
Normally, after an experience such as this, I would feel a heavy burden of disappointment and depression. I suppose I still do to some effect, but amazingly this time has been very different. I guess it's because I know I have people like you guys who watch my videos, read my blogs, and look at my pictures, and otherwise appreciate my work! So I want to try and do more for you guys in the upcoming months. I've really been considering doing video game let's plays and movie reviews just for my BitLanders audience. When and how I decide to do all of that I will let you guys know in the future. And especially concerning my animation plans, it might just become necessary.
I'll reveal more about that when I can get to releasing the next Emina and Space Opera. I know I've been promising that for a while, but please bear with me a little longer! I want to release them both sometime this month, but I can't be absolutely sure when. So putting a release date down wouldn't be very smart of me at this point.
So with all of that said, how did I spend my time last week? Well as you might have seen on my micro blogs, I got my Wii U and played through to finish Super Mario 3D World. It was such an amazing and fun time! The gameplay was great, the music was fantastic, and playing my first HD Mario experience was really a sight to behold! If I was reviewing games right now I'd give it a solid 9 out of 10.
Now I'm ready for Mario Kart 8, Super Smash Bros For Wii U, Donkey Kong Country Tropical Freeze, Xenoblade Chronicles X, and whatever else Nintendo has in store for this year! But not all at once, mind you, just one game at a time.
All right, I'll catch you guys next week with hopefully some progress on Emina Episode 12, the next Space Opera, and perhaps a long awaited Ninja Steve concept some of you have wanted me to do for a long time. :D