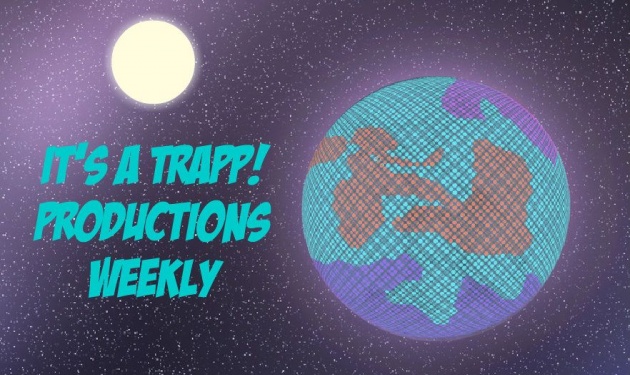 Hello fellow BitLanders!
It has been a while since you've heard from me. I figured I owed you an explanation as to why things came to a crashing halt. With everything really.
Let's Plays - My computer hardware is currently not powerful enough to record the games I wanted to play for video playback, much less let's plays. Knights of the Old Republic, a PC game that was originally released 12 years ago was not running correctly on my PC. That hurt on so many levels. I knew it was bad and I did not want it to get worse for subsequent videos. But when I buy some more powerful computer hardware, you can bet that I'll be doing Let's Play videos again. I love gaming and I love to share that with as many people as I can. So I'm looking forward to resuming that in the near future.
Animation - I was only recently able to get my GoAnimate account back. I'm currently working on revamping my earlier episodes of Emina and Ninja Steve so that they will all have original music and better voice overs. This process is going to take quite a while but you'll start seeing the first new Emina episodes pop up in January. Ninja Steve will be re-uploaded sometime after that.
I'm also in the process of learning a new animation program called Muvizu. Hopefully you've seen my little test videos showcasing some of the characters in 3D CGI. If not, here they are again for your viewing pleasure!
Right now my work with GoAnimate in finishing up Emina is taking precedence over my 3D work in Muvizu so these are the only test videos you'll see for now. I might try to squeeze one more in before the end of the year, but no guarantees!
I'm excited to finally be working on my own projects again in an effort to bring some entertainment to you all. I know it seemed like I dropped off the face of the earth for a while, but now I'm back and ready to deliver some solid content for everyone to enjoy.
Next year it's my hope to release 2 short films, continue Ninja Steve and Space Opera in 3D via Muvizu, and just have a great time doing so! Thank you for all of your support of my endeavors and keep a lookout on this page over the next 2 months as I slowly but surely complete my projects!
Oh and I have a website now! If you want to learn a bit more about me, check out this link. Many thanks goes to my fellow voice actor and friend Sayaka Mashiro for making this website for me!
http://mistysayaka.wix.com/trappproductions#!bio/c1xfq
Take care everyone!