short blog / long microblog :P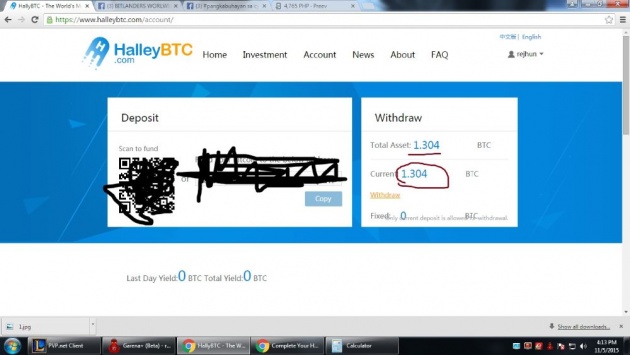 https://www.halleybtc.com/?invite=rejhun
try it now !
get a bonus up to 10 BTC
rules:
1. Each new user will have a chance to get 1.000~10.000 Bitcoin as a bonus deposit to start your investment. You will win its 10-day interests as a current deposit. Withdrawal of interests is available during the bonus period.
(hindi pedeng kunin yung bonus, pero yung daily interest ng bonus which is .02% ang pedeng i-withdraw)
2. The bonus deposit is NOT allowed for withdrawal and will become invalid in your account after 10 days.
(so after 10 days mawawala yung nakuha mong bonus, pero hindi mawawala yung interest nya na na earn nyo)
3. Duration: Oct. 26th – Nov. 8th, 2015
4. Invite your friends to SIGN UP with HalleyBTC and you will win 25% of their investment yields! Invite now.