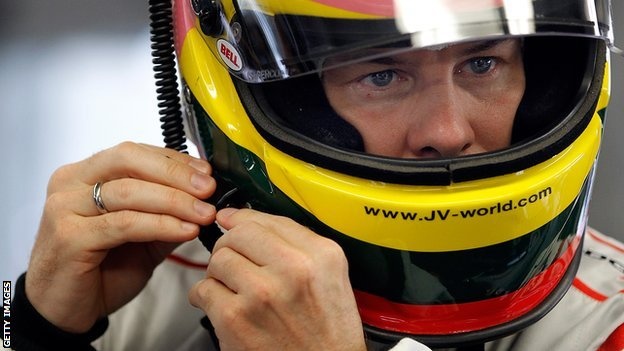 Jacques Villeneuve is to race in the Indianapolis 500, nearly 20 years after he last entered the event.
The 1997 Formula 1 world champion will drive for the Schmidt Peterson Motorsports team at the historic 2.5-mile oval on 25 May.
Villeneuve, 42, has not raced in IndyCar since winning the Indy 500 and the CART championship in 1995.
"If you have to win one race in the whole of your career, the Indy 500 is the one," said the Canadian.
Villeneuve, who currently works as an F1 commentator and races in World Rallycross, said that watching the IndyCars series last year reignited his enthusiasm for racing in a single-seater car.
"The discussions happened at the right time," he said.
"I had been watching the IndyCars last year and it looked extremely exciting, to the point where I was angry and jealous that I wasn't racing."
Villeneuve will join full-time Schmidt IndyCar drivers Simon Pagenaud of France and Russia's Mikhail Aleshin for the race at Speedway, Indiana.
He is one of only three drivers, alongside Brazil's Emerson Fittipaldi and American Mario Andretti, to have won the CART Championship, the Indianapolis 500 and the F1 World Championship.
Source: BBC
Annex News - Sport