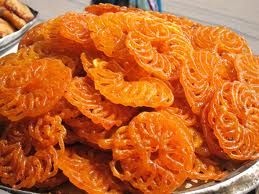 Jalebi is a South-Asian sweet, This sweet was mainly orignated in India in the era of Mughals. It was the favorite dish of Kings. It provides strength to brain and heart and do so strong nerves. People mostly use it as a relishment and to pass a good time in a day. Mostly rural areas are famous for this sweet. Many rich jageerdars, Nawabs, Sheikhs and Chaudhary societies use it as their favorite food. Its Compositions are: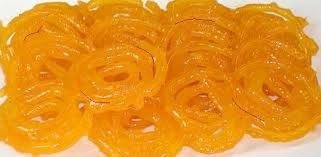 1. White Flour
2. Saffron
3. Ghee
4. Sugar
It has strong affect for headache ,people use to dip it in milk and keep it, as it, for some time so as to let it bulged in milk then it is eaten, which gives a comfort feel to mind. Sometimes it is formanted by yeast(yoghurt). The most occupant countries for this dish are Pakistan, Bangladesh and Bharat(India) also Nepal and Srilanka are famous for it. In many regions it has different names like Jalebi in urdu in punjab,sindh and balochistan zalebi in bangladesh and zalebia in Iran.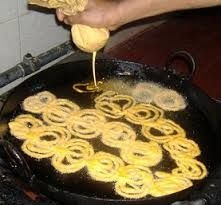 Mostly in Pakistan, People love to use it in Ramdan and don't even go with the meal without it. Even in my house I used to eat it in Ramadan. It is also served to guests in sweet dishes. It can also be called as "Shahi Sweet" because kings and Mughals were used to it.