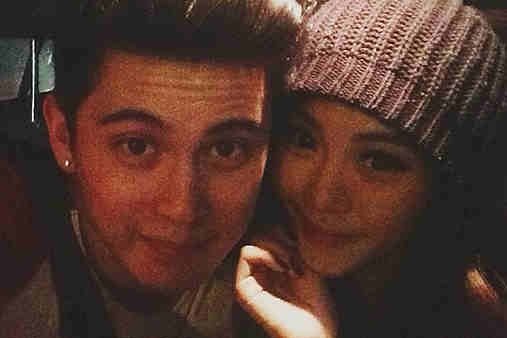 MANILA – James Reid shrugged off speculations that his former girlfriend, actress Ericka Villongco, is talking about their breakup eight months ago so her showbiz career would take off.
Reid also said in a "The Buzz" interview that he was the one who decided not to stay friends with her after the separation.
"It was kinda bad. Breakups are always bad. No [we are not friends]. I chose for it to be that way because it's easier to get over it. It's difficult to stay friends with someone after a breakup," he said.
Reid, however, admitted that he "always intended for us to be friends again one day."
According to the Kapamilya actor, he does not regret parting ways with Villongco because it helped him grow as a person and as an actor.
"If I hadn't done it, I wouldn't be who I am now. Being on my own, I was really able to grow. This was what I needed. I was able to focus on my work and take it seriously. If I hadn't done it, I wouldn't be where I am now, so no regrets," he said.
Is he open to working with Villongco in the future?
"Maybe in the future, but not in the near future," he said.
For now, Reid said he is thankful that Villongco still has good words for him despite their breakup.
The former couple broke up in March, a month before the release of "Diary ng Panget," the actor's first film with Nadine Lustre. It was earlier rumored that Lustre affected the relationship.
Both Reid and Villongco, however, were quick to quash the speculation saying Lustre had nothing to do with their breakup.