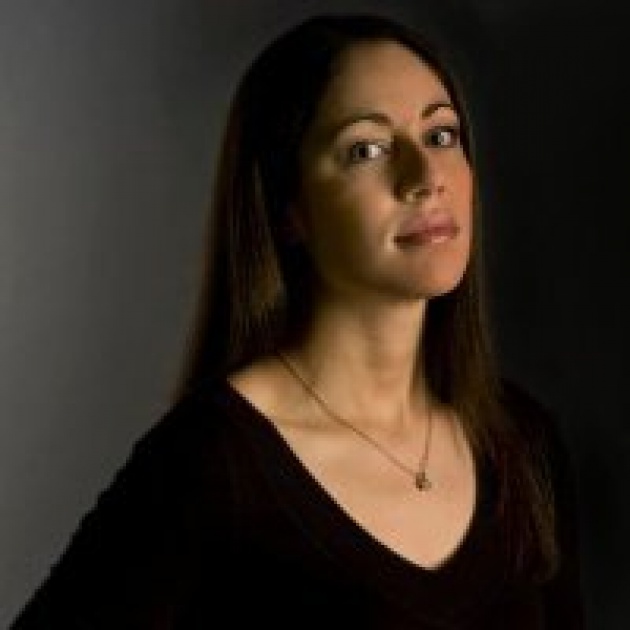 "I would advise Afghan teenage girls to follow their dreams, no matter what obstacles may be in their way. Having a career in film and television can give them a medium on which to voice their views on a variety of topics  from social issues to personal stories..."
Jennifer Brofer is a television broadcaster for the United States Marine Corps. In March 2010, she deployed for a year to Afghanistan's Helmand Province as the 1st MLG (Forward) Public Affairs Chief, coordinating news coverage of the unit's forward deployed Marines and sailors.
Below is an interview of her about video production and empowering women in Afghanistan.

FA:  Can you briefly tell us about yourself and your background?

JB: I am from Arlington, TX. I joined the Marine Corps Delayed Entry Program shortly after the 9/11 terrorist attacks. I served 10 years as a Marine Corps combat correspondent (MOS 4341) and was stationed at Parris Island, SC; Washington, DC; Syracuse, NY; Camp Pendleton, CA; and Helmand Province, Afghanistan (one-year tour in 2010). I was honorably discharged in January 2012.

FA:  What made you want to become a television broadcaster for the Marine Corps?

JB: I've been making films ever since my mother bought me my first video camera when I was 16  years old. When I joined the Marine Corps, I originally wanted to be a photographer, and I was given the MOS of Combat Correspondent (CC). As a CC, I wrote stories, captured photographs and eventually learned how to produce videos. My entire first enlistment was as a print journalist for the Parris Island base newspaper, The Boot. When I reenlisted in 2005, I decided I wanted to try broadcasting, so I was given a spot at MarinesTV in Washington, DC. There, I served as an anchor for Marines Headlines, a weekly television news show that aired internationally on the Pentagon Channel. After two years, I was selected to participate in the Military Motion Media Program at Syracuse University, where my love of filmmaking grew. There, I learned documentary and commercial video production.

FA:  What were some of the main challenges you faced during your work in Afghanistan?

JB: One of the main challenges we faced in Afghanistan was working with the lack of a reliable Internet connection, which made it more difficult to upload our stories and videos. On many days, my Marines and I would stay late at the office in order to upload photos that were taken that day so the US media would be able to download them for use within the 24-hour news cycle. Another challenge was keeping our video equipment clean. Afghanistan has a very fine talcum-like sand we called "moondust," which had a way of getting trapped into camera crevices, rendering them inoperable. We had to ensure our camera gear was clean at all times so it didn't break while out on a story.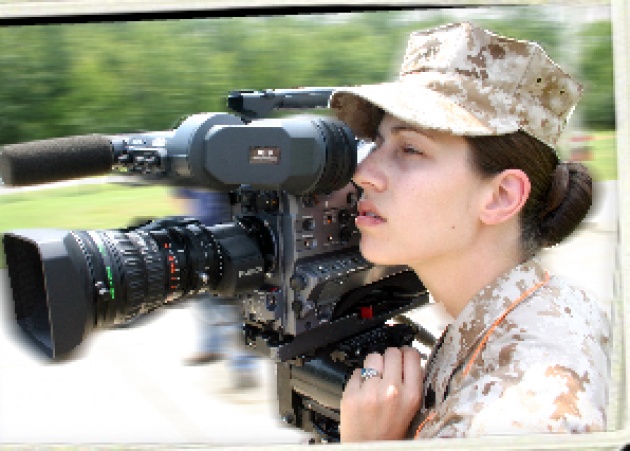 FA: How has your life changed since becoming a professional video production specialist?

JB: I learned the majority of my video production skills in the Marine Corps, which has helped me immensely as a full-time film student. Whereas most undergraduates have to learn the basics of video production and editing, I feel as though I had a head start because of my years as a combat correspondent. Also, my experience landed me a job as a freelance camera operator for the local TV station, which I really enjoy.

FA: What would you advise Afghan teenage girls who are interested in pursuing a career in the media? How can a career in film and media help them to empower women in their community?

JB: I would advise Afghan teenage girls to follow their dreams, no matter what obstacles may be in their way. Having a career in film and television can give them a medium on which to voice their views on a variety of topics  from social issues to personal stories -- and being able to broadcast their stories can have an impact on the other women in their community. If they can express themselves through TV/Film, then perhaps they can reach other women who are experiencing the same issues and unite to come up with solutions.

FA: How can video production support Afghan women to develop a sustainable business in film and documentary making?

JB: The entertainment industry needs more women in the media, in general. Film and TV production is a team effort, so the more women who are trained in production, the more successful a film will be. Women who are trained camera operators, producers, directors and editors can not only help to create jobs for themselves and their community but can also work toward sharing the narrative of Afghan women.

FA: Can you tell us about your experience of being at the Oscars and your opinion about the Buzkashi Boys movie nomination from Afghanistan?

JB: Participating in the 85th Annual Academy Awards as a Trophy Presenter was an experience I'll never forget. I was selected among 1,100 applicants as part of the Oscar Experience College Search. The co-producers Neil Meron and Craig Zadan wanted the people on the Oscar stage to have a true passion for film, versus the beautiful model that are normally hired to present trophies. During my week in LA, I got to meet some amazingly talented filmmakers who gave me some great advice on how to make it in Hollywood. I plan to move there next year to further my film experience and establish my career as a producer or director. When I watched Buzkashi Boys at the Academy Headquarters a few nights before the Oscars, I was very impressed with the cinematography. It was definitely deserving of an Oscar nomination, and I hope to see more Afghan narrative films in the future.