The House at the End of the Street is a horror thriller directed by Mark Tonderai, starring Jennifer Lawrence (The Hunger Games), Elisabeth Shue, Max Thieriot and Gil Bellows.
Seeking a fresh start, newly divorced Sarah (Shue) and her daughter Elissa (Lawrence) find the house of their dreams in a small, upscale, rural town. But when startling and unexplainable events begin to happen, Sarah and Elissa learn the town is in the shadows of a chilling secret. Years earlier, in the house next door, a daughter killed her parents in their beds, and disappeared - leaving only a brother, Ryan (Thieriot), as the sole survivor. Against Sarah's wishes, Elissa begins a relationship with the reclusive Ryan - and the closer they get, the deeper they're all pulled into a mystery more dangerous than they ever imagined.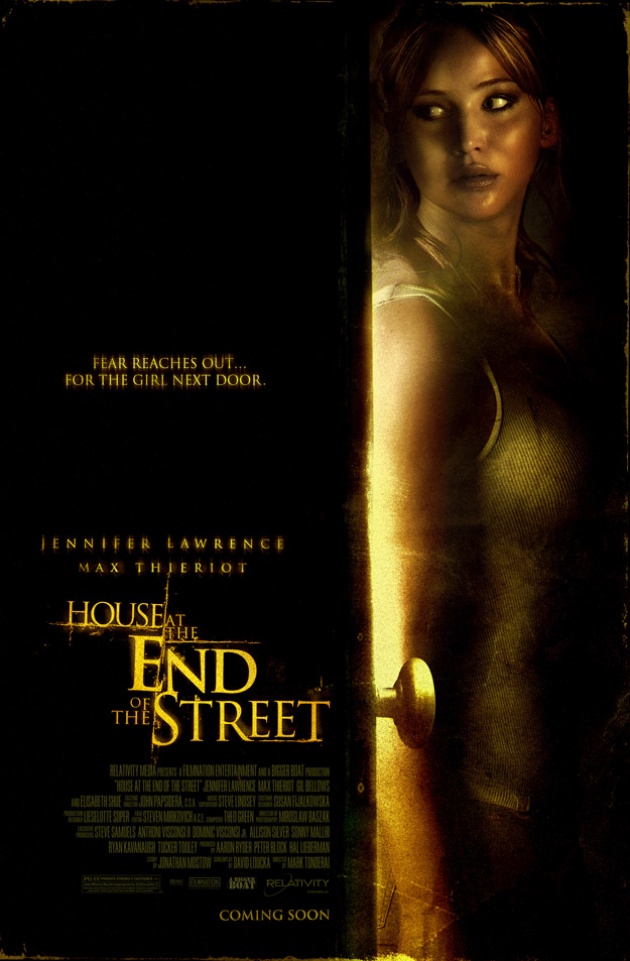 Read more movie news and watch trailers at Maumau Web TV's blog posts or watch The Best Free movies on its 11 great channels.