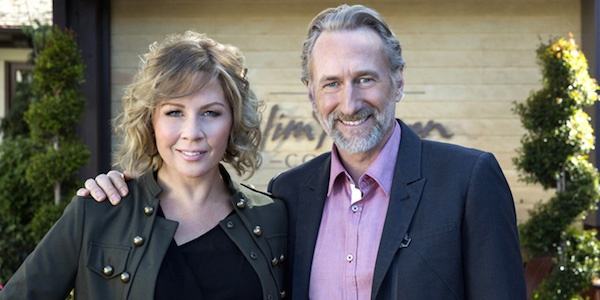 Jim Henson's Creature Shop premiered last night on the SyFy Channel and it was everything I was hoping it would be. The show follows creators through a reality competition where they must complete several challenges all involving the creation of a new creature in the Jim Henson universe.
Last night they premiered with a pretty awesome one. They were tasked with creating an underwater creature that followed certain criteria. It was amazing to hear them describe the creature considering that their imagination goes far beyond the scope of the "Muppet." In fact, although Jim Henson is clearly famous for the Muppets, the show did an excellent job at showcasing how far beyond the Henson brand can be creative and enthralling.
If reality television is your thing than this will be right up your alley, but the show is so much more than your basic reality TV show. Sure, it follows some of the basic formula including contestants being eliminated, challenges, and drama between contestants, but more so it's people showcasing their creativity and dreams in front of their idols.
As Cinema Blend correctly stated,
Get past the silly forced reality show drama, and you get to watch dreamers try to impress their idols. That is a beautiful thing to watch.