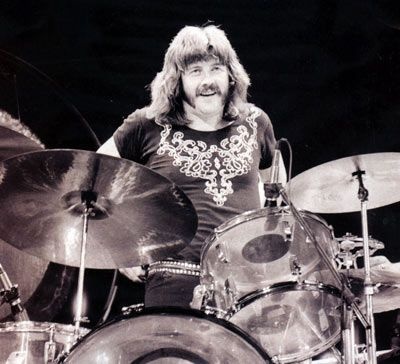 The master, the insignia and a pioneer in the world of heavy metal drumming was John Bonham. Born in the year 1948 as John Henry Bonham, had a flare for drumming from a very tender age. It was said that John has started banging the nearly all the flat surface available at his home with sticks so that he can replicate the music that he heard from his drumming idols. During his teenage years, John assisted his father at a construction company, but the desire of drumming never ended. During searching for bands to play in, John met Robert Plant who was an old friend of his and had performed together once in a band.
Stylish god of drumming
Several musicologists along with some renowned drummers of the modern age have always stated that the world will never be able to see another "BONZO" as he was the greatest of all. John Bonham captured the hearts of millions by his way of drumming. It was said that John used extreme heavy drumsticks, which was designed to batter the best of the best sounds. While drumming, Bonham even used muted cymbals. During the concerts of Led Zeppelin, these cymbal mutes gave Bonham the chance of creating variation in his drumming. John Bonham mastered the art of using mute cymbals during concerts.
Plagued by Substance Abuse
Mostly all the rock stars during the 70s era were unable to handle the fame they got and were inclined towards activities that proved to be fatal. This was even the case of with John Bonham. Bonzo got inclined towards heavy drinking and partying, which got out of his hands. The world of music and millions of fans got the shock of their life when John Bonham was found dead in his room. Autopsy report stated that he was choked to death in his sleep.