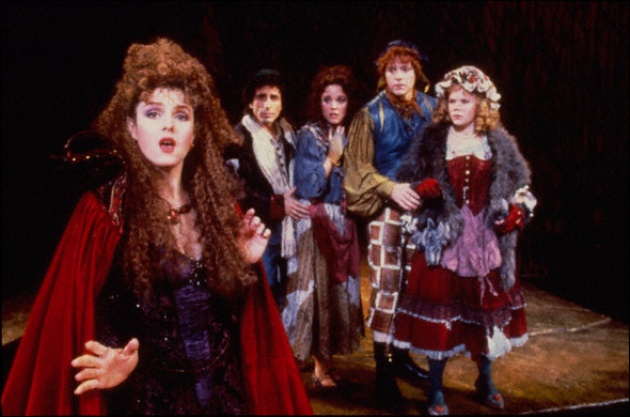 Say what you will about Johnny Depp's singing prowess in Tim Burton's "Sweeney Todd: The Demon Barber of Fleet Street," but the actor may be back on the big screen with another musical role! This time it's the sexy and very hungry Wolf in the movie version of "Into the Woods."

THR is reporting that the actor is in talks to star in Disney's film adaptation of the hit Broadway musical for his "Pirates of the Caribbean: On Stranger Tides" director, Rob Marshall, who also helmed the Oscar-winning "Chicago" and "Nine" and the 1999 TV movie, "Annie."

Depp will be joining the fantastic Meryl Streep who is set to play the vain but very charismatic Witch. "Into the Woods" is a dark "Shrek" if you may, a hodge podge of classic fairy tales that feature a childless couple, Baker and his wife, who must go into the woods to lift a family curse. Along the way, they encounter Rapunzel, Cinderella, and Little Red Riding Hood.

The screenplay is written by James Lapine based on his book for the 1986 musical. Stephen Sondheim composed the Tony-winning original score with David Krane working on the music arrangement for the movie.