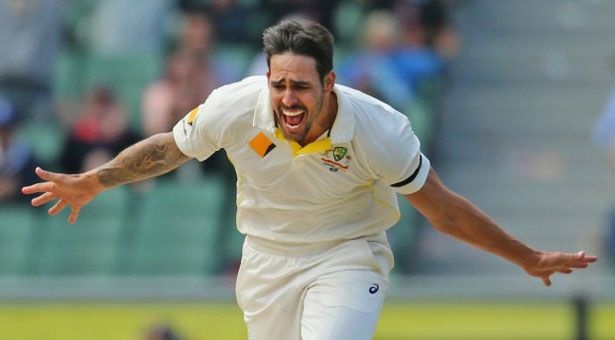 Australian fast bowler Mitchell Johnson has been ruled out of the fourth and final Test against India with hamstring soreness, Cricket Australia said Sunday.
Johnson, 33, who bowled long spells during the first three Tests against India, had some right hamstring soreness during the Boxing Day Test and had not fully recovered since then, CA physiotherapist Alex Kountouris said.
"As such, he will not play in the upcoming Sydney Test match. We expect him to recover in time to play a part in the upcoming Tri Series against England and India," Kountouris said.
Coach Darren Lehmann said he did not want to take any risks with Johnson as he was a key part of Australia´s summer season.
"We want him 100 percent right so won´t be taking any risks with him," Lehmann said.
"We believe it is best for Mitchell to take this opportunity to freshen up and get his body fully fit ahead of the Tri Series."
Johnson missed a training session with the rest of the team in Sydney on Saturday, media reports said, adding that he had stayed instead at their hotel for treatment.