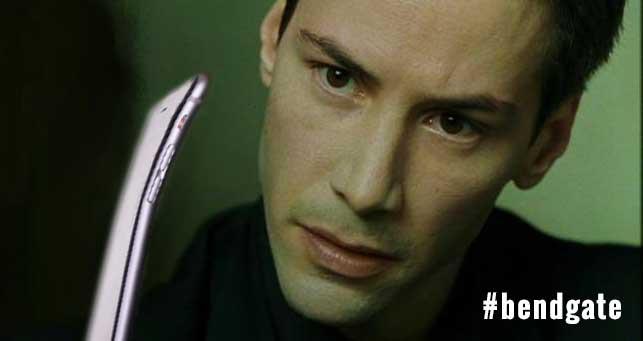 Changes in shape of the iPhone 6 Plus gained the attention of many parties and invite a variety of jokes.
Recently celebrated the sale of 10 million units of the iPhone 6 and iPhone 6 Plus, Apple is now in trouble again. Because the iPhone 6 Plus be bent after being kept in a tight jeans pocket for a long time or too much pressure. Many users also complained about the shape changes. Not a few who took the opportunity to make some jokes.
Here are some jokes that have appeared in various social media related issues #bendgate iPhone 6 Plus is summarized in the Cult of Mac, and the International Business Times. Ranging from skinny jeans to blame the idea to create a new tool to prevent crookedness yan iPhone 6 Plus, semuadijadikan jokes are not to be missed. A number of top brands such as Heineken and Kit Kat even participate in the joke silliness.