Competition News
Results of the 10th Annual Summer Slam Judo Championships
Men's Senior 81kg - Mishka Chelidze, 2nd
Men's Senior 73kg - Anthony Vennitti, 3rd
Men's Senior 90kg - Paul Virtue, 3rd
Men's Masters 90kg - Paul Virtue, 2nd


Results of the Judo Grand Prix – Havana Cuba
Women's 78kg – Kayla Harrison, 1st
Men's 81kg – Travis Stevens, 2nd
Men's 66kg – Brad Bolen, 7th
Women's 63kg – Hannah Martin, 7th
2014 Havana Grand Prix Tournament Recap: Harrison Wins Gold, Stevens takes Silver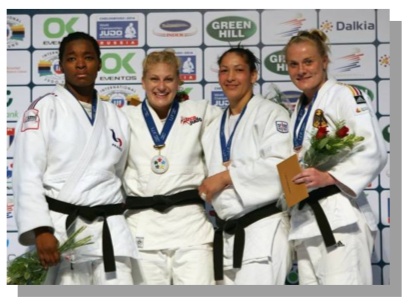 Team USA had a successful showing in Havana, Cuba at the IJF 2014 Grand Prix Judo Tournament this past weekend.
Returning home with a Gold
 Medal in the 78kg women's
 division is 2012 Olympic 
Gold Medalist, Kayla 
Harrison. In her first match, Harrison pinned Jacqueline Usnayo from Chile in less than two minutes gaining her first ippon. In the second match against Luise Malzahn from Germany, Harrison gained ippon after receiving two wazari's after the 4 minute match. In the third match leading into the final round, Harrison came out on top in a defeat that lasted 23 seconds against contender Anastasiya Dmitrieva from Russia. Harrison wins in the final match against French contender Audrey Tcheumeo, by a shido. The Grand Prix Tournament was Harrison's first competition back since her knee surgery in 2013.

Travis Stevens was another standout competitor finishing in second place in the men's 81kg division. Steven's victory began in his first round gaining an ippon against Tomislav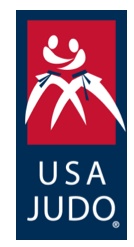 Marijanovic from Croatia. In the next two matches against Cuban competitor, Raydel Maren and Brazilian competitor, Victor Penalber, Stevens defeated both athletes gaining ippons, which led him into the final match against Avtandili Tchrikishvili from Georgia. Steven's lost in a tough final against Tchrikishvili earning him a silver medal. The next Judo Grand Prix tournament is set to take place in Budapest from June 21-22.
Placing 7th at this event were: Brad Bolen 66kg, Leilani Akiyama 63 kg, Hannah Martin 63 kg, Samantha Bleier 78kg, and Ronnie Elor +78kg.


Results of the Pan American Open International San Salvador, El Salvador
Kayla Harrison -78kg, 2nd
Marti Malloy - 57kg, 3rd
Hannah Martin - 63kg, 5th
Nick Kossor - 60kg, 5th
Brad Bolen - 66kg, 5th
Andrew Jacobs -100kg, 7th


Promotions
George Eustice to Green Belt June 28, 2014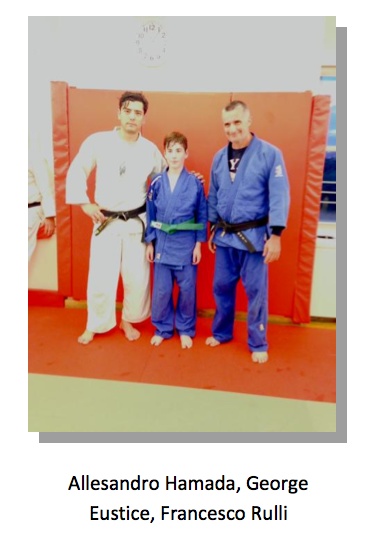 In Memoriam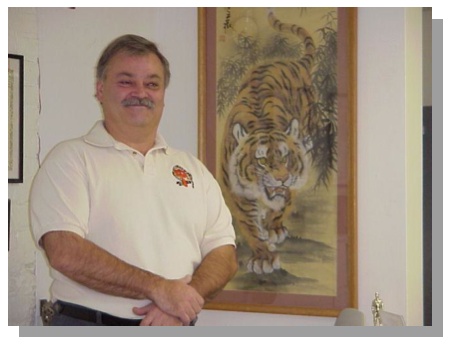 Tony Grisanti, Rokudan and sensei of the Kin Tora dojo of Buffalo, New York, passed away suddenly on June 16. He was a well respected and active referee and was an organizers of the Am Can Judo Championship. He was also vice president of New York State Judo, Inc. Tony refereed nationally and internationally and was a frequent referee for the NY Open. A wonderful person, Tony will be missed by all. My condolences to the family.
Mel Appelbaum, NYAC Judo


Future Stars
Randi and Dani Morris (4 years old) in their first judo competition. Courtesy of Jason Morris.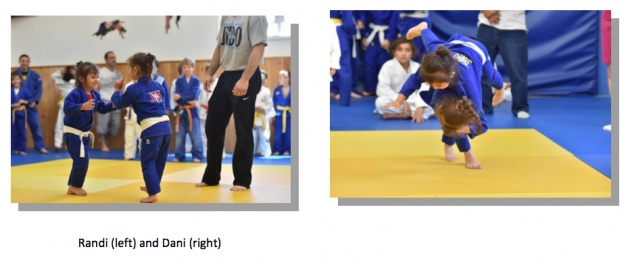 Upcoming Tournaments and Special Events
The Liberty Games
Date: Sunday - July 20, 2014

Location: Mekeel Christian Academy

36 Sacandaga Rd., Scotia, NY

Contact: Jason Morris JasonMorris210@yahoo.com
Judo Grand Prix Ulaanbatar, Mongolia
Date: July 4, 2014
USA Roster

Judo Grand Slam International Tyumen, Russia
Date: July 12-13, 2014
USA Roster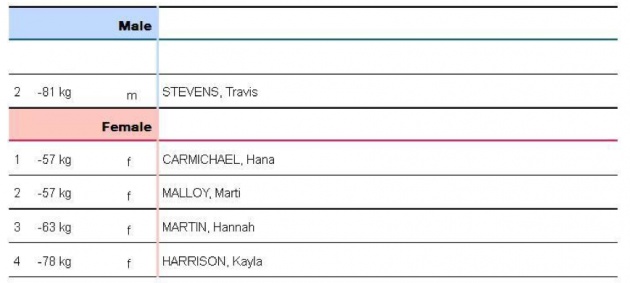 Pan American Open, Santiago de Chile, Chile
Date: July 26-27, 2014
USA Roster
Pan American Open, Miami
Date: August 3-3, 2014
USA Roster