It was 7th December 5:00 pm, suddenly a breaking news appeared on every news channel of Pakistan, and that was about the plane crash of P.I.A which was scheduled to Islamabad from Chitral through flight #PK-661 but unfortunately crashed at Havelian near Abbottabad (15 minutes before Islamabad Airport). According to Civil Aviation sources, the ill-fated ATR plane lost its connection from radar at around 4:43 pm just after when the pilot had made a Mayday call (Emergency call from pilot after losing control from it) and crashed into Havelian hills near Abbottabad.
This news started circulating in the media as well as Social media and within a few minutes it has reached in all parts of the world. This news has made a very sorrowful impact on the entire Pakistani nation as the 48 people were traveling on it which were no more in the World after the unfortunate plane crash. The whole nation gone in mourn and why not as we also lost our national treasure and a valuable asset Junaid Jamshed who was the national identity of our country and Nation's pop music.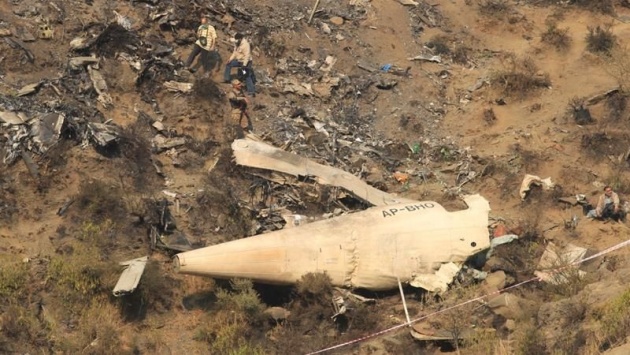 Image credit: Google.com
Picture of the PIA ATR plane PK#661 which was crashed near havelian, abbottabad.

Before discussing the legacy of Junaid Jamshed we must know who was Junaid Jamshed really? Is Junaid Jamshed a name of person or a deliberation? To find this we need to take a quick review of his early life and from the time the World started to know about him. So let's start to discover about the life of Junaid Jamshed.
Who was Junaid Jamshed?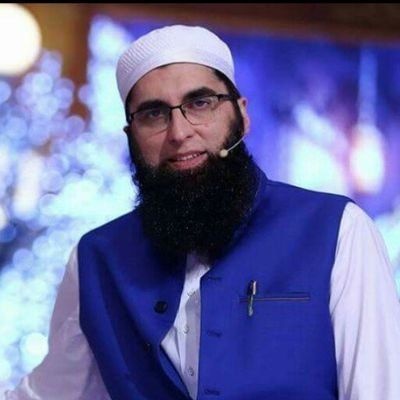 Image credit: google.com
Junaid Jamshed...
Junaid Jamshed was born in 1964 at Karachi, after receiving a bachelor's degree in mechanical engineering from University of Engineering and Technology, Lahore and later He briefly served his abilities in Pakistan Air Force before taking a career changing decision.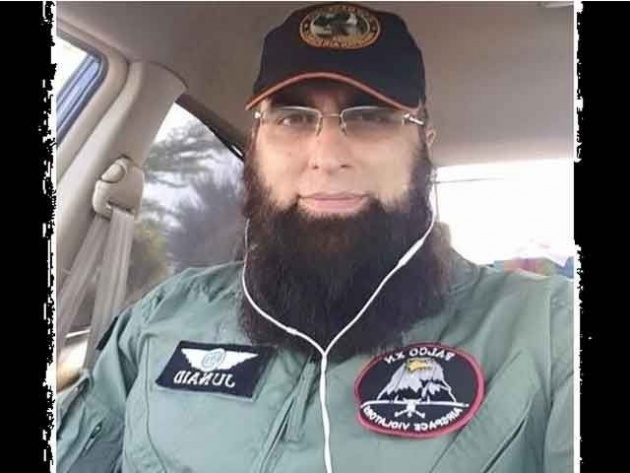 Image credit: google.com
Junaid Jamshed in Air force uniform.

An engineer to a pop star:
Being an engineer and an Air Force serviceman, Junaid Jamshed then started focusing on pop music. Later, He joined "Vital signs" (a famous pop music band) as a lead singer, which was launched by Keyboardist Rohail Hyatt and bassist Shahzad Hasan in early 1986. The addition of Junaid Jamshed in this band poured more sweetness in it.
And the journey begins… the Vital Signs band began performing in different parts of the country, though they had put a mark on the underground music industry.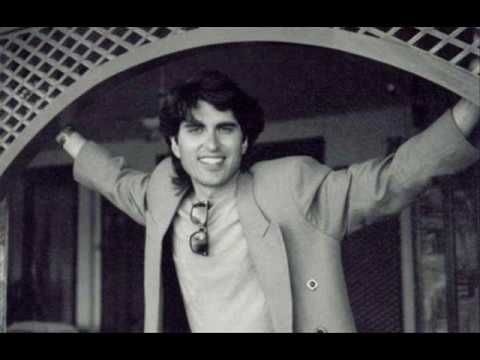 Image credit: google.com
An old picture of Junaid Jamshed when he was the lead singer of "Vital Signs".
It was all going slowly and surely, and this musical band released their first ever album named "Vital Signs 1" with lead singer Junaid Jamshed in 1987. It includes "Dil Dil Pakistan" a very famous and popular patriotic song which became a source of nationwide popularity and International recognition for Junaid Jamshed as he was performing as a lead singer in "Dil Dil Pakistan". From the time "Dil Dil Pakistan" has released, its popularity has gone to every possible peak and now in 2016 it's relying on the shoulders of Pakistan's National Anthem. In fact, it is valued as second best patriotic song/tune after the National Anthem of Pakistan.
Video source: youtube.com
"Dil Dil Pakistan" song by "Vital Signs" in which Junaid Jamshed can be easily spotted with having guitar in hand.
The tall man with fair color and piercing eyes, Junaid Jamshed had a lot more twisted and drama in his life. In 1994, Junaid decided to continue his musical career with solo performances and released his debut solo album 'Us Rah Par' and 'Dil Ki Baat' and others till 2004. And right after this, Junaid Jamshed embedded his name on the list of famous pop and rock star musicians. Within a short time, Junaid started to roar on his peak, he got the chance to perform with Bollywood maestro Amitabh Bachchan at Wembley, having a million fans around the globe, man of glamour, heartthrob of the youth, role model for many people, a shining icon and an ambassador to Pakistan, Junaid Jamshed was flying all the way to make his dreams happen. But who knows, in 2003 Junaid Jamshed would be transiting from one world to another.
The Unsung transition:
After a successful pop music career and record hits in his solo albums, Junaid after 2001, disappeared from his fan's eye and media attention, where his fans were waiting for another album release, but they didn't aware of the reality that it won't be released anymore. Upon finding and seeking it is reported that Junaid Jamshed had distanced himself from music and said 'goodbye' to his pop career. Moreover, he had been praying five times a day regularly at a nearby mosque from his house and devoted his rest career in doing 'Dawah and Tableegh'. Junaid, who had been out of the media's attention and from his fan box, announced that he is going to open a fashion clothing brand (J.) with the help of his close friend and in 2004 he officially renounced himself from pop career and aimed to devote his rest of life in rising Islam through Tableegh. That was a time when everyone in Pakistan and out of Pakistan went in shocked for a while - because the one they used to listen and dance would be going to sing no more. The man whose fans was dying to see him live on the stage and were ready to do anything for him, the one when he sings, let his fans and listeners to the world of thoughts. The one they knew as a pop-star now he has become a religion preacher. A bundle of breaking news made on him and his transition towards religion. Everyone was amazed how a man who was rocking at peak single handedly, can transited himself into a religious preacher. But the truth was, Junaid Jamshed intended firmly to enter in the new World of religion kicking back the blasts from the past.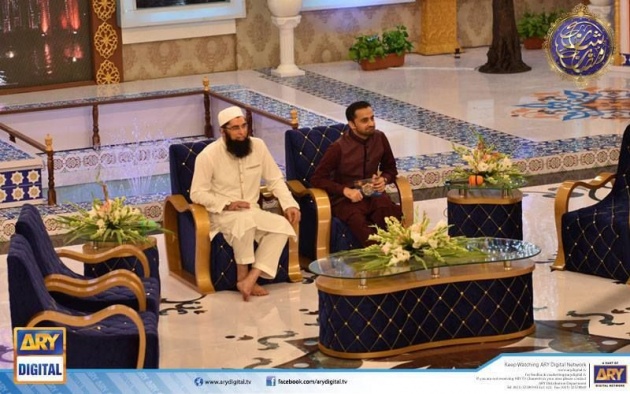 Image source: ARY Digital
Junaid Jamshed sitting first from the left with his colleague host/anchor Waseem Badami while doing a show "Shan-e-Ramzan" in the holy month of Ramazan.

But Junaid Jamshed never remained silent as he never wanted to be, with a heartwarming voice, Junaid continued to utilize his abilities in reciting Naats and Nasheeds (In tribute to the ALLAH S.W.T and His messengers). And that was the time the World has witnessed another Junaid Jamshed with a long bearded and capped face wearing Shalwar Kameez (National Dress of Pakistan). Like before, Junaid when started reciting Naats, warmed the blood of each and every listener of him. His famous Naats among all are: Muhammad ka Roza, Ilahi Teri Chaukhat Pey, Mera Dil Badal De.. Which also becomes the part of his individual identity.
Video source: Youtube.com
A beautiful nasheed "Ilahi teri chaukhat pe" recited by pop star turned preacher Junaid Jamshed.
Emerged as an entrepreneur:
After kicking the glamorous and lecherous life, Junaid was facing some serious financial problems as there is no more concert scheduled for which Junaid can earn hundreds of thousands in a few minutes by his magical voice. After denouncing him from musical life, it was very difficult for Junaid Jamshed to make the both ends meet. So he took steps in fashion clothing and started his own brand named on his own "Junaid Jamshed" which later replaced as 'J.' And later, Junaid continued his successful record and his clothing brand become one of the most popular and most selling brand in Pakistan. Then he decided to spread the chain of his fashion brand all around the World and inaugurated shops in Birmingham, London, UK and other parts of the World.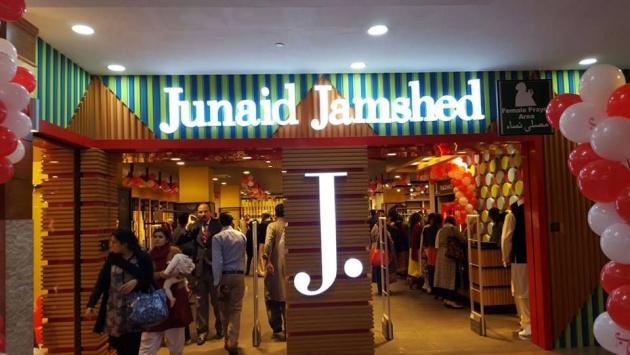 Image credit: google.com
A store front of Junaid Jamshed's fashion clothing brand.
To enlarge his fashion business brand, he also introduced cosmetics items and perfumes under the name of "J.". In the recent past, he launched his very popular fragrance in honor of Pakistan's legendary fast bowler Wasim Akram is known as "Four One Four" which are the total wickets of Pakistani fast bowler. Not completed and satisfied yet, he had also launched "Jazaa Foods', under which he introduced the business of rice to make its quality better and provided it to people the product which is equal to International standard.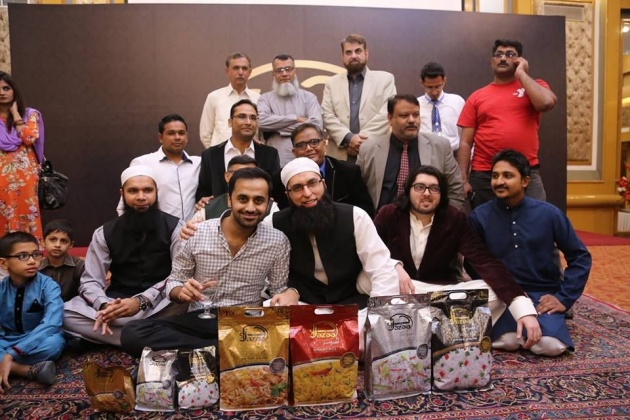 Image credit: google.com
Junaid Jamshed pictured with his colleague partner Waseem Badami with the rice bags of "Jazaa Foods".
His Legacy!
Junaid Jamshed's life was a lesson and an example for each and everyone. It doesn't matter which stage of life he adopted, he always collected success, fame and love from the people. And even after becoming a religious personality, his successful career was going ahead due to his voice from which he started reciting Naats and Nasheeds. Being a religious person, he totally believed in peace, fraternity and tolerance. He never believed in sect, groups and other activity and wanted to get rid of it. This example was shown by him when he was beaten brutally at the Islamabad, National Airport by unknown people who alleged him as an audacity of Holy Prophet Hazrat Muhammad S.A.W, but he acted upon what he taught and learnt and he forgave the persons who had beaten him for the sake of ALLAH. He was the firm believer of unity.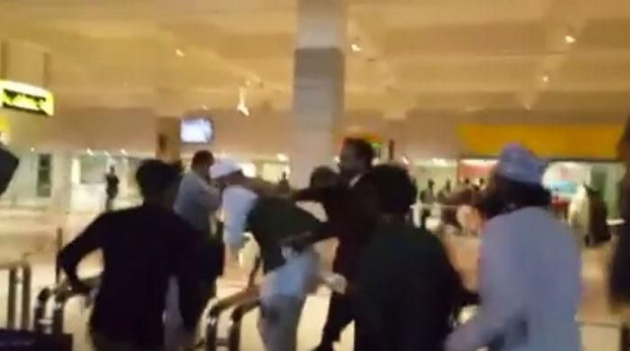 Image credit: Google.com
A picture of Junaid Jamshed (Man wearing vest coat) beaten by unknown extremists.
The other side of Junaid's life is he started to do social work as he picked up litter and garbage from the streets of Karachi with the help of J.D.C (Non-Government Organization) and spreading awareness against road accidents and safety steps, for which he also distributed helmets among the people to wear it without any cost.
Image credit: google.com
Junaid Jamshed sweeping and cleaning the streets of Karachi with the help of local N.G.O JDC.

Junaid Jamshed was a symbol of peace, affability and role model for many. More than anything he was an asset of Pakistan. He also appeared several times in the list of '500 Influential Muslims of the World'. He died on 7th December, 2016 in a plane crash near Havelian along with one of two wives. He left his wife along with his daughter and sons in mourner. Junaid's funeral prayer was offered on 15th December, 2016 at AKD ground. A large number of people had participated in his funeral.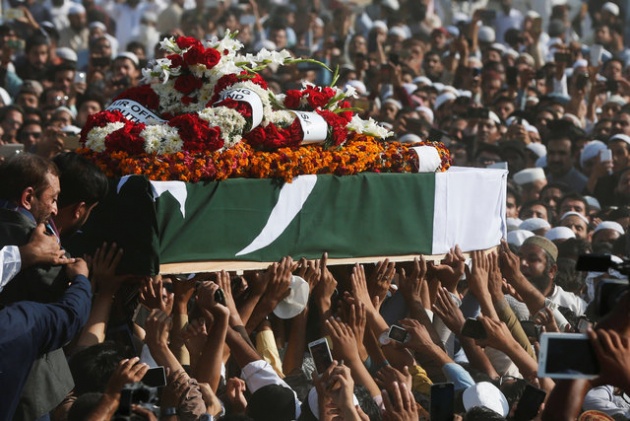 Image credit: google.com
Junaid Jamshed dead body covered under the flag of Pakistan and buried with the guard of honor.

One can learn so many things from his life and legacy that how to forgive someone, always remain patient no matter what the situation is and the last but not least, believe in the rule "live and let others live". We miss you Junaid Jamshed, you will always remain in our heart forever. May your soul rest in peace and ALLAH blessed him a higher status in Jannah. See you on the other side!