Competition News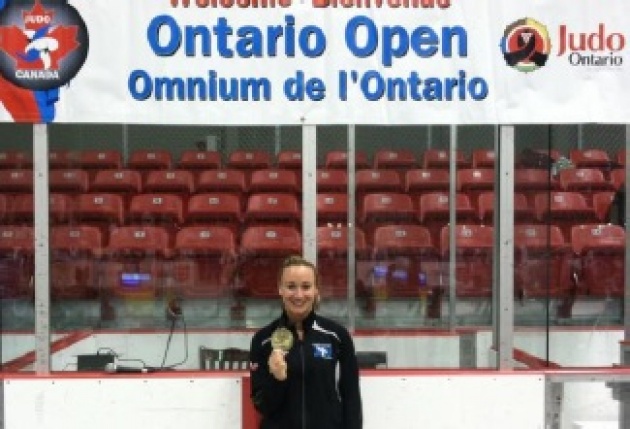 Martin Claims Gold
Toronto, Ontario - Hannah Martin (NYAC) led the way for athletes from the US winning her first 63kg Ontario Open title and her 6th overall career medal. This was on the eve of Martin leaving for Tyumen, Russia where she will compete May 24 in the prestigious World Judo Masters which invite only the top 16 in each weight class in this "best of the best" event. Martin looked sharp going 3-0 including a devastating throw in finals against Nicole Jenecik (Canada). – Jason Morris
Rio 2016. The Hunt for Olympic glory is on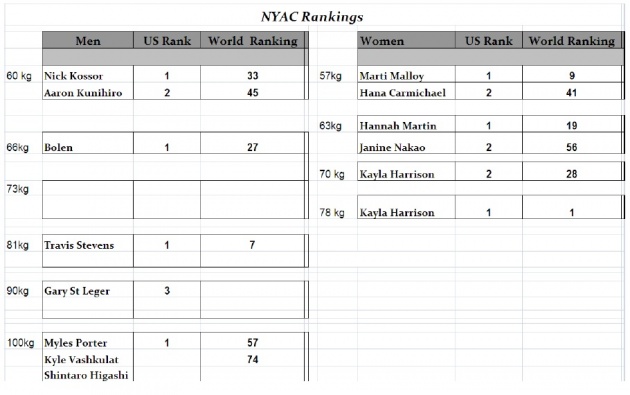 Judo Club Co-Chairman Kevin Earls has announced that Marti Malloy is now a NYAC supported athlete.

"The NYAC Judo Team is happy to announce the new addition of Marti Malloy. Marti is ranked #1 in the US at 57 kg and number 9 in the World. She is the 2012 Olympic Bronze medalist – Since 1988 she is the only US Olympic medalist who was not part of the NYAC. She is a great person and will make a terrific addition to our Team".
During his visit to the U.S. Olympic Training Center in Colorado Springs, Colo., for the 2013 Warrior Games presented by Deloitte, Britain's Prince Harry also visited the USA Judo Olympic Training Center. In this photo, Prince Harry posed with USA Judo 2012 Paralympian Silver Medalist Myles Porter, Porter's fiancé Betsy Quick, and Ryan Resser, USA Judo coach and 2008 Olympian.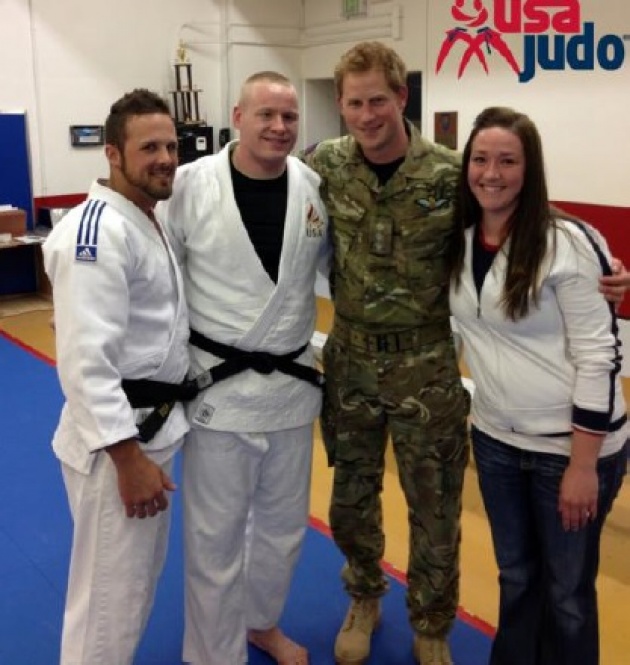 Upcoming Tournaments and Special Events

9th Annual Summer Slam Judo Championships
Date: Sunday-June 2, 2013
Location: J.F. Kennedy High School
61-127 Preakness Avenue, Paterson, NJ
Tournament Director: Anthony Camal
Technical Advisor: Sensei Yoshiro Matsumura
Head Referee: Billy Martin
(973)432-9638 or (973)812-6322

2013 Hudson Cup
Date: Sunday, September 22, 2013
Location: HCST Athletic Center
2100 85th Street
North Bergen, NJ 07047
Tournament Director: Billy Martin
516-242-7705 or mailto:hudsoncupjudo@aol.com